I became a squirrel mom two years ago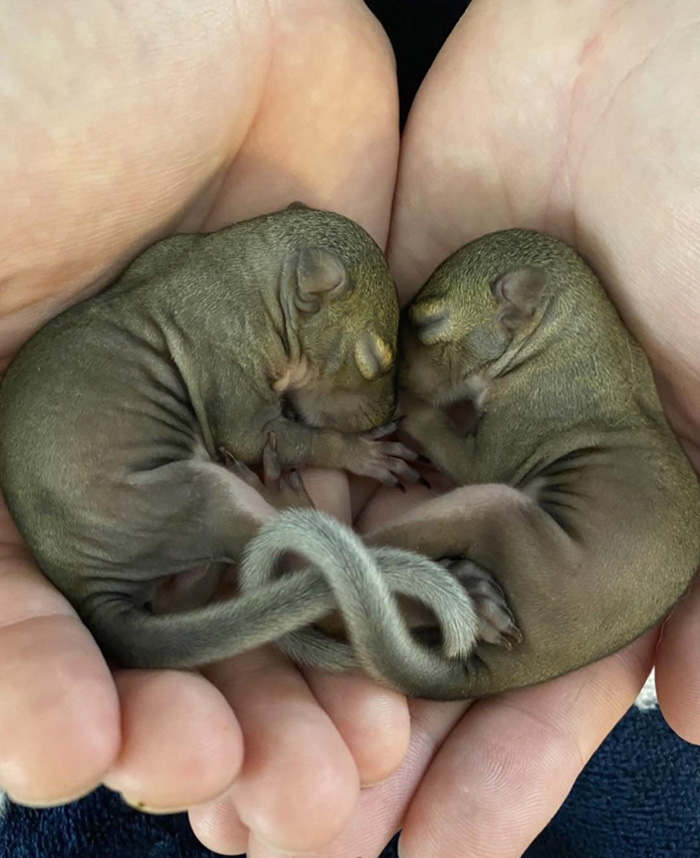 She wrote:
"We just had a horrific hurricane. There were no rehabs to take them in. So we raised them.
I had five. Two didn't make it. So of the three that did make it, two were actual brothers. And one was from the first batch. They didn't care at all the loved each other. It was an amazing experience. They are all released now at my mother-in-law's house. We didn't have any trees left at our house after the hurricane. Clyde still comes to visit every day for breakfast and dinner.
It was really rewarding. So all the work I did for them, they gave me so much more in return. When they were little they would go to sleep licking my finger. And you just melt. Like who gets licked by a squirrel?? And their fur. Omg. So freaking soft. I would just stick my hand in their bed to pet them. Ahh I'm emotional. It's been a year since we released them and I worry all the time about them. But I Clyde is doing fine. He's spoiled."
Click Here For The Most Popular On Sunny Skyz
LIKE US ON FACEBOOK!