Paralyzed football player gets drafted to the NFL
May 4, 2012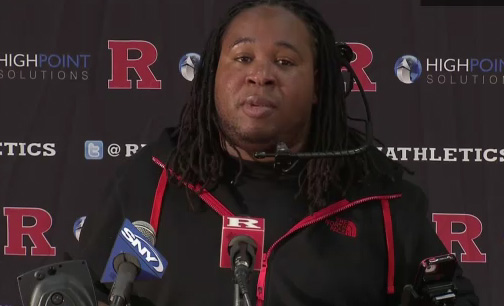 Eric LeGrand had a career ending accident in college at Rutgers when he was involved in a tackle that left him paralyzed from the neck down. His spinal cord was injured in a way that doctor's didn't think he would ever gain movement below his neck again.
LeGrand pushed through, praying and believing, and started breathing on his own after only five weeks. He is able to move around by wheelchair, and even stand up with the help of a metal frame.
LeGrand could not believe that they would use one of their picks on a player that could not actually play. Tampa Bay Buccaneers head coach said that it was the least they could do. After all, this was the draft class that Legrand would have been in if the accident never happened.
Although he wishes he could be playing instead of helping out in other ways, this has been a blessing to him. His dreams of making it in the NFL have come true.
It is not common for a team to use a draft pick on a player that will not be playing on the field. You have to tip your hat to Tampa Bay's head coach for doing something like this when most would never consider it.
Watch Legrand's interview below. You can see by his expressions how truly grateful he is, and that is something special.
Please consider
making a donation
to
Sunny Skyz
and help our mission to make the world a better place.