Animal lovers save over 500 caged dogs
May 1, 2012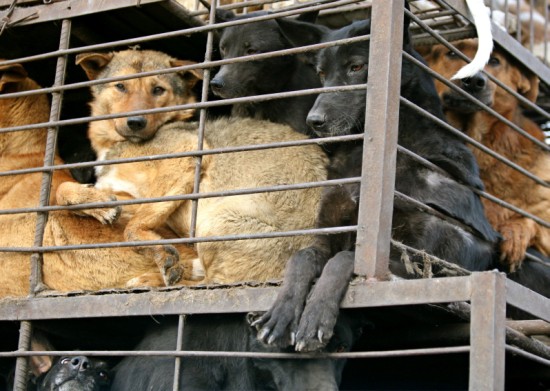 It was up to a group of animal rights activists to save the lives of hundreds of innocent dogs and they were able to do so by stopping the truck transporting the dogs with help from local police.
Over 500 dogs, all crammed into 163 cages, were being transported in China to the slaughterhouse. China is still one of the only countries where eating dog is legal.
The rescue effort began using the internet and social media. The message went viral urging people to come together and stop a truck driving along the the Fumin-Kunming Highway in Yunnan Province.
Unable to free the dogs on the first night, volunteers spent all night feeding and treating the abused animals.
After all night of helping the helpless dogs, the volunteers were informed in the morning that the truck had a right to be transporting the dogs and there was nothing they could do to stop it.
Not believing that nothing could be done, one person stepped up to save the day. It was a local businesswoman and animal lover who bought the dogs for almost $10,000. Since then, volunteers have been able to raise over $8,000 for food supplies and shelter.
Watch a video clip below of the rescue.
Please consider
making a donation
to
Sunny Skyz
and help our mission to make the world a better place.