Faculty at New England College donate $100,000 to avoid layoffs
March 30, 2012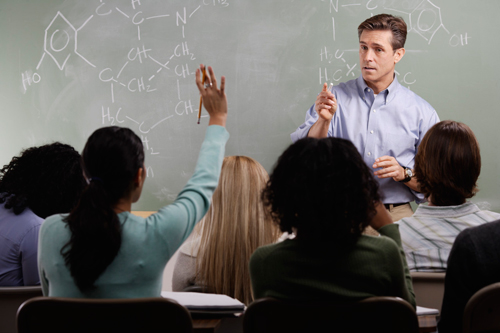 Faced with a $350,000 budget shortfall, the faculty and administration at New England College have reached into their own pockets to save the jobs of staff members.

According to Director of Public Information Kathleen Williams, the college was facing a deficit of $350,000 between now and June 30, the end of the current fiscal year, and was scrambling to find ways to alleviate the financial strain caused by fluctuations in the graduate program enrollment.

Though faculty layoffs were never suggested, furloughs were going to be instituted, and some staff members were going to be let go. But when the college's professors learned of the layoffs last week, they came together in a meeting. Within three days, they raised $100,000 to cover the salaries of the staffers facing unemployment at the school, which has about 1,000 undergraduate and 400 graduate students.

Williams said the decision by faculty members to help the private, four-year liberal arts college make ends meet happened on Friday afternoon, with close to 90 percent pledging to reach into their own pockets.

Through cash donations, waiving fees and stipends, taking furloughs or having funds withdrawn from their checks, the faculty members gave back to the college.

"It was an all-volunteer effort," said Williams. "What each faculty member gave was dependent on what their family could afford to do."

Even the president of the college, Michele D. Perkins, got on board, donating $10,000 cash and agreeing to take a two-week furlough.

"And other administrators are doing likewise," said Williams. "We all understand how difficult this is for our staff, and we're all looking for ways to help."

Sociology Professor Christopher Dale said that the effort to save people's jobs just felt like the right thing to do.

"It's a given that their jobs are not particularly secure," said Dale, "but they're so dedicated and critical to the operations of the college, so it seems horribly unfair that they should lose their jobs if something can be done."

Dale said that all — from the staff members who will lose some pay due to the imposition of furloughs, to the highest level of the administration — were willing to make a sacrifice, proving that New England College is not just a school, but a community.

"People care about what happens to other people here," he said.

Going forward, the faculty has pledged to work closely with both staff and the administration to ensure that the college stays financially healthy.

"Our goal is to work together cooperatively, collaboratively and to try our hardest to make sure this doesn't happen again," said Dale.
Courtesy of: UnionLeader.com
Please consider
making a donation
to
Sunny Skyz
and help our mission to make the world a better place.
Click Here For The Most Popular On Sunny Skyz
LIKE US ON FACEBOOK!