Soccer star has miracle recovery after heart stops beating for nearly 80 minutes
March 27, 2012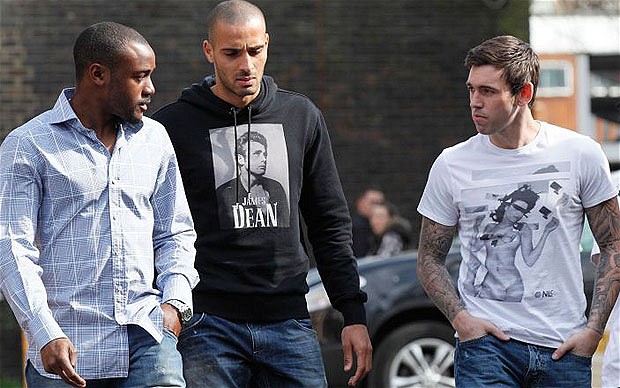 We are stunned by this story. It's not a soccer story, but one of a miracle.
Premiere football (soccer) league Bolton midfielder Fabrice Muamba collapsed during a match against Blackburn.
The 23 year old Muamba's heart stopped – and remained stopped for almost 80 minutes.
That is an hour and 20 minutes.
The fans in the stadium – all 30,000 plus of them – watched in stunned silence as people rushed to work on Muamba and to try and save his life.
Whatever they did, it laid the foundation for Muamba to survive.
Bolton team doctor Jonathan Tobin revealed Wednesday that doctors tried unsuccessfully to revive Muamba for 48 minutes before he arrived at London Chest Hospital, after collapsing during an FA Cup game March 17 against Tottenham. It took another 30 minutes before the 23-year-old Muamba's heart started beating again after 15 shocks.
"In effect, he was dead in that time," Tobin said.
Holy mackerel.

We cannot imagine the effort, technology, skill and perhaps faith of those who saved this man's life.
Dr. Andrew Deaner, a cardiologist who was at the game, leapt from his seat in the crowd and rushed onto the field to help Muamba.
"If you're going to use the term miraculous, I guess it could be used here," he said.
Deaner later went to visit Muamba, whose response to Deaner showed there was reason for optimism.
"I whispered into his ear, 'What's your name?' " Deaner said. Muamba gave his name.
"I said, 'I understand you're a very good footballer.'
"And he said, 'I try.'"
Please consider
making a donation
to
Sunny Skyz
and help our mission to make the world a better place.
Click Here For The Most Popular On Sunny Skyz
LIKE US ON FACEBOOK!