Couple Pays Bill For Large Group Of Special Needs Friends
November 21, 2023
Today's good news story comes from Wexford, Ireland.
A restaurant is on a quest to locate the couple responsible for a heartwarming act of kindness that has gained viral attention in recent days, with plans to treat them to a complimentary dinner.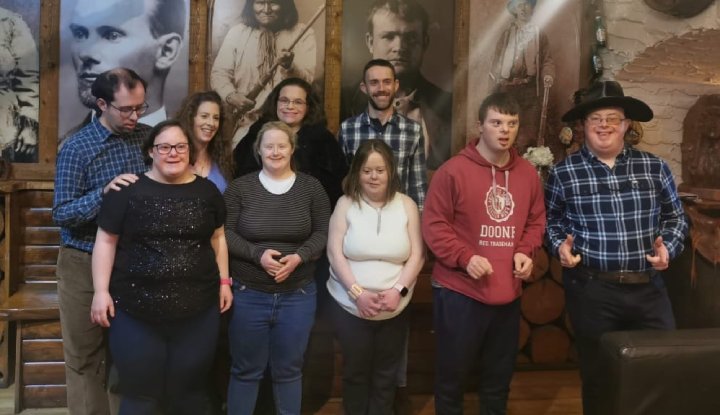 Credit: Robs Ranch House Ireland / Facebook
Last week, a group of friends with special needs gathered at Robs Ranch House to enjoy an evening together. As they neared the end of their meal, a nearby couple, upon finishing their own dining experience, approached the staff and asked to pay the entire bill for the group.
Even after learning that the group's bill exceeded €200, the couple insisted, flashing warm smiles and leaving without expecting anything in return. Their spontaneous act of kindness left the staff and the group of friends in awe, showcasing the beauty of selfless gestures.
The moment the staff shared the news with the group, their expressions were nothing short of priceless. Almost on the verge of tears, the friends expressed their gratitude and pledged to pay the kindness forward.
One of them emotionally shared, "We go out regularly together, and the next time we are out, we are going to pay for someone's meal to pass on the kindness we've received today."
In a heartening response, Rob's Ranch House, touched by the spirit of generosity, has extended an invitation to the anonymous couple who started this chain of goodwill. The restaurant has graciously offered the couple a complimentary meal as a token of appreciation for their inspiring act of kindness.
Sarah Barriscale, a staff member who was with the group, commented: "We just wanted to say again a massive thank you to that very kind and generous couple, we were all shocked and so thankfully. We can't wait to pay it forward. Also a big thank you to the staff in Robs Ranch House Ireland as their hospitality was amazing and made the meal so enjoyable and fun. Thank you again."
"My brother in law just told me this story today as his daughter is in the pic and my god this brought a tear to my eyes. What wonderful people that couple are. I can't thank them enough, they really don't know what they did with their kindness," another commenter wrote.
Please consider
making a donation
to
Sunny Skyz
and help our mission to make the world a better place.