Miraculous Rescue: Missing Two-Year-Old Found Safe By Hunter
October 25, 2023
Today's good news story comes from Newberry, South Carolina.
In a heartwarming turn of events, a two-year-old girl who had gone missing in Newberry County was miraculously found safe and sound after an intensive search effort. The young child had last been seen at approximately 3:00 PM, nestled beside her mother, but was reported missing later in the day.
What followed was a remarkable chain of events that led to her safe rescue.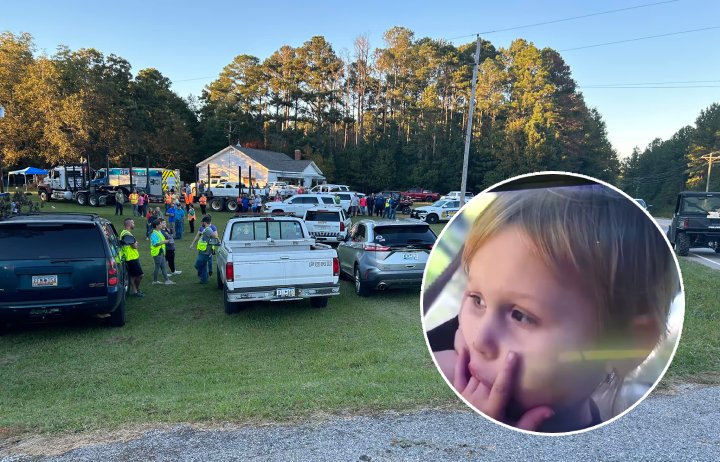 Newberry County Sheriff's Office / WIS News 10
Around 6:00 PM, the situation took a hopeful turn when a deer hunter in the area heard the cries of the missing child. Reacting swiftly, the hunter placed an emergency call to the Newberry County 911, alerting authorities to the child's location.
Newberry County 911 operators sprang into action, utilizing advanced mapping technology to pinpoint the coordinates provided by the hunter. This crucial information was then swiftly transmitted to a South Carolina Law Enforcement Division (SLED) helicopter and the county's dedicated first responders, who were already en route.
With the location data in hand, a search team was quickly dispatched to the wooded area, situated nearly a mile away from the child's home. The tireless efforts of these responders ultimately led to a heartwarming and miraculous reunion. The hunters and the missing two-year-old were found, safe and unharmed, in the dense forest.
The child was carefully transported to a waiting Sheriff's Office vehicle before being swiftly taken to a Newberry County EMS Ambulance. Despite her harrowing experience, she was found to be in surprisingly good shape, with her only complaints being tiredness, thirst, and understandable fear.
This remarkable rescue operation was a testament to the swift and coordinated efforts of first responders, law enforcement, and the community as a whole. The Newberry County Sheriff's Office expressed their immense gratitude to everyone involved, including citizens, clergy, and those offering their thoughts and prayers during the search.
In a statement, the Sheriff's Office conveyed their relief at the safe recovery of the two-year-old, emphasizing that this was truly a miraculous find that brought an enormous sense of relief to the family and the entire community. The heroic actions of all those involved will undoubtedly be celebrated as a heartwarming success story in Newberry County for years to come.
Watch the local news video below.
Please consider
making a donation
to
Sunny Skyz
and help our mission to make the world a better place.