Viewers Donate Over $400,000 To Burger King Employee After Video Goes Viral
August 14, 2023
A long-serving Burger King employee, who hasn't missed a single day of work in over 27 years, has received an incredible outpouring of support.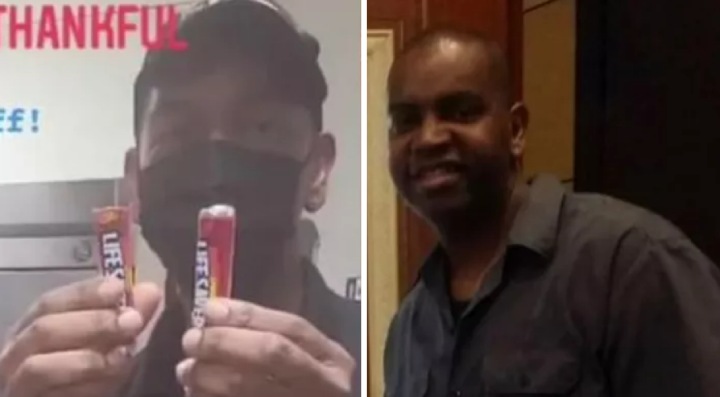 Kevin Ford / Credit: GoFundMe
Kevin Ford is a cook and cashier at Burger King in the Las Vegas McCarran International Airport. He went viral last June when he posted a video to TikTok sharing that he has not called out of work in nearly three decades.
Thanks to the generosity of viewers, Ford's unwavering commitment to the job has been recognized with more than $400,000 in crowdsourced donations - including $5,000 from actor and comedian David Spade.
In the viral video, the 55-year-old grandfather shows off the gifts he received from Burger King's hiring company, HMSHost, in honor of the feat.
The gifts included a movie ticket, a Starbucks cup, various candy, pens and keychains. Still, Ford appeared very grateful in the video.
The social media response led one of his daughters, Seryna, to create a GoFundMe page.
"Hi, My name is Seryna. The man in that video is my father. He has worked at his job for 27 years and yes, he has never missed a day of work. He originally began working at this job as a single father when he gained custody of me and my older sister 27 years ago. Then as our family grew and he remarried, he continued to work there because of the amazing health insurance that was provided through this employer because it was unionized. This got all four of his daughters through high school and college with full healthcare coverage.
My dad continues to work there, because though he does look young, he is coming up on retirement age and leaving would cost him his retirement. In no way are we asking for money or is he expecting any money but if anyone feels like blessing him he would love to visit his grandchildren."
As of August 14, 2023, Ford has received more than $416,627 from nearly 14,000 donors.
"You exemplify the best in family and fatherhood and dedication to your mission in life and work May you go from strength to strength," one donor wrote.
"Kevin is the representation of making America Great! Thank you sir, for the example and dedication to your family and everyone else," another wrote.
"This is how REAL men handle their business. I hope you get to see your grand-babies every day, and I am happy to give at least a little help to make that happen," another commented.
Please consider
making a donation
to
Sunny Skyz
and help our mission to make the world a better place.