Brave Fisherman Rescues Girl From Columbia River
July 15, 2023
A fisherman in Hayden Island, Oregon, became an unexpected hero when he rescued two girls who had fallen off a jet ski into rough waters.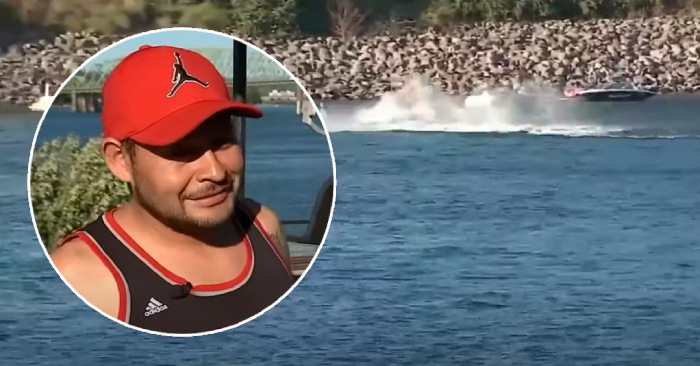 Mynor / Credit: KPTV FOX 12 Oregon
Neighbors on Hayden Island say instead of nearly witnessing a tragedy on Wednesday, they saw an act of heroism.
Ryan Mesa said he was sitting on his patio when he saw two girls who were both wearing life jackets fall off their jet ski. He explained the jet ski drifted away and that they were forced to tread water.
"All I heard her say was 'help me, I can't swim'," Mesa recalled. "She was drowning."
A man named Mynor was nearby fishing and heard the same cries for help.
"I didn't know which one to help," Mynor said. "They were screaming and yelling for help."
Mesa said he saw Mynor run across the bank looking for somewhere to get down to the water.
"You know, there's some people that freeze in that moment and there's some people that act. By the time I got to him and the water, I saw him in the water with a rope around his waist," Mesa said.
Mynor swam out to the girl without thinking twice, "like 50-60 feet over there," he pointed, "but the water was so strong."
Mynor said when he caught up to the girl, he saw fear in her eyes. He said she begged him to stay.
"She was crying. She was shaking," he recalled. "I told her not to be nervous or afraid. That everything was going to be alright."
Mesa said he watched as Mynor lifted the girl above water and made sure she got back to shore safely.
"God bless his soul, because if those girls would have died, I might not have been looking at this view the same way," Mesa said. "He's a hero."
Watch the good news video below.
Please consider
making a donation
to
Sunny Skyz
and help our mission to make the world a better place.