College Student Pushes Past Nerve Disorder To Graduate With Four Degrees
April 3, 2023
A student at Arizona State University (ASU) is set to graduate with four degrees despite having a nerve disorder that causes her to pass out multiple times a day.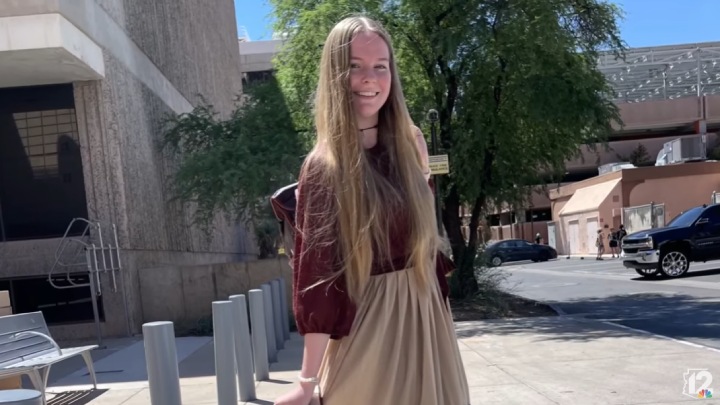 Sydney Abel / 12news.com
Sydney Abel is currently a senior at ASU. During her sophomore year she was diagnosed with Postural Orthostatic Tachycardia Syndrome (POTS), a disorder of the autonomic nervous system that causes a number of symptoms when you transition from lying down to standing up, such as a fast heart rate, dizziness and fatigue.
Abel said she had never passed out until her first class as a college student. She was taken by ambulance to a hospital. Since that day, she's continued to pass out multiple times a day.
"At the height of it, it was causing me to pass out 15+ times a day," Abel said.
But she refused to let her disability define her.
This May, she will graduate with a 4.13 GPA with degrees in Business (Law), Business Entrepreneurship, Sports Business, and Art (Photography).
"I didn't want to give up on my dreams because my body wasn't as able as it could be," she told 12 News.
Abel says she's learned to manage her POTS, but still passes out about 1-3 times per day. She says the disorder has shown her how strong she can be.
"It's been very stressful," she said. "But it's been a lot and I do think it's helped me grow as a person. I can achieve pretty much anything and I have the confidence and ambitions I never thought I had. It's going to make me a better academic in the future, a better person in the future, and it's going to make me a harder worker after all of this."
"I cannot wait to say I did it," she continued. "And I did it with a disability and I did it well. Everyone around you will try to say you can't do it, but you have to find what you're passionate about, what you like doing, and what makes you get up each day. Your disability will never limit you from that. It'll cause you disadvantages and you'll have harder days, but you can do it."
Watch the local news video below.
Please consider
making a donation
to
Sunny Skyz
and help our mission to make the world a better place.
Click Here For The Most Popular On Sunny Skyz
LIKE US ON FACEBOOK!