Man Wakes Up From Coma With Amazing New Art Skills He Never Had Before
November 19, 2022
A man in England woke up from a coma with new skills that have baffled doctors and led to him starting a new career.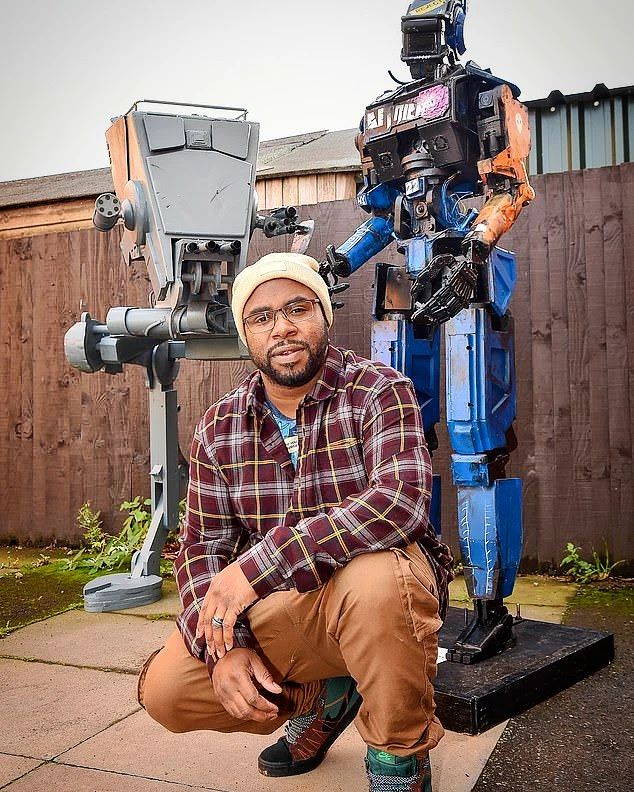 Credit: @moethemaker / Moe Hunter
In 2004, Moe Hunter was diagnosed with tuberculosis and bacterial meningitis in the brain. He went into a coma for over a month where his heart even stopped.
He awoke from brain surgery with no memory, but instead, a new set of art skills.
"I woke up on Oct. 13, 2004. I don't remember anything before 2004 — everything has been relayed to me by family and friends," Hunter, 38, told South West News Service (SWNS).
"I really wasn't creative before in the slightest, in fact, people used to laugh at my drawings," he said. "I was more interested in going out, football and computer games."
His friends and family still can't believe his newfound ability, describing it as "insane."
"They're still completely shocked," he said. "It's insane, but when I spoke to the neurologist, he just said, 'Enjoy it,' and said there's so much about the brain they still can't decipher, and this is just a phenomenon."
Hunter has sold and displayed his artwork at Comic Con events across the country. He builds intricate life-size model replicas of characters from films and TV shows.
"Nobody has really given a medical explanation for it. I just know comas can do crazy things to a human brain. They just kind of said there's many stories and theories over the years and people have woken from comas with skills and even speaking other languages," Hunter said.
"I remember the first thing I drew afterwards was a Legend of Zelda sketch and my mum turned around to me and went 'when did you learn how to draw?' It was crazy, I haven't stopped since then.
I just found I had this passion there which never existed in me before. I just feel incredibly lucky but also shocked as I really don't know where this came from."
Please consider
making a donation
to
Sunny Skyz
and help our mission to make the world a better place.
Click Here For The Most Popular On Sunny Skyz
LIKE US ON FACEBOOK!