He Met His Biological Mom For The First Time, They Work In The Same Hospital
June 6, 2022
After two decades of wondering and searching, Benjamin Hulleberg reunited with his birth mother after receiving a Facebook message from her.
It turns out they both worked at the same hospital.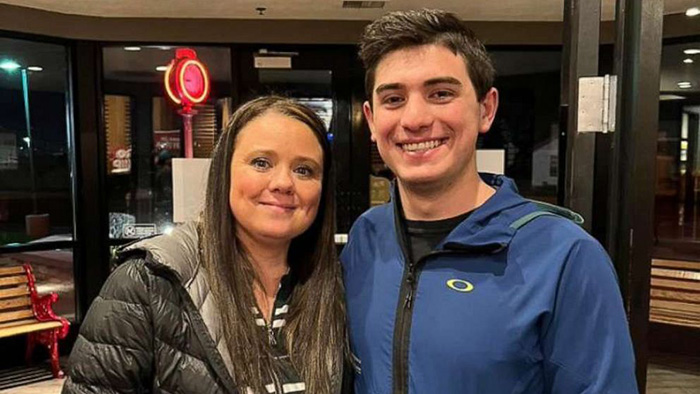 Benjamin and Holly / HCA Healthcare's St. Mark's Hospital
Benjamin Hulleberg knew from a young age that he had been adopted, but was curious about his biological mother, someone he knew only by her first name, Holly.
Meanwhile, Holly Shearer never forgot about the baby she had placed for adoption 20 years ago. She was a young teen when she made the difficult decision.
"I thought about him all the time," Holly told GMA.
Holly eventually found Benjamin's social media page, but was hesitant to reach out.
"He was 18 when I found him and I was very hesitant," she said. "He had so much going on his life. … The last thing I wanted to do is to throw a wrench in his life. So I just watched from a distance."
But on Nov. 19 of last year, she sent him a "Happy Birthday" message.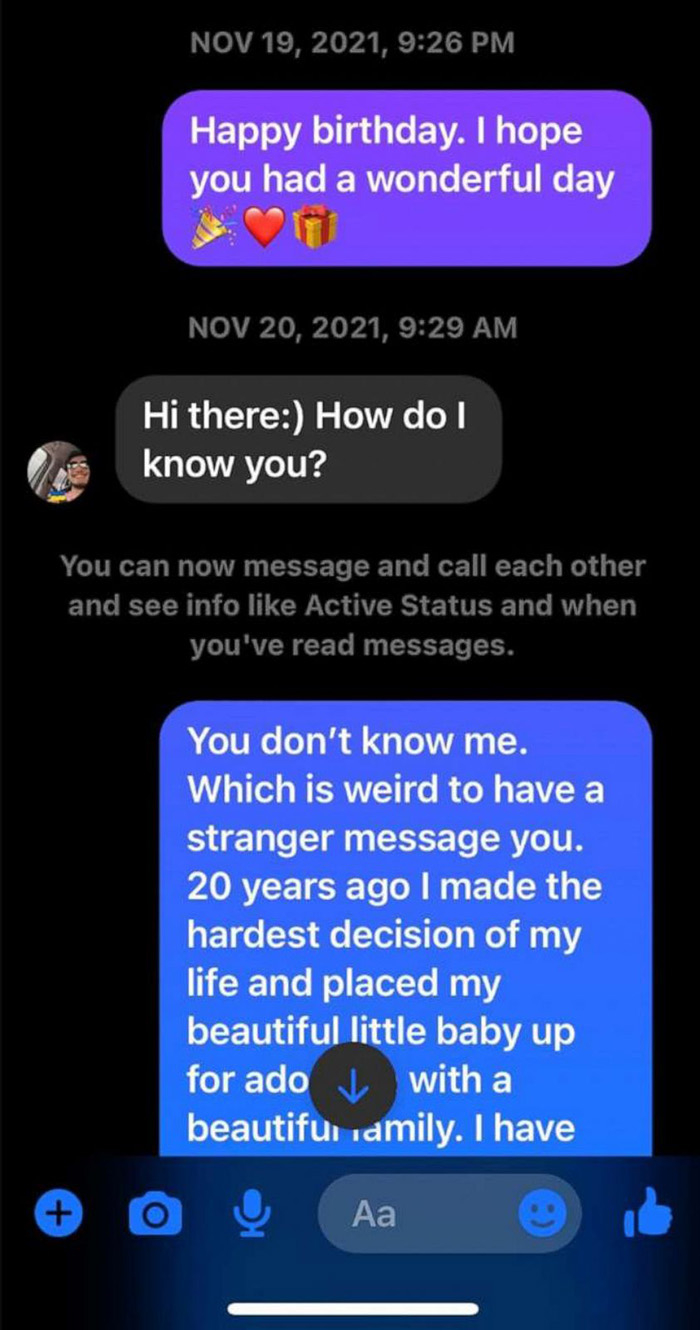 HCA Healthcare's St. Mark's Hospital
"I can remember the exact place that I was at when I got the message. I was at work. I was a machine operator and I remember I was in machine No. 15," Benjamin said. "When she texted me back and she actually explained who she was, it hit me like a load of bricks."
"I was crying. It was all very positive emotions," he said. "But to me, this is a day I had been waiting for the past 20 years of my life and to imagine that it was finally happening was outrageous. It was a lot to take in."
Two days later, Holly and Benjamin reunited at a local restaurant.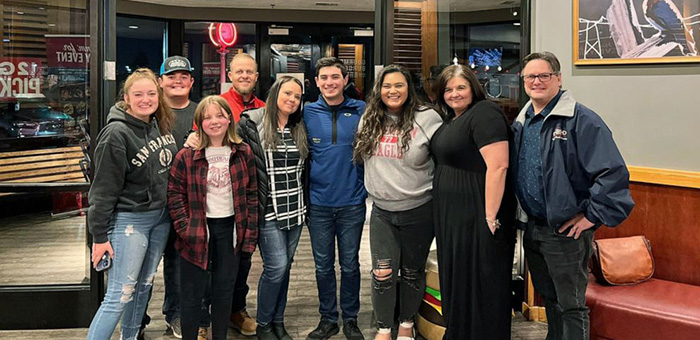 HCA Healthcare's St. Mark's Hospital
"Benjamin arrived and he walked up and tapped me on the shoulder and joy just overflowed me, and we just sat hugging for about five minutes and crying and it just, I can't believe that it happened," Holly recalled.
"I would definitely say it was a dream come true," Benjamin said. "I've said that about things in my life, like 'Oh, I'm so glad I graduated. It's a dream come true.' But this? This was the most true time I've ever said it."
The two also realized they hadn't been too far from each other after all these years, with both having worked at HCA Healthcare's St. Mark's Hospital in Salt Lake City in the last two years.
Holly is a medical assistant at The Heart Center at St. Mark's while Benjamin volunteers at the hospital's neonatal intensive care unit.
"Every morning, I would come in through the women's pavilion to come into work. So I passed right by the NICU every single day. We parked in the same garage, could have been on the same floor, had no idea that we were so close," Holly said.
Benjamin said reuniting with his biological mother was "very healing" for him.
"There was a little hole in me that I didn't know about and finding them really filled that in. I feel very whole, I feel very complete. I feel like I'm finally ready to continue in my life," he said.
Please consider
making a donation
to
Sunny Skyz
and help our mission to make the world a better place.
Click Here For The Most Popular On Sunny Skyz
LIKE US ON FACEBOOK!