Congress Finally Passes Bill To Help The US Postal Service
March 10, 2022
The reform bill is estimated to save the US postal service more than a $100 billion over the next 10 years.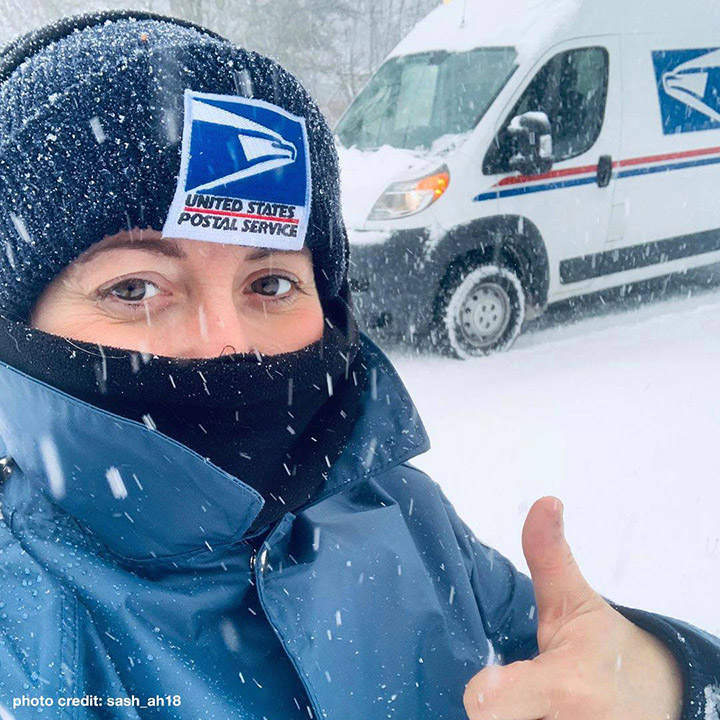 @sash_ah18
A bill that will overhaul the US Postal Service's finances and allow the agency to modernize its service is headed to President Joe Biden's desk.
Last month, the House approved the bill, 342-92, with all Democrats and most Republicans voting for it. On Tuesday, the Senate passed the bill with a vote of 79-19.
"It is not an exaggeration to say that this bill is one of the most critical pieces of postal legislation in modern history — the struggle to win Postal Reform has been 15 years in the making," said Legislative and Political Director Judy Beard.
"By passing this historic legislation, the Senate has shown the American people that we can come together, build consensus, and pass meaningful reforms that will improve lives. This bill, which has been 15 years in the making, will finally help the Postal Service overcome burdensome requirements that threaten their ability to provide reliable service to the American people," Sen. Gary Peters, the chair of the Senate Homeland Security Committee, said in a statement Tuesday.
The Postal Service Reform Act would require retired postal employees to enroll in Medicare when eligible, while dropping a previous mandate that forced the agency to cover its health care costs years in advance. Those two measures would save the USPS nearly $50 billion over the next decade, according to the House Oversight Committee. The legislation would also require the USPS to create an online dashboard with local and national delivery time data.
In 1775, before the Declaration of Independence was even signed, the Continental Congress turned the Constitutional Post into the Post Office of the United States. It is among the country's oldest government's institutions.
But unlike other government agencies, the USPS generally does not receive taxpayer funding. Instead, the USPS must rely on revenue from stamps and package deliveries to support itself.
Since about 2007 the Postal Service has been operating in the red.
"The Postal Service has been operating on a shoestring," said Monique Morrissey, an economist at the Economic Policy Institute. She said the Postal Service workforce peaked 20 years ago at roughly 800,000. It's now down to about 500 thousand workers.
"Thanks to the efforts carried out by postal workers, our sister unions, allied organizations, and the American public, comprehensive postal reform is now a reality," said Beard. "The APWU (American Postal Workers Union) applauds every member of Congress who played a role in crafting and passing this monumental legislation."
"The post office usually delivers for us, but today we're going to deliver for them," Senate Majority Leader Chuck Schumer said.
Please consider
making a donation
to
Sunny Skyz
and help our mission to make the world a better place.
Click Here For The Most Popular On Sunny Skyz
LIKE US ON FACEBOOK!