Nursing Students Revive Teacher Who 'Died' During Class
October 29, 2013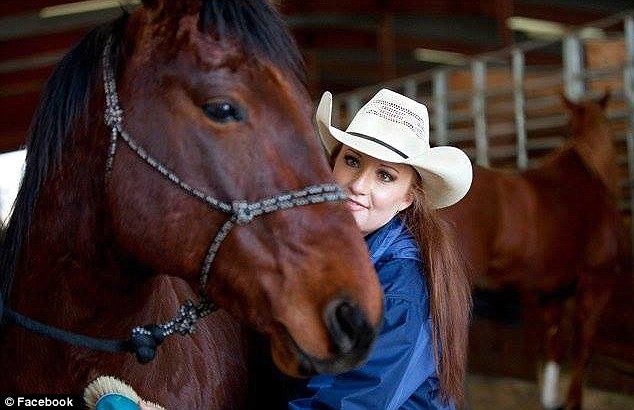 Tough and stubborn. Those are the words friends and family use frequently when asked to describe Amy Hunter. After Oct. 16, they've added "survivor" and "blessed" to the list as well.
Hunter, 36, was teaching an anatomy class at Uintah Basin Applied Technology College that day when her heart stopped beating and she fell backward onto her desk.
"For a second I just thought she was giving us a first aid test," Union High School senior Rachel Richens said.
Heidi Bangerter, who is studying to be a certified nursing assistant, knew better though. She remembers thinking Hunter was having a seizure. Then she determined something far worse was happening.
"So I said, 'I'm calling 911,'" Bangerter said.
"I just jumped up as fast as I could and ran down to the office," Richens added. "I told them our teacher had collapsed and we needed help.
"When I told them it was Amy Hunter, you could see the look of just shock and almost horror on their faces," Richens said. "Like, 'Oh, she's got a bad heart.'"
Hunter was born with a congenital heart abnormality called Epstein's malformation of the tricuspid valve. Over the years, she's undergone three valve-replacement surgeries and has even had a pacemaker implanted.
When the UBATC office staff learned Hunter had collapsed, someone grabbed the automated external defibrillator from his storage cabinet and headed for her classroom. They also summoned help from the practical nursing class across the hall.
"We have labs every Wednesday with the nursing students," said Alicia Tegan, a registered nurse and UBATC's director of practical nursing.
"I don't run the labs, so I'm not normally here, but I teach pharmacology and was here that day teaching the students how to give shots," said Tegan, who is a certified emergency room nurse with a master's degree in nursing and 25 years experience.
In the classroom with Tegan that day were four emergency medical technicians, another emergency room nurse and a nurse who works in the intensive care unit at Ashley Regional Medical Center in Vernal.
They all converged on Hunter's classroom, as did trained EMTs from other departments on the UBATC campus.
"It didn't look good," said Tegan, who has known Hunter since she was a little girl. "She was completely unconscious. We were not hearing a heartbeat."
The other ER nurse began chest compressions, and the ICU nurse held Hunter's airway open until a device could be inserted by an EMT to keep it open. Then the automated external defibrillator was set up.
"We did shock her twice," Tegan said, noting that there was "a lot of relief" when a heartbeat was detected.
"I know she had someone watching over her," she said.
Given her medical history, the fact that Hunter had a heartbeat when she arrived at Uintah Basin Medical Center was "a huge deal," according to Dr. Greg Staker.
"She died and they got her back. The fact that someone started CPR on her had a huge impact in saving her life," said Staker, who was part of the medical team that spent more than two hours stabilizing Hunter for transport to University Hospital.
Staker admits he didn't have much hope for Hunter's survival when he helped load her onto a medical helicopter for the flight to Salt Lake City. He had even less hope when he called University Hospital the next day and was told Hunter had been put on a lung bypass machine.
But Hunter, a competitive barrel racer despite her heart condition, has proven to Staker and everyone else just how tough she is. She is now off the lung bypass machine and is being weaned off the sedatives that kept her in a medically induced coma, her husband said Friday.
She even removed her breathing tube and asked her nurse if she could keep it out for a while, Josh Hunter said.
"She's getting better one baby step at a time, but I'm still amazed that we've come so far in eight days," he said.
Amy Hunter's family believes divine intervention put the right people in the right place at the right time to bring her back.
"This past week has been surreal," said her sister, Jodi Reinhardt. "We keep hearing about people who were there that day who weren't even supposed to be there.
"If Amy would have been driving, or if Amy had been in her office, or if Amy had been anywhere else at that time," Reinhardt said, pausing to regain control of her emotions, "she probably wouldn't be here with us."
Hunter has moved to the top of the transplant list because a new heart is the only thing that will save her life, her sister said. A benefit dinner and auction is set for Nov. 15 in Roosevelt to help offset some of the medical expenses.
Reinhardt said even if people cannot contribute, her family would like them to at least consider organ donation.
"There are families out there with people they love who will not live without (organ donation)," she said. "And I hope that families who let their loved one be an organ donor will know how much they are blessing and helping another family."
---
Good News Source: KSL.com | Photo: Facebook
Please consider
making a donation
to
Sunny Skyz
and help our mission to make the world a better place.
Click Here For The Most Popular On Sunny Skyz
LIKE US ON FACEBOOK!