Hotel Gives Best Friends 'One Of Our Best Nights Together' After Learning One Has Brain Cancer
May 1, 2018
Staff at a Ritz Carlton in California made the weekend of a group of girls that were celebrating life with a friend who's battling brain cancer.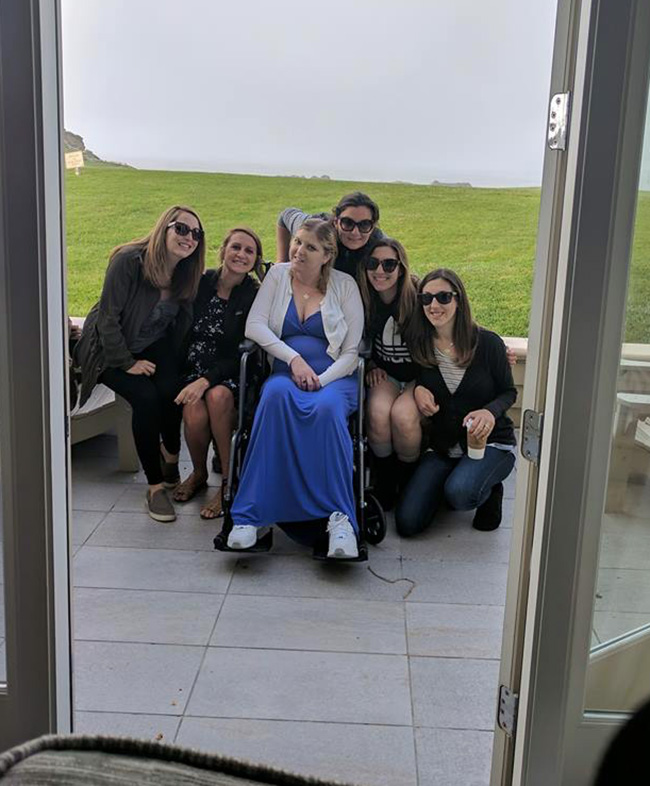 Credit: Jennifer Toby / Facebook
Jennifer Toby sent a local journalist the story:
"Hi Frank, I have to share with you an incredible experience that my best friends and I had last weekend.
We have been best friends since we first met in high school 19 years ago.
One of our friends in our group has been battling Glioblastoma brain cancer for the past 2½ years.
This hurdle has brought us even closer together and we try to make as many memories together as possible.
At one of our recent get-togethers, our friend mentioned that she really wanted a girl's weekend at the beach.
Traveling in her condition is not easy and the brain tumor has made it hard for her to be mobile so she feels most comfortable in a wheelchair.
We couldn't find one house or hotel that was available that was wheelchair accessible WITH views facing the ocean like she wished for.
The only place we could find was the Ritz Carlton, Half Moon Bay. The rate for this hotel was far from our budget, but we went out on a whim and called them to see if there was anything they could do for us to help us out.
We were BLOWN away with their response.
When we called, they transferred us over to Tanya Cruz, a Sales Coordinator for the hotel.
I explained to her our situation and she asked for my email address and told us how touched she was with our story and that she didn't know what she could do but she would email me after she talked with her team.
Within an hour I received an email from her with a special rate for us, including an upgraded room that was handicap accessible, faced the ocean, and had a private fire pit.
She then went on to ask for pictures of us and if our friend had any special food restrictions.
We knew that this trip was going to be special, but we had no idea how special until we stepped foot in the room.
When we opened the door to our room, we all had chills and were in awe with what we saw.
They had decorated with balloons, wrote her a special card, gave her a gift bag with goodies, spoiled us with fruit and cheese platters, a smore's kit, and even a bottle of wine!
They even printed out one of the pictures that we gave them and put it in a nice picture frame in the room.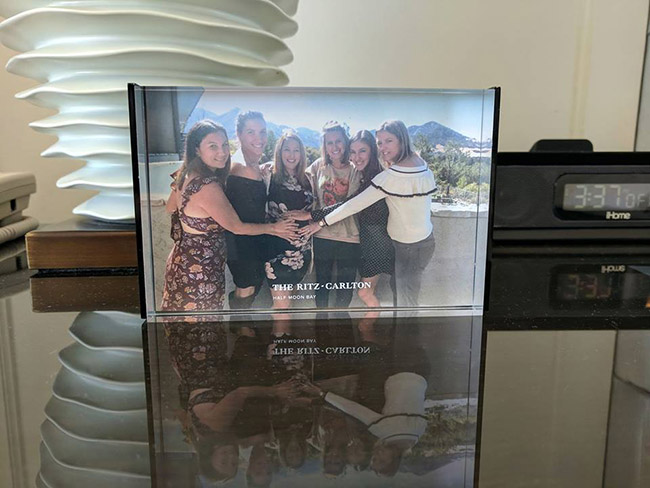 Credit: Jennifer Toby / Facebook
The view that we had topped it off!
The hospitality that we received didn't stop there.
We didn't know how our friend would be feeling so we didn't make any solid plans for dinner because we assumed we would just be ordering room service and staying in.
Our friend decided that she wanted to try to go out for dinner. We did not make a reservation and we were told that we would have to wait 45 minutes for a table.
Within 5 minutes, they came over to us and had cleared a table along the window with the most breath taking view of the sun setting over the ocean.
After dinner, we spent the night at our fire pit roasting s'mores, laughing about old times.
We literally stayed up the whole night having the best conversations. It was such an incredible time that we didn't want to sleep because we didn't want it to end.
Thank you so much Tanya Cruz and the team and the Ritz Carlton Half Moon Bay- you have no idea what this night meant to us and how special you all made it.
We will forever have this memory and it will go down as one of our best nights together."
Please consider
making a donation
to
Sunny Skyz
and help our mission to make the world a better place.
Click Here For The Most Popular On Sunny Skyz
LIKE US ON FACEBOOK!