Fishing Buddies Use Dead Friend's Ashes As Bait And Catch The Biggest Carp In The World
September 22, 2017
In 2015, a group of fishing buddies, Ron, Cliff and Paul, decided to go fishing in Thailand at a place called Jurassic Mountain Resort with the same intentions -- catching the biggest carp in the lake, which at the time was a 154lb Siamese Carp.
They did just that.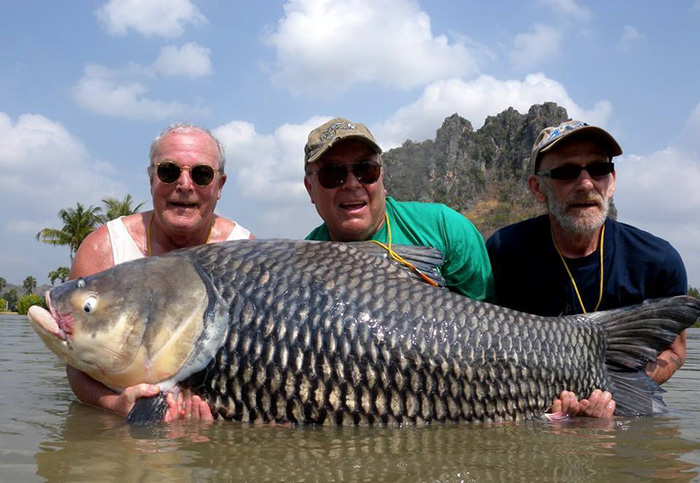 Pictured left to right: Ron, Paul and Cliff
And if that wasn't enough, Ron also managed to reel in the lake's other monster fish species, the Arapaima, the biggest freshwater fish in the world.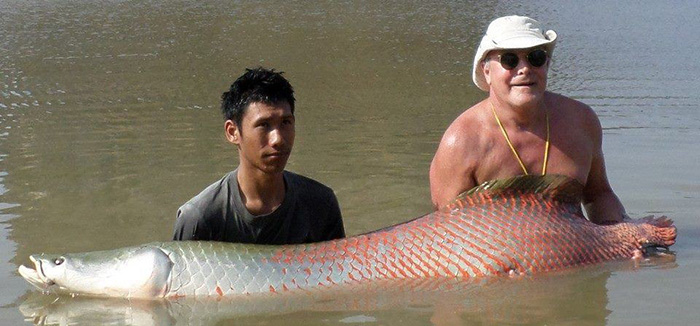 Ron with the Arapaima
Later in that year, Ron was diagnosed with liver cancer and passed away just a few days after the diagnosis. Before he passed away the three friends discussed their next fishing trip in Thailand.
Facing the harsh reality that was to be Ron wouldn't be there to join them this time around, Paul and Cliff agreed to scatter some of Ron's ashes into the lake at Jurassic Mountain.
However, this was not going to be the conventional scattering of ashes. It was agreed between the three that Cliff and Paul would use some of Ron's ashes to make boilies and then use those to catch fish in Ron's physical absence.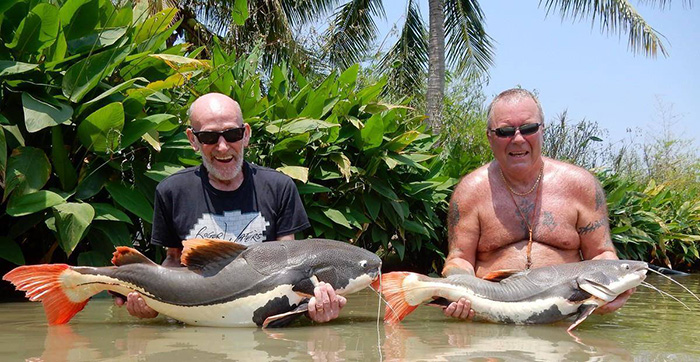 The two managed to catch plenty of fish using their signature "Purple Ronnies" but the two had a very specific goal in their minds while fishing: to recapture the lake record Carp for a truly poetic ending to their saga.
On their fifth day of fishing, Cliff experienced one of the most epic and enduring battles of his life. Paul came running around from the other side of the lake to see what all the commotion was about and what ensued was over two hours of man vs beast as the two friends took turns in fighting the fish.
Finally they managed to get the fish into the net and to their complete shock it wasn't the same 154lb fish that Ron caught previously, it was another fish, the monstrous 180lb+ carp that had remained uncaught until that moment.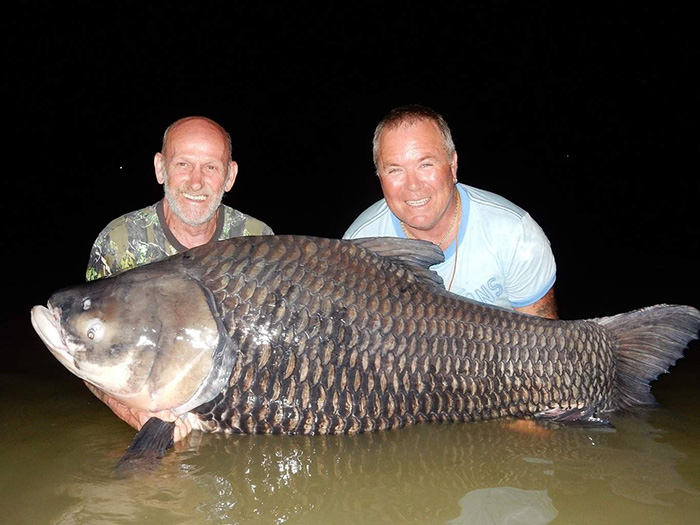 After a few trophy pictures with the new lake record fish, the two safely released the fish (now named Ronnie) back to fight another day.
It was unanimously agreed that the two had "done Ronnie proud" in his absence.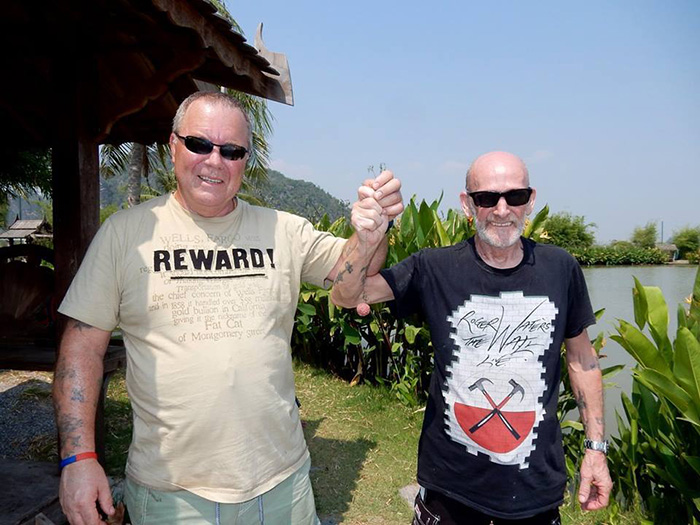 Cliff and Paul with 180lb Carp
Source: Jurassic Mountain Resort & Fishing Park – Facebook.
Please consider
making a donation
to
Sunny Skyz
and help our mission to make the world a better place.
Click Here For The Most Popular On Sunny Skyz
LIKE US ON FACEBOOK!