Homeless war vet turns his life around and now helps others in desperate times
December 10, 2012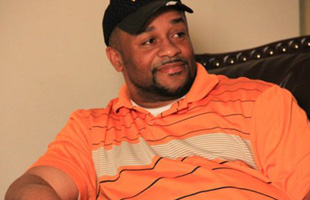 A once homeless war veteran living with post-traumatic stress disorder is finding ways to help others this holiday season.
Curtis Butler served 2 tours of duty in Iraq. After returning home with PTSD, he was denied benefits and went through a severe slump. Living out of his car, Butler nearly ended his own life twice, over-dosing on pills and alcohol. He lost contact with his children and lost a bit of himself worrying about surviving and paying his bills.
One day that all turned around and Butler brought his life back in order. Now, Butler is helping others who are going through rough times.
Butler was standing in line at a Georgia Power office waiting to pay a utility bill. He overheard another customer talking about how difficult it had been lately to make his payments. Butler paid that couple's $230 bill and didn't stop there. After it was all said and done, Butler had dished out $2,000 to pay power bills for 20 people.
"I have been there and done it, been close to eating out of trash cans....I was the one on the street with my hand out asking for some change," Butler told ABC News. "God put me in that predicament, so that one day I could help others."
Butler is getting help with his disorder through his church, reconnected with his children, and is about to be married. So how did he find his wife?
"One night I prayed and I asked God, 'can you reveal to me my wife?' And he said, 'Yeah stupid, you sit next to her in church every Sunday'...God works miracles and wonders every day," Butler said.
Butler's life took a complete 180. It goes to show that how ever bad your life gets, and when you feel like you have hit rock bottom, never ever give up. Miracles do happen every day.
Please consider
making a donation
to
Sunny Skyz
and help our mission to make the world a better place.
Click Here For The Most Popular On Sunny Skyz
LIKE US ON FACEBOOK!