This Preschool Couple Reunited 30 Years Later, Proving True Love Does Exist
November 8, 2015
When they were just three years old, Amy Giberson and Justin Pounders shared an innocent romance at Sunshine Preschool in St. Petersburg, Florida where they sat next to each other at lunch and played tag on the playground.
30 years later, they met online.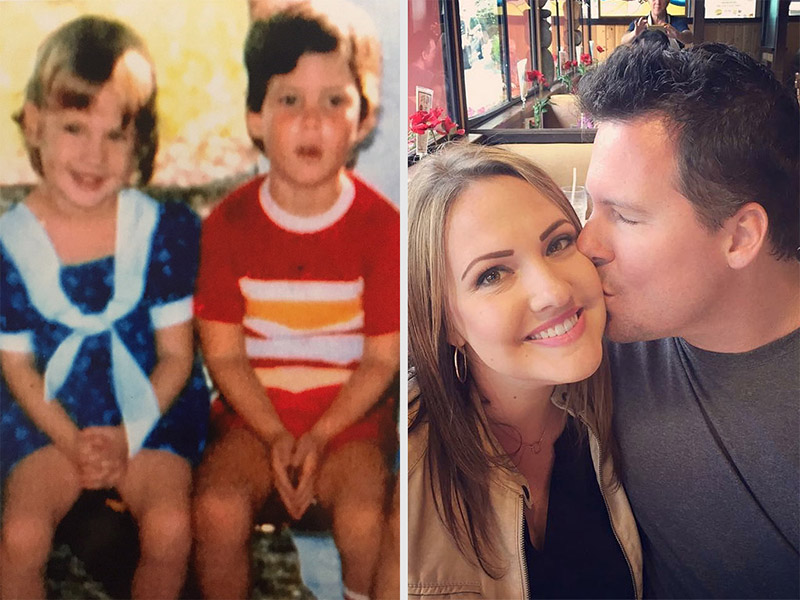 Credit: Amy Giberson
"I saw her photo and for whatever reason, was instantly drawn to her," Justin told People. "She just had this great energy, you could tell. I can't explain it, but I knew I had to get to know this girl.".
Although it's been three decades since Amy and Justin left Sunshine Preschool, former owner and teacher Diane Twar clearly remembers their fondness for one another.
"They had a blast with each other," Twar said. "It was a quiet, bashful romance. They liked each other from afar, it was a young love, like a sweet crush, you know? They insisted on sitting next to each other in our school picture."
But like many first loves, their time together was fleeting. They grew up, went to different schools and eventually forgot about each other.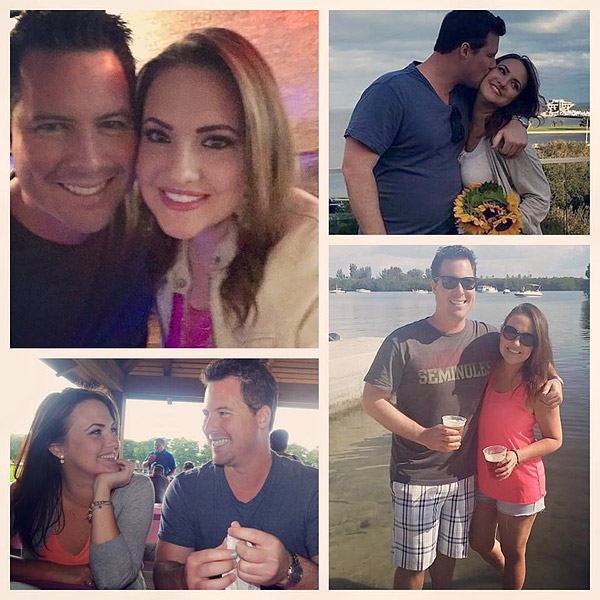 Credit: Amy Giberson
It wasn't until after a year of dating that the couple realized they had once been childhood sweethearts
Justin casually mentioned in conversation that he loved the name "Amy" because he had a crush on a girl named Amy in preschool. Once they made the connection that they had both attended Sunshine Preschool at the exact same time, Amy realized Justin's crush might have actually been her.
"We asked our parents to dig up any preschool photos they had," she says. "Justin's mom found a photo of the two of us together and I just started crying, I was ecstatic. I was the Amy he had liked all those years ago! It was definitely meant to be."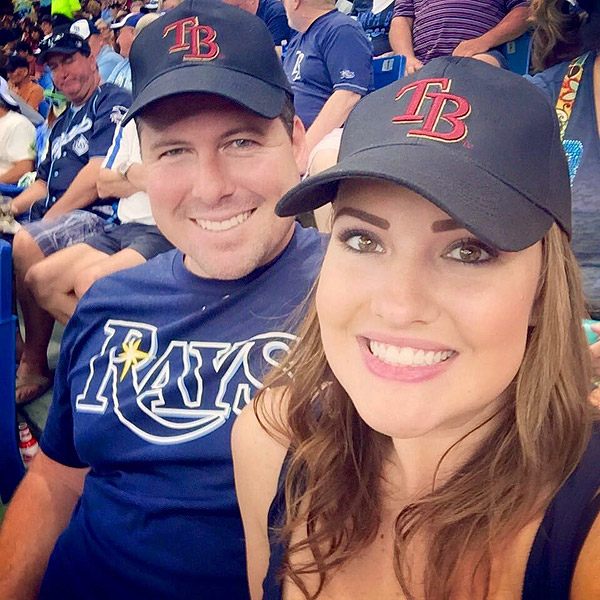 Credit: Amy Giberson
"Someone or something definitely decided we weren't supposed to reconnect until now," Justin said. "We've been so close to finding each other this whole time but didn't until the time was right. And that's now."
Please consider
making a donation
to
Sunny Skyz
and help our mission to make the world a better place.
Click Here For The Most Popular On Sunny Skyz
LIKE US ON FACEBOOK!