Car Empty On Gas, Driver Full On Faith
By Mary Nella McLaughlin • July 25, 2014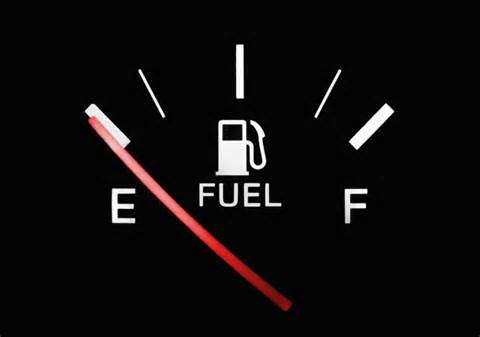 I noticed a man walking away from a car parked along the side of the freeway. He seemed a bit distraught. It took me awhile but I managed to make my way back to the exit where it happened. I couldn't find him on the road into town and gave up the search. Just as I was getting back on the freeway, he walked right by me. I rolled down my window and yelled over to him. "Excuse me, did you just have car problem on the freeway?"
"Yes, I did."
"Would you like a ride?"
"Yes. I have to get to the gas station."
He got in the car and thanked me for the ride. "I guess I need to start going back to church and study the Bible. I think God is helping me."
"You think? Of course, God saw what happened to you, and alerted me to help you."
"I like to study the Bible. I think I need to do that again."
"Well go back to where you were studying the Bible."
"Okay. I will do that. I'll go back to the Baptist church."
"Do that. Go there. God cares about you and wants you to know that. We are here at the gas station. I don't think stations have gas cans anymore but hope I am wrong. I will wait here while you get the gas and then I can drive you back up to your car."
"Well the thing is I don't have any money."
Now that was interesting to me. Turns out my new freeway friend, Joshua, has a mental disability. His clothes were old and his shirt was torn. He had just come from Traffic Court in Modesto where he worked out a fix-it ticket. He had put on the best clothes he had. He hoped he had enough gas to get back home after court but he guessed wrong.
I thought of the situation we were now in and marveled at his demonstration of faith. I realized God was giving me an object lesson. All Joshua knew was two things. His car was out of gas and he needed gas. He walked from his stalled car directly to the station to get that gas. He had one small problem – no money, but not to worry about that now. Keep it simple and just get to the station. When you get to the station things will become clear.
I would have had a million thoughts about the process but my new friend, Joshua, just kept it simple. All of the worry that would have been running through my head walking from the car to the station would have not made a bit of difference when I arrived. I would have wasted my time strategizing, not believing. But Joshua just thought about his necessity and left the rest to whoever in the universe takes care of these things.
I could see I was just a bit player in all this. God had his purposes for Joshua and me. I was used to meet the needs of Joshua's faith. Joshua's simple belief that he would be taken care of at the gas station was used as an object lesson to teach me the value and power of simple faith.
PREVIOUS STORY NEXT STORY SHARE YOUR STORY
Please consider
making a donation
to
Sunny Skyz
and help our mission to make the world a better place.