My Life Is Over...No Regrets
By Coach Muller • July 5, 2014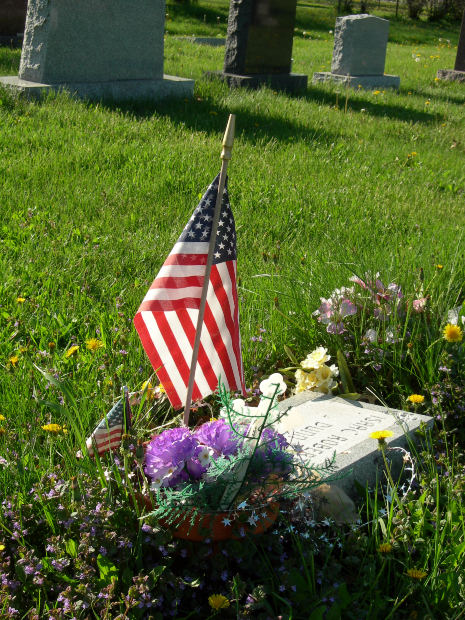 This past year has been one of the most heart-wrenching and hardest years of my life. It was a week before Christmas, last year, when I lost my best friend in the world, my dad. A week or so later, as soon as I got home from his memorial service, I found out that one of my friends got killed in a snowmobile accident. He left behind a wife and a 3 year old son. From that time until today, four more people that I knew and loved passed away…but the memorial service that I attended today was one of the hardest. The service was for a man that I loved very, very much. I used to tell him that he was my second dad and he and his wife would call me their "second son."
He was what every dad and husband should be to a family: a caring and kind father who loved his two children beyond measure. He would do anything for them and always demonstrated his love by what he did and said to them. But his wife was his queen. He treated her like royalty. She was the one that he absolutely loved, cherished and adored. It was evident by the way they looked, talked, and spent time with each other. She was truly, in every sense of the word, his "soul-mate." I used to always tell the two of them, if I was to look up the word "soul-mate" in the dictionary, I would find a picture of them next to the word.
My friend loved life to the fullest and he loved to laugh…it was SO infectious to the people around him. A few years ago, he was diagnosed with having pancreatic cancer which was the disease that sadly took his life four days ago. During the past month or so, when they found out that the disease was not progressing in the right direction, my friend and his wife decided to spend their precious remaining time together talking about how blessed they were and looking back during their 52 years of marriage…they had no regrets (other than having more time together). Their love for each other was complete and unconditional. They expressed a true love for each other that was apparent to everyone that knew them.
I sat there and thought to myself, how many of us, when we are at the end of our lives here on earth, will be able to say to our spouse and loved ones, that we had no regrets. How many of us, even now, have regret about things that we never did or said to the ones that we love? How many of us might regret something that we may have done or said to someone? Regret is a strong emotion and it can cause a lot of grief and sadness to a person…if they allow it. So make it a goal, each day, to live without regret. Take time to do or say something special with your better half each day, while time is still on your side…so that you can someday say to the ones you love, that the life you shared with them was a blessing and, most importantly…you had no regrets.
PREVIOUS STORY NEXT STORY SHARE YOUR STORY
Please consider
making a donation
to
Sunny Skyz
and help our mission to make the world a better place.