A Very Unexpected Show Of Kindness
By Sharn • January 13, 2023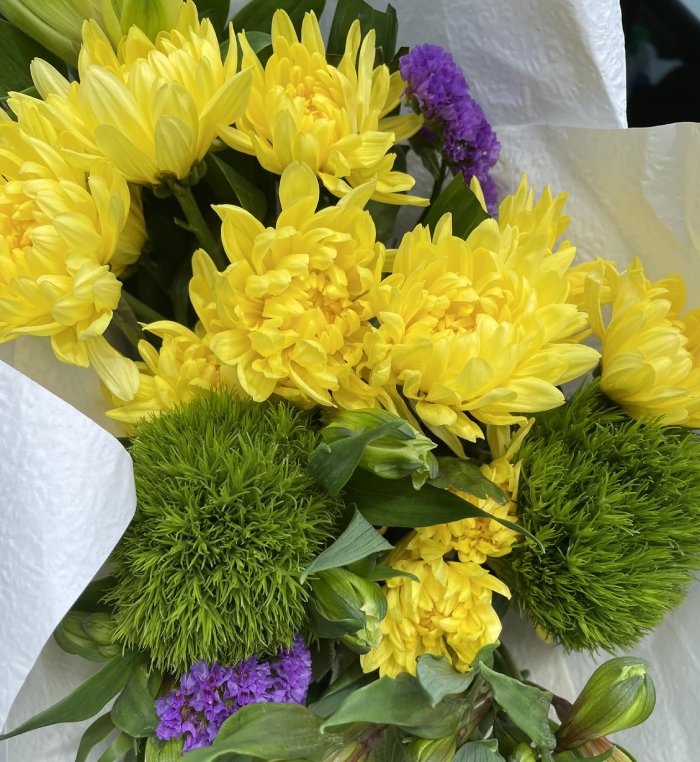 Today a Woolworths employee gave me a bunch of flowers. A very unexpected show of kindness. Yes there is a story and it shows how simple words can make someone's day better.
Wind the clock back 3 years and I was going through chemo and radiation and pretty much feeling like …. Well you can imagine. The one thing I could do to help my family out was to do the groceries online. I would do click and collect then my husband or sons would collect. It gave me something productive to do. Anyway… when you do click and collect just before you 'checkout' you can put a comment after each item. So I would randomly put things like 'Hope you are having a good day', 'thank you for gathering my groceries', 'I appreciate you!'.
Today I was in our local Woolies and was picking up some items and I saw one of the girls picking a click and collect order! I said to her, 'thank you so much for what you do!! You guys are awesome and usually do our groceries!'. She asked what my surname was. When I told her she said "oh you are the lady that writes notes for us!" she went on to explain that especially in the Covid tough days that those little notes to whoever was packing really made their day.
Anyway, I concluded my shop (and it reinforced why I still click and collect!) and as I was leaving she came running up and gave me these flowers.
It reminded me that little things really are big things. Saying thank you and letting people know they are appreciated doesn't cost a thing BUT it does make the difference in people's lives.
Huge thanks to all those that do things to make other peoples lives easier xxx even if it's a smile and a hello to get them through a day!
PREVIOUS STORY NEXT STORY SHARE YOUR STORY
Please consider
making a donation
to
Sunny Skyz
and help our mission to make the world a better place.