Thanking A Stranger From The Past
By Mark • April 18, 2022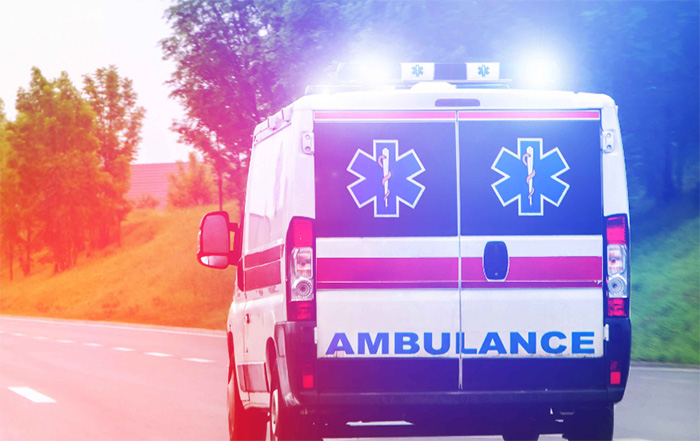 I crashed my motorbike in 2020.
It was on the Mount St on ramp onto the Harbour Bridge in North Sydney. I hit a sudden kerb separating the car and bus lanes.
I dislocated and broke my right shoulder, and broke my left wrist.
The bus behind me had a couple of nurses on it that came to help me out.
Eventually, the ambulance came. They checked me out, and gave me a whole buttload of awesome drugs. Green whistle, morphine, and fentanyl to finish it off.
My wife was pregnant at the time, and I asked the paramedic to call her and let her know I was ok, and to make sure she wasnt stressed.
He succeeded, and she came in to the hospital concerned but not worried.
I think about that ambo a lot.
I was really upset I had none of his info to call and let his boss know how awesome he was.
Ok. Cut to today. My wifes good friend moved to Port Macquarie a few months ago. Id never met her, or her husband. Theyre back in sydney for Easter, so we let our young kids play at a park while we caught up. The friends husband, Glenn, is an ambo. We were chatting, and I told him the story above. I had a twinkle of a feeling.
My beard is much much longer now than then, and I was wearing sunnies today. He said he had a twinkle of a feeling he knew me as well.
It was him! Glenn is the one that helped me that day! I couldnt thank him enough. It was amazing to finally get to thank him. The call to my wife was what scared me most. I did so so much to shield her from stress during the start of the plague. He was amazing, and kept her calm.
Its not often we get a chance to thank a fleeting stranger from our past. Today, I got exactly that.
PREVIOUS STORY NEXT STORY SHARE YOUR STORY
Please consider
making a donation
to
Sunny Skyz
and help our mission to make the world a better place.
Click Here For The Most Popular On Sunny Skyz
LIKE US ON FACEBOOK!