Hot Dogs
By Joseph J. Mazzella • December 28, 2021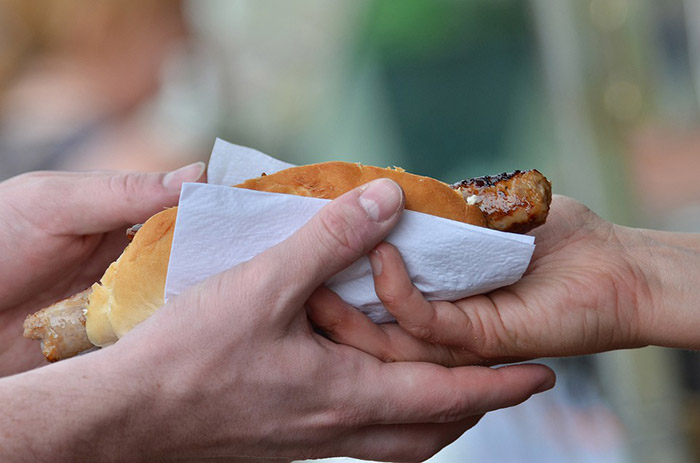 "Well, we could use some hotdogs." I was at the local Catholic Charities food pantry. They had a thrift shop attached to it where I would sometimes stop to pick up a sweatshirt or a CD for my sons. Once in a while, though, I would also step back into the food pantry and ask if they needed anything. I had needed the help of food pantries myself a few times when I was a young father struggling to feed my own family and it felt good to give something back now.
This time I could see that most of the shelves were stocked with canned foods and boxes of dry goods donated by stores and larger food pantries. One thing they said they needed was meat, however. Hotdogs were cheap and I didn't mind getting some for them with the few extra dollars I had. I soon found myself in the local grocery store finding a brand that was on sale and filling my cart with as many packs as I could afford.
As I was paying for them too my mind flashed back to my own childhood. I could see my Mom cooking two hotdogs in a pot of boiling water. Next she put each one on a slice of white bread with a piece of processed cheese. To top it off she would add a little squirt of ketchup. Then she would hand me the plate with her gentle smile and I would devour my lunch. It didn't cost much but to me it was a feast, cooked with love, and eaten with joy.
That memory was still warming my heart as I dropped off the hotdogs to the food pantry. It felt good knowing that some other little boy or girl out there would soon be having a happy lunch too. I left the pantry with a smile on my face. And as I walked to my car I could feel God and my Mom smiling down on me from Heaven.
The truth is when done with Love, giving and receiving are the same thing. It all comes back around again. By helping to feed those little kids that day I was also feeding the soul of that little boy I was long ago. By sharing my love with others I was also opening my heart to receive ever more love from God. May we all take our place in God's great circle then and fill our days with giving, our hearts with thankfulness, and our lives with Love.
PREVIOUS STORY NEXT STORY SHARE YOUR STORY
Please consider
making a donation
to
Sunny Skyz
and help our mission to make the world a better place.