A Precious Gift
By Barbara • November 24, 2021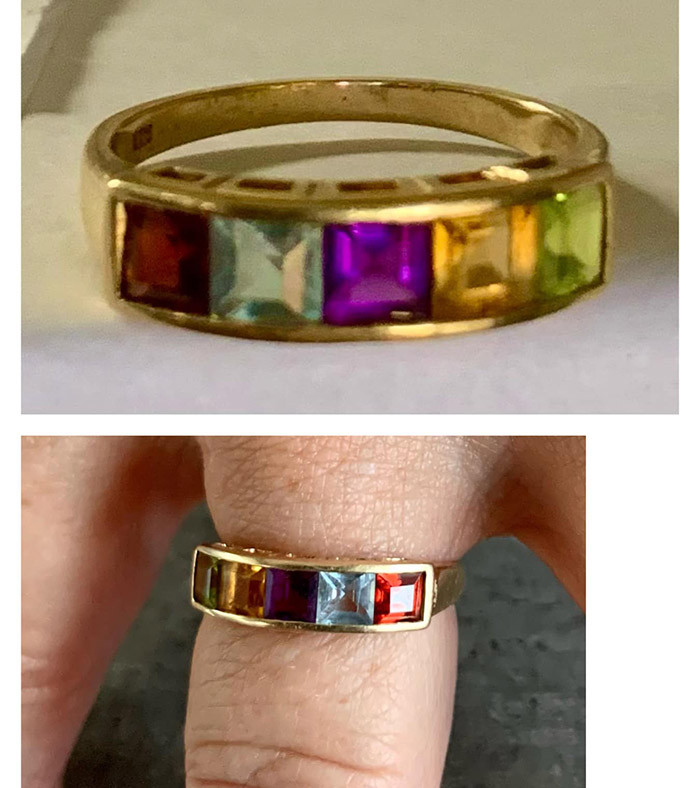 I have a friend I used to waitress with 35 years ago (we had the best fun working our tushies off). She has been through the medical wringer -mastectomy ,crohns etc - I don't know how she keeps going. I drop in on her (if she's well enough for visitors) when I'm in her area and we always have the best laughs.
She's organising her will and told me she had something for me and had hoped she'd see me before Christmas so she could gift it to me.
She said she immediately knew this was for me when she looked at it - it reminded her of me (each gem colour has a special sentiment that she told me I embody) love, kindness, creativity, loyalty etc - and thus wanted me to have it to remind me of her - I bawled my eyes out - what a special precious gift i will treasure - she had no idea of the emotional roller coaster hell I've been on the last few months so she will never fully know how much this means the world to me - reminds me who I've always strived to be - and what she saw in me - priceless - kindness beyond measure - just like Cinderella's glass slipper fit her foot perfectly - so does this ring - I'm lucky beyond measure.
PREVIOUS STORY NEXT STORY SHARE YOUR STORY
Please consider
making a donation
to
Sunny Skyz
and help our mission to make the world a better place.