The Kindest Of Kind Things Happened Today
By Dani • September 9, 2021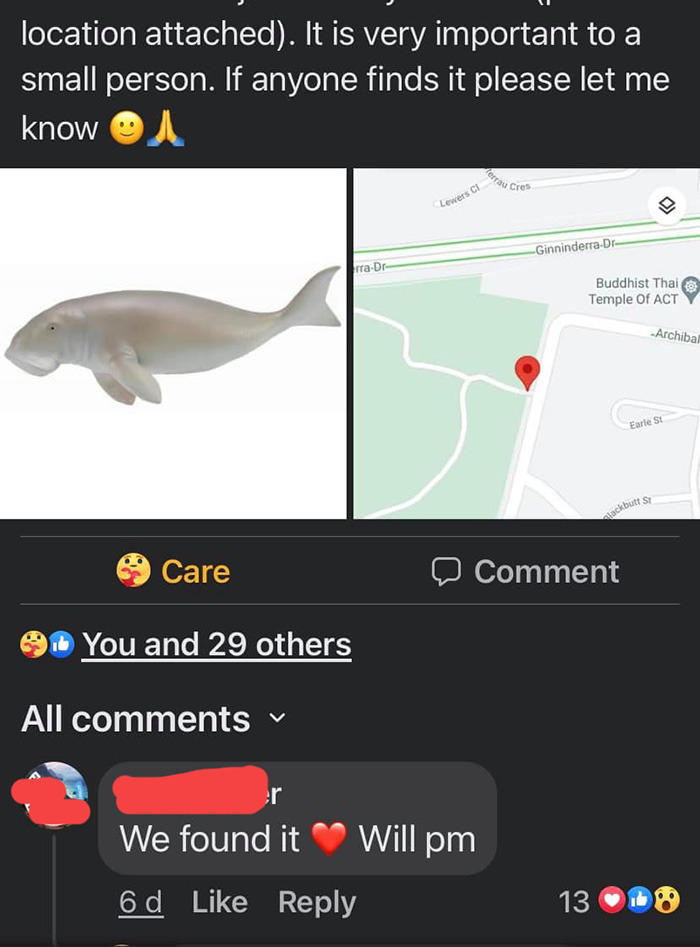 The kindest of kind things happened today.
Last week my 4 yr old son Basti and I went for a walk and found a toy dugong just off the track. Basti was so excited by this amazing find (he loves animals), he held onto it all day and took it to bed with him that night.
That evening, I stumbled across a community post from a mum urgently trying to find a lost dugong - her son's fave toy. I msged that we had it! She was so relieved!
In the morning, still holding on to his treasured find, I had to break the news to Basti that another little boy was missing his fave toy. Tears streaming down his face, he gave me the dugong and declared through sobs "its the …right thing to do mum…the poor little boy…But im just so sad, I loved that dugong".
Little treasure was returned to its rightful owner. A week later, I find a dropped off card and brand new dugong for Basti - his very own - as a big thank you. Thank you to this wonderful family, this made our week!
PREVIOUS STORY NEXT STORY SHARE YOUR STORY
Please consider
making a donation
to
Sunny Skyz
and help our mission to make the world a better place.