A Premature Baby's Amazing Journey Home
By Bill And Heather • December 23, 2013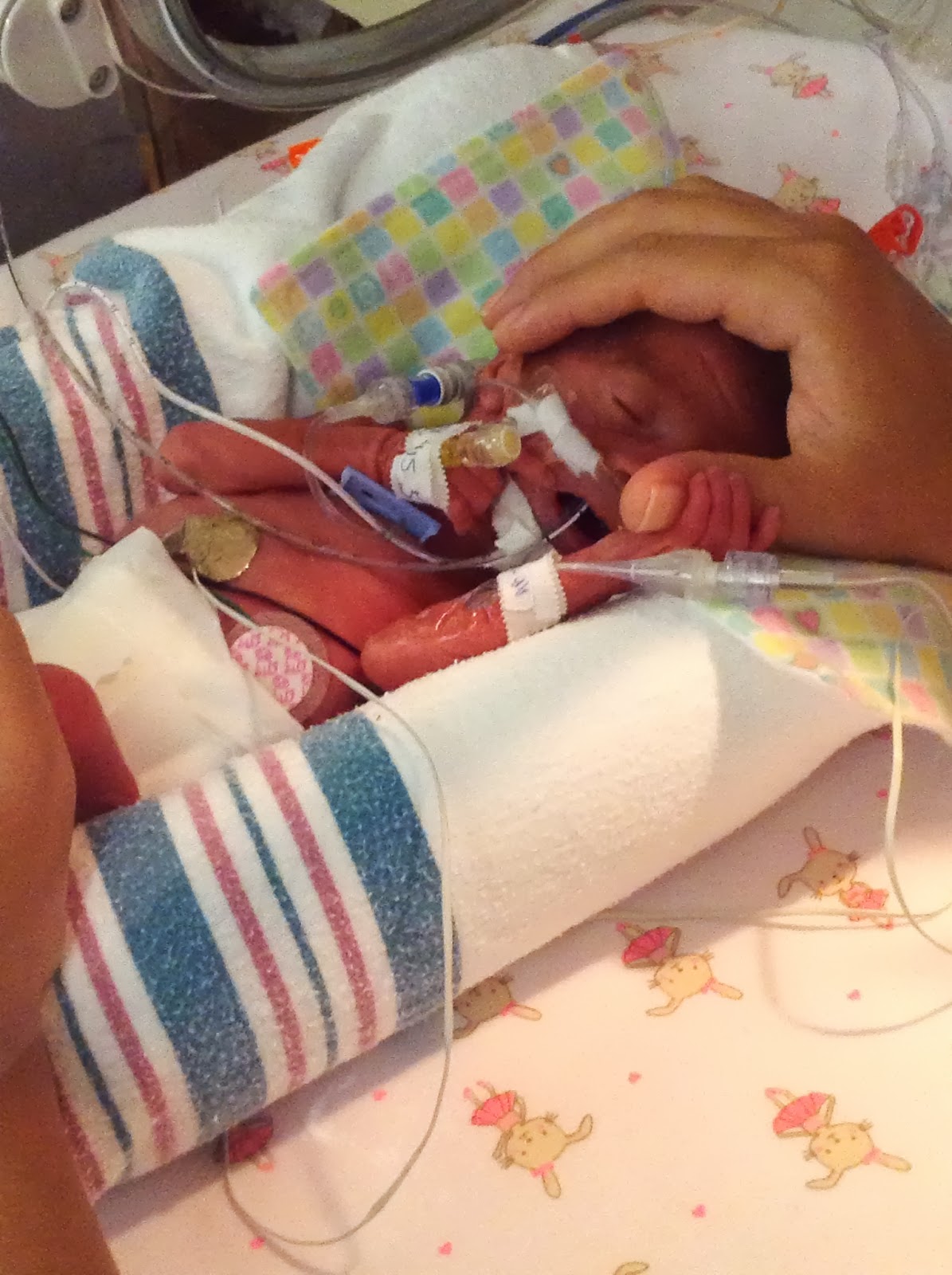 Our little girl, Brooke Loudon Burmeister, was born into this world on July 11, 2013, at UCONN Health Center in Farmington, CT, after quite a scary week for mommy and daddy. We had just returned from another amazing vacation in the Outer Banks with our family, when mom noticed she wasn't feeling too much movement from our little one. Feeling fairly frightened, we visited our OB/GYN practice in Middletown, CT, and were relieved to hear the strongest little heartbeat signaling that she was okay. However, our doctor also (thankfully) performed an ultrasound to see the baby's movement, and she noticed that her amniotic fluid levels were very low. After an overnight admission at Middlesex Hospital to receive IV hydration, nothing had changed and in fact the fluid level decreased to less than a centimeter total. Almost immediately we were told it would be safest for us to be transferred to UCONN in case they had to deliver, and sure enough, 2 nights later, they opted to take little Brooke out into the world 13 weeks early because she simply wasn't receiving any nutrition.
The doctors and nurses were amazing all the way through, and thoroughly ruled out any cause of the premature delivery. To this day they cannot explain why the fluid levels dipped so low despite mom doing all the right things, but we know God is behind her as little Brooke is a fighter. This is the story we blogged of her long journey home from the Hospital: brookeburmeister.blogspot.com
PREVIOUS STORY NEXT STORY SHARE YOUR STORY
Please consider
making a donation
to
Sunny Skyz
and help our mission to make the world a better place.