The Waving Walker
By Kay Heitsch • December 30, 2019
Years ago, back in the middle 1970s, my friend, Art, used to see a young man about 16 years of age and a large dog walking along the road. When cars would pass him on the other side, he made eye contact and waved. Art saw him almost daily, walking along the road waving at cars.
One rainy day Art saw him and pulled over. He asked if he could use a ride. The young man said, "I'm not really going anywhere, just walkin, thanks the same mister." Art used to enjoy walks out in the countryside himself, so he thought it wasn't too odd. Art told him if he ever needed a ride or help to flag him down and he would do whatever he could. He thanked Art and went on his way.
A few weeks later Art saw the boy walking, he didn't have his usual smile and was pacing rather than walking. He saw Art and frantically flagged him down. As Art got closer he could see the boy was crying. Art asked what was wrong. "My best friend just passed away. He was walking with me and just dropped, he's back by my house." He said through tears. Art said to hop in the car and I'll take you there.
The house was a small old farmhouse, with a larger driveway. Art saw a dead dog just outside the driveway. "There! There he is, that's Randy!" He exclaimed. Art checked the animal, he had been dead for some time. Art told the boy his dog was gone, but he needed to keep him in his heart. Art and the boy both cried. Art took Randy to his house, made a marker and buried him. Art left feeling very blue.
After work that day a friend came by. Odd coincidence, his female dog had a litter a couple of months ago. One of the pups, they named Randy, and he was the spitting image of old Randy himself. Art explained the whole situation to his friend Jim. Jim said it was not a coincidence and it was a sign. Jim said take Randy to that boy and tell him to take care of him.
Art took him up to the house. The boy must have spotted Art driving up the long drive and went out to greet him. When Art opened the door, little Randy came barreling out of the car. "Randy! You came back to me!" the boy said with tears of joy.
God works in mysterious ways in our daily lives.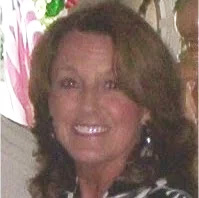 About the author: Kay is the mother of three children and grandmother of two. Her oldest son Todd was killed instantly in a car accident when he was 16. It was shortly after Todd's death that she entered into a personal relationship with God. From that day on her life has taken a radical change for the better.
Follow her blogs, Let the SON Shine! and Insights 4 Living.
PREVIOUS STORY NEXT STORY SHARE YOUR STORY
Please consider
making a donation
to
Sunny Skyz
and help our mission to make the world a better place.
Click Here For The Most Popular On Sunny Skyz
LIKE US ON FACEBOOK!