Learning To Trust
By Kay Heitsch • November 5, 2019
Over the years our family has experienced some very good times and we've had some very tough times too. It's been during the tough times I've witnessed the Lord working and I've learned to trust.
One particular day during a tough time I had a phone call that someone had died. I needed to make several long-distance phone calls to let other people know. This was going to be expensive because back then we had to pay for every long-distance call we made.
It wasn't very long before a friend happened to stopover. Before I had a chance to mention to her about all these long-distance calls I needed to make she said, "I stopped over because I was given these prepaid phone cards today. I came over to give these to you." Wow, these phone cards were exactly what I needed!
Now, this may seem like a little thing to most people but on that day it was a big thing for me.
It was during that time I came across the Bible verse, "They do not fear bad news; they confidently trust the LORD to care for them." Psalm 112:7
After this particular experience, along with many others, I have been learning to confidently trust the LORD to care for me.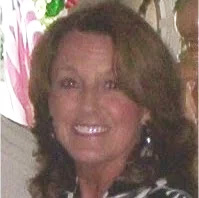 About the author: Kay is the mother of three children and grandmother of two. Her oldest son Todd was killed instantly in a car accident when he was 16. It was shortly after Todd's death that she entered into a personal relationship with God. From that day on her life has taken a radical change for the better.
Follow her blogs, Let the SON Shine! and Insights 4 Living.
PREVIOUS STORY NEXT STORY SHARE YOUR STORY
Please consider
making a donation
to
Sunny Skyz
and help our mission to make the world a better place.