Just Breathe And Have Faith
By Kay Heitsch • July 10, 2019
I had to put the following quote into practice 25 years ago when I was asked to read 1 Corinthians 13 at my precious friend Evy's wedding.
"Sometimes the best thing you can do is not think, not wonder, not imagine, not obsess, just breathe and have faith that everything will work out for the best."
You may wonder why on earth would reading 1 Corinthians 13 be so difficult? Well, there's a good reason why.
Our son, Todd, was a very close friend with Evy. After Todd's death, Evy and I became close friends too. Evy would stopover at our home and spend time with me. Every year on the date of Todd's death Evy would send me a white rose in memory of Todd.
What was interesting is that Evy was going to marry a man named Todd. I kept thinking, wondering, imagining when I heard the minister say 'Todd' that I was going to start crying.
I'm here to tell you that I did breathe and put my faith in the Lord that day. Before I read 1 Corinthians 13 I put this verse in my mind, "I can do all things through Christ who strengthens me" Philippians 4:13.
I did read 1 Corinthians 13 and I didn't cry. Everything did work out for the best and now 25 years later Todd and Evy are still married.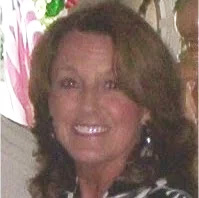 About the author: Kay is the mother of three children and grandmother of two. Her oldest son Todd was killed instantly in a car accident when he was 16. It was shortly after Todd's death that she entered into a personal relationship with God. From that day on her life has taken a radical change for the better.
Follow her blogs, Let the SON Shine! and Insights 4 Living.
PREVIOUS STORY NEXT STORY SHARE YOUR STORY
Please consider
making a donation
to
Sunny Skyz
and help our mission to make the world a better place.