What Do You Hear?
By Kay Heitsch • March 10, 2018
You can learn something new every day if you listen. ~ Quotes ~
There's a story about a Native American walking in New York City with a friend. The streets were filled with people and cars were honking.
All of a sudden the Native American said, "I hear a cricket."
His friend responded, "Are you crazy? You couldn't possibly hear a cricket in all this noise."
The Native American walked across the street to a bush and found the cricket.
"That's incredible," his friend said. "You must have superhuman ears!"
"No," the Native American said. "My ears are no different from yours. It all depends on what you're listening for."
He reached into his pocket, pulled out a few coins, and discreetly dropped them on the sidewalk. Even with all the noise of the city people's heads turned to see if the money was theirs.
What we hear depends on what's important to us.
Our Bible verse says, "Ears that hear and eyes that see-- the LORD has made them both." Proverbs 20:12.
What do we hear? The LORD has given us ears and eyes. We can learn something new every day if we will look and listen.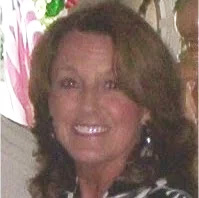 About the author: Kay is the mother of three children and grandmother of two. Her oldest son Todd was killed instantly in a car accident when he was 16. It was shortly after Todd's death that she entered into a personal relationship with God. From that day on her life has taken a radical change for the better.
Follow her blogs, Let the SON Shine! and Insights 4 Living.
PREVIOUS STORY NEXT STORY SHARE YOUR STORY
Please consider
making a donation
to
Sunny Skyz
and help our mission to make the world a better place.