A Mother's Love
By Amelia Holjencin • November 13, 2017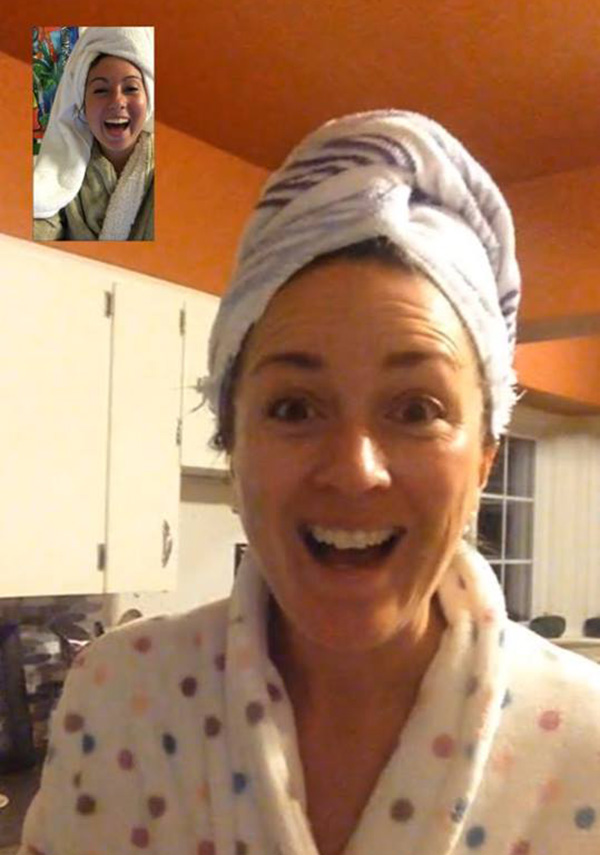 Do you ever just realize that your mom is a living, breathing angel and feel really bad for being mean to her when you were 15?
On Tuesday, I was having a really hard day. I go to college at Temple University in Philadelphia, which is about 5 hours away from my hometown. Going to college so far away from my family is really hard on me at times, especially when I get upset. The church shooting that occurred in Texas on Sunday really affected me. I was feeling discouraged and disturbed about the world that we live in, and I felt so sorry for the victims and their families. I hadn't seen my own family in months, so imagining something like that happening to my parents or sisters was an unbearable feeling. This overwhelming sense of sadness came over me and stayed with me for a couple of days. I felt more and more homesick the more I thought about the tragedy—it really made me miss my family.
On top of this feeling, was the stress of upcoming exams and homework assignments. On Tuesday, I just could not shake my feeling of sadness and disempowerment. I called my mom and she made me feel instantly better. She always seems to have the perfect advice for me in any situation. 'You can't put your happiness or well being in the hands of anyone or anything outside yourself, Amelia,' she told me. She was so helpful and so concerned. She sent me a few Inspirational TED Talks, and called 3 more times that day to check in on me.
It dawned on me later that day how amazing my mom's love for me was. I just felt so grateful to have a person who cares for me SO much. I know that no one else I meet in my life will ever love me or care about me in the way that she does. When I was younger, she and I had such a power struggle. When she told me, 'No'; I would lose it. I was feeling really guilty about when I used to give her a hard time, so I sent out the tweet. For me, recognizing the positives in my life and focusing on the people who love me really help me get past the sadness I feel when I see that bad things are happening in the world. Some things may be out of our control, but appreciating our loved ones is a little shift that can (hopefully) make a difference.
PREVIOUS STORY NEXT STORY SHARE YOUR STORY
Please consider
making a donation
to
Sunny Skyz
and help our mission to make the world a better place.
Click Here For The Most Popular On Sunny Skyz
LIKE US ON FACEBOOK!