Parenting Champs
By Clint Edwards • June 30, 2017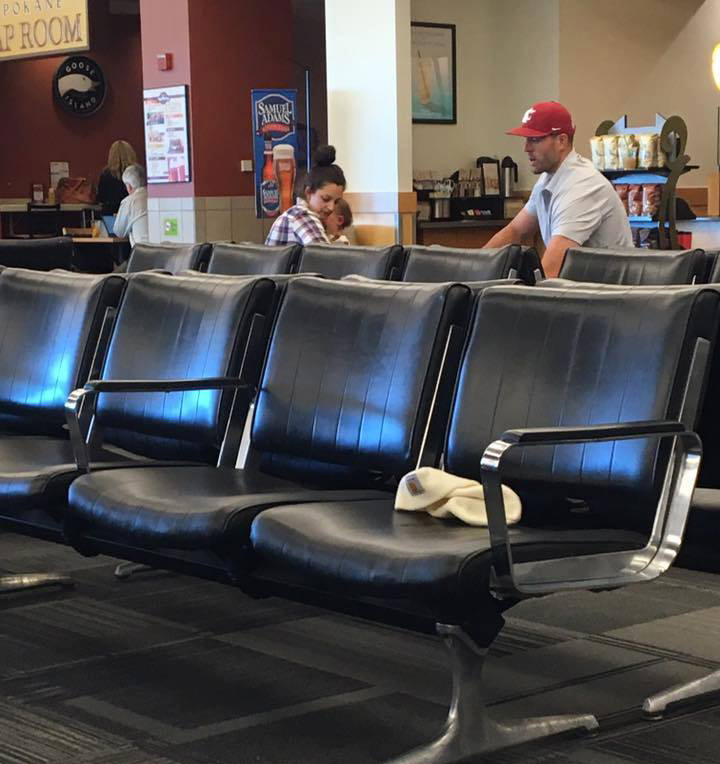 I'm at the Spokane airport waiting for a flight to Portland. I was speaking at a conference. This is one of the few times I've traveled without kids in the past few years, and so I'm taking it in.
But I can't help but notice this couple.
I've watched them for awhile. I hope they don't mind me posting this, but these two deserve to be noticed because they are parenting champs. They have two small children, possibly twins. One is crying, and the mother is giving the baby comfort. The other needed a diaper change, so the dad is diving in. He didn't hesitate. Before that, both kids waddled off into the restaurant. The mother caught them, while the dad was busy breaking down the stroller.
They look a little frazzled.
Their flight is about to leave.
But they are handling it.
This is what parenting looks like. If you two are out there, reading this, I want you to know that you are kicking ass. Taking kids to the airport sucks so bad, and yet you are working as a team. I've been there sooo many times, and I know that it can feel like you are loosing it. That you are failing at this whole parenting gig. But from my opinion, as a father of three, you are doing it.
As parents, I think it's good to hear that you are doing something right. And nothing can feel more wrong than taking small kids to the airport, or out to dinner, or to the mall, or to any other number of stressful parenting situations. And in that moment, when you're knee deep in a steaming hot public toddler meltdown, it can feel like you are failing. But you know what, you're not. If you are there, and you are caring for your children, you are doing exactly what you should.
So parents kicking ass at the airport in this picture, I hope you had a safe and fit-free flight. And I hope you realize how awesome of a job you are doing.
PREVIOUS STORY NEXT STORY SHARE YOUR STORY
Please consider
making a donation
to
Sunny Skyz
and help our mission to make the world a better place.