True Love Never Fails
By Jessica • October 19, 2015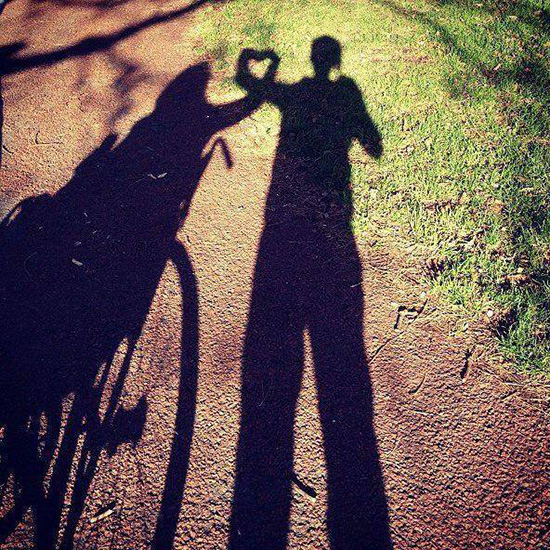 I wanted to share my story with you, the story of my wife's unconditional love for me! On June 30th 2012 we walked down the aisle, said our vows and became civil partners in front of our family and friends. It was the most amazing day of my life, we celebrated for weeks and were so excited for what the future had in store for us. Fast forward 10 weeks and everything came to a grinding halt. I woke with what I thought was an upset stomach but as I deteriorated I was admitted to hospital and within 24hrs I had lost all control of my legs and arms.
I was petrified but Terri-ann was there by my side the whole time. She even made me a card that said 'Get Well Soon cards are overrated. This is a I will always be there for you card.' Over the next few weeks and months we fought against doctors, therapists and social workers to get the care and support I needed. I needed 24hr care and support with washing, dressing and just getting through each day. Almost exactly a year after falling ill I had a huge seizure which sent me into a spiral of deterioration and left me completely reliant on others to survive.
I had to be fed, washed, hoisted, and watched 24hrs a day. Terri-ann did nearly all of that and never complained once! Just over a year ago we eventually moved into a bungalow and received a great care support package that has made life much easier and has allowed Terri-ann to get some of her life back. We have also finally been able to realize our dream and Terri-ann is due to give birth to our first child, a little boy, any day now! Our journey is far from over, we are still fighting for answers and treatment and we have no idea what my prognosis is but all we care for is the here and now. Our little boy is completing our lives together, our love is stronger than ever before, and Terri-ann is yet to complain about caring for me. Her love for me has been tested and pushed to the furthest limits but has never faltered.
True love never fails,
Jessica.
PREVIOUS STORY NEXT STORY SHARE YOUR STORY
Please consider
making a donation
to
Sunny Skyz
and help our mission to make the world a better place.