17-year-old Rutvik Oza Solves An Open Problem In Mathematics
By Sameer Arora • February 3, 2013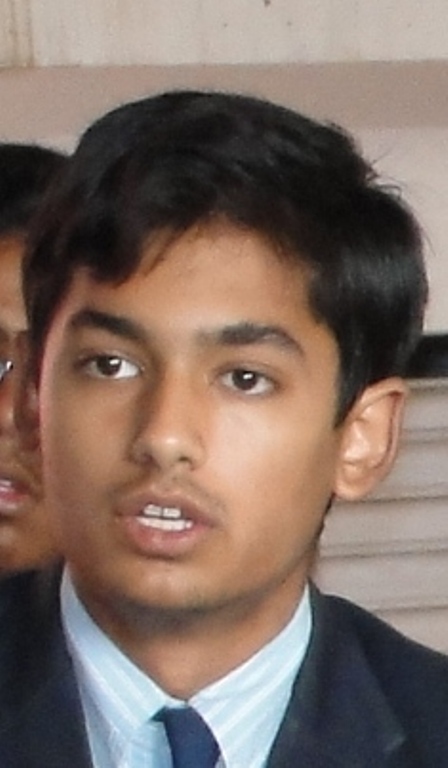 An Indian teen has recently proposed a solution to an unsolved problem in mathematics. The 17-year-old young achiever, Rutvik Oza, a student of The H. B. Kapadia New High School, from Ahmedabad, Gujarat has now put a full stop to another open problem in the field of maths by providing a closed formula for the problem called Reve's Puzzle (also popularly known as the 4-peg Tower of Hanoi Problem).
When asked about how was he feeling, "Thrilled! I really didn't realize at first that the problem that I had solved was an open problem in mathematics. It was only later that I reckoned after doing some resourcing on the web, that it was an open problem," said Oza. Dedicating his achievement to his father, Mahesh Oza, "It's all due to my father. He sowed the seeds of mathematics in me from my childhood. I dedicate this to him." he says. "It almost took me a week's time to get to the formula. It involved data analysis and pattern recognition," said Rutvik Oza.
"Mathematics interests me a lot. May it be any area of it - arithmetic, algebra or geometry. I love them all. It strengthens the faculties of originality, creativity and novelty in one's brain. Memorizing it won't help. That's the way it's taught in our schools here. I criticize that method of teaching fervently. Hardly any real mathematics is taught at the schools. I do not consider the schools responsible for it but yes, the entire system is definitely at fault," he added. When asked for a message that he wished to give his fellow teenagers, he said, "Do what you love! Follow your dreams. Expect for no support from anybody and overcome all obstacles that hinder you. No other mantra."
PREVIOUS STORY NEXT STORY SHARE YOUR STORY
Please consider
making a donation
to
Sunny Skyz
and help our mission to make the world a better place.