Internet Can Be An Amzing Place
By Cory • January 19, 2015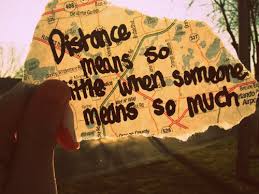 Little did I know the power of how the internet would tap into my emotions. How it would make me feel and want to change not just for me but to better my life for others. Just plan for a future where no matter what the issues is that the problem will get solved.
Over three years ago. I was not do much with myself finished school later then I should have, had no real type of job, and had no desire to get a license. Never seeing the point in life was just rolling with the flow that was going on around me.
This one day my friends were talking about this one website. I join this website to talk to people and make a few more friends and one of my first ones that I made was Domonique. Little did I know at the time how much I would care or do just to see someone else smile. I can say that it was not love at first site and I didn't even think that I would even consider dating her seeing as she is over 500 miles away. Just something about her and when we actually did talk it was different. Her personality was something that just made me happy to talk to her and want me to also smile and be happy. After talking for a while on that site and Skype we "dated" but this was still when I was not doing much with my life.
I tried to work around me not having much of a possible way to make things work but that only lead to my downfall and we stopped talking for a bit and broke up. I took it hard cause for the first time I loved someone. The worst part was I never even meet her in person. When she came back around and talked again I was dating someone else so it was hard to talk to her. This just started the cycle of talking on and off as we just dated other people. I had enough of it and just stopped dating for two years. Talked to her a bit tried to get her here by bus and things went wrong and the tickets never got sent. It made me want to give up. After that happened it crossed my mind time I started working on bettering myself.
Now I had a goal... Do whatever it takes. Got myself a good job and started driving. The whole time thinking I going to do whatever it takes to be more then just someone that on the internet. We started to talk again and now that everything was working that I could go there. I had to take that chance to see if she is everything I thought she was and everything that I was feeling was it true? Once I got my car the point I thought it would make it there and back I planned to go out there.
Drove little over 500 miles and 4 different states I see the house. Walk up to the door only thing between us now is a door. No more computer screen and miles away. Knock on the door wait for what seemed like forever and she opens it up. The look on her face was just shock, happiness, and freaking out. For the first time we got to feel each other in our arms after waiting for 3 years I felt me tear up a bit because I finally made it. Was a wonderful time and like normal stuff came up to be a struggle when I was there. The day came that I had to go back home. I held her close looked into her beautiful blue eyes and asked her out again. She said Yes. After giving her and the baby a kiss goodbye the hardest thing I ever did was to walk out that door and drive home.
I look forward to getting her here to be with me. I cant wait to be able to just fall asleep with her by my side. Be a father to her wonderful baby. I do anything for them to make them safe and happy. I may only be 25 and taking a hard road to follow but, Life is not easy and this is someone that means the world to me that I want to start a family with.
I Love You Domonique... I am thankful the internet lead me to finding you.
PREVIOUS STORY NEXT STORY SHARE YOUR STORY
Please consider
making a donation
to
Sunny Skyz
and help our mission to make the world a better place.
Click Here For The Most Popular On Sunny Skyz
LIKE US ON FACEBOOK!