The Real Reason There Are So Many Vietnamese Nail Salons In The United States
May 6, 2015
Tippi Hedren is an American actress, most famous for her role in Alfred Hitchcock's The Birds - but among the Vietnamese American community, she is highly respected as the cornerstone of their economy.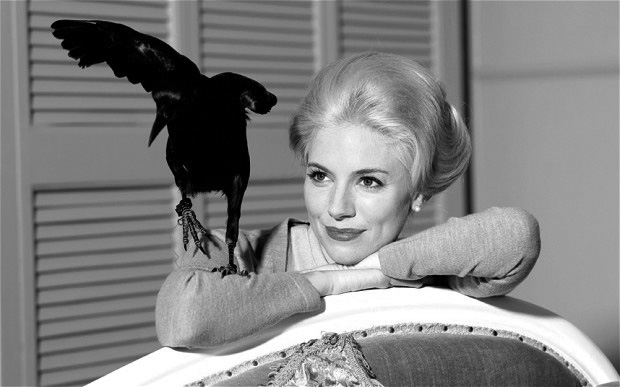 Tippi Hedren / Photo: BB/David Bloomer
Forty years ago, the Hollywood actress traveled to Hope Village, a Vietnamese refugee camp near Sacramento, California, to meet with a group of women who had recently fled the takeover of South Vietnam by Communist leader Ho Chi Minh. Hedren was aware of the difficulties the refugees had faced and had been trying before her visit to think of a skill or trade she could help the women learn so they could support themselves in their adopted country. When she met with the group, she was surprised to find they were enamored with her manicure.
"We were trying to find vocations for them. I brought in seamstresses and typists - any way for them to learn something," she told the BBC. "And they loved my fingernails."
Thuan Le was there for the moment that changed everything.
"A group of us were standing close to her and saw that her nails were so beautiful," Le recalled to TakePart. "We talked to each other and said they looked so pretty. I looked in [Hedren's] eyes and knew she was thinking something. She said, 'Ah, maybe you can learn nails.' And we looked at each other and she said, 'Yes, manicures!'"
Hedren flew in her own beautician and enlisted a local beauty school to teach 20 of the women how to execute the perfect manicure.
"I loved these women so much that I wanted something good to happen for them after losing literally everything," Hedren said. "Some of them lost their entire family and everything they had in Vietnam: their homes, their jobs, their friends. Everything was gone. They lost even their own country."
Today, the nail industry is worth $8 billion, and 80 percent of nail technicians in Southern California are Vietnamese (51 percent across the US). Many of them are direct descendants of the 20 women Hedren met with that fateful day in Sacramento.
Via TakePart.com
Please consider
making a donation
to
Sunny Skyz
and help our mission to make the world a better place.
Click Here For The Most Popular On Sunny Skyz
LIKE US ON FACEBOOK!