He Bought A $23,000 Luxury Suite Plane Ticket. This Is His Trip In Photos
October 2, 2014
Six years ago, Singapore Airlines introduced their Suites Class, the most luxurious class of flying that is commercially available. A roundtrip flight that costs $23,000.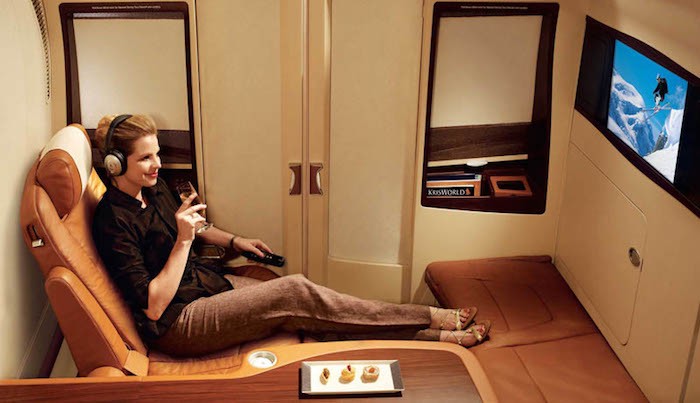 Derek Low
Derek Lowe realized that most of his personal net worth exists in frequent flier miles rather than cash. So in September 2014, after splurging a colossal amount of miles, he booked a Suites Class to New York City. This is his trip in photos.
Via dereklow.co
I arrived at Singapore Changi Airport and proceeded to the Singapore Airlines counters for check-in.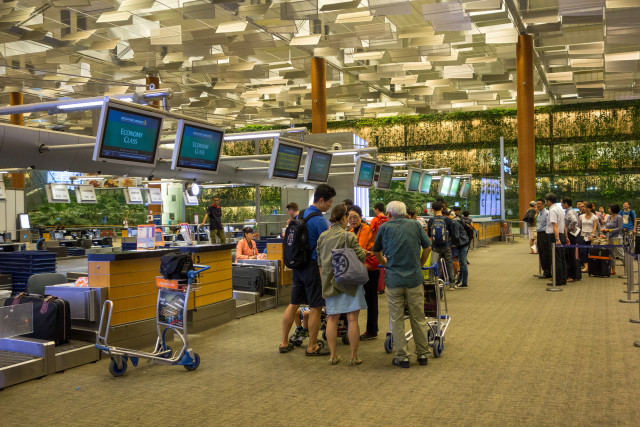 Derek Low
As I joined the line for check-in, I was promptly greeted by a staff.
"Good evening sir, how may I help you?"
A sudden realization hit me and I went "OH NOPE SORRY" and briskly walked away, leaving the lady astonished. I had almost forgotten that Changi had a luxurious check-in lounge specially for first class and suites passengers.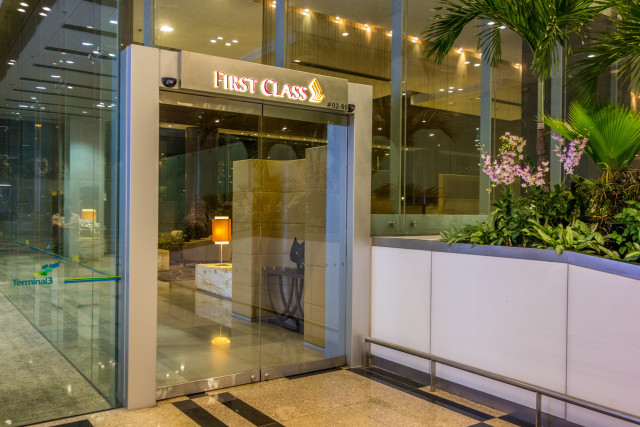 Derek Low
Inside, it looks like a hotel lobby, and there's even a bellhop who carries your luggage.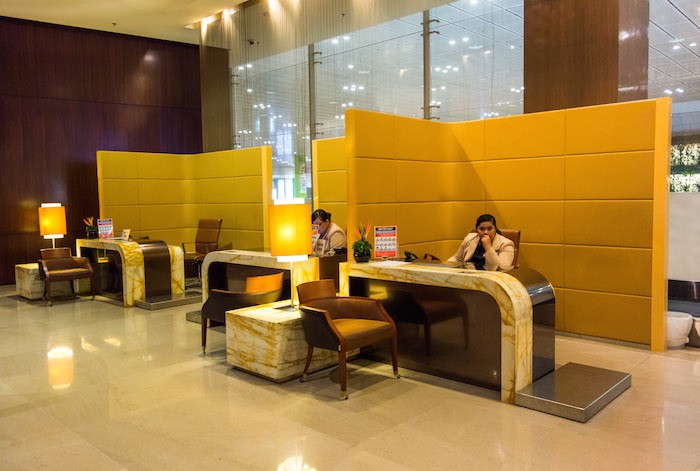 Derek Low
The Golden Ticket.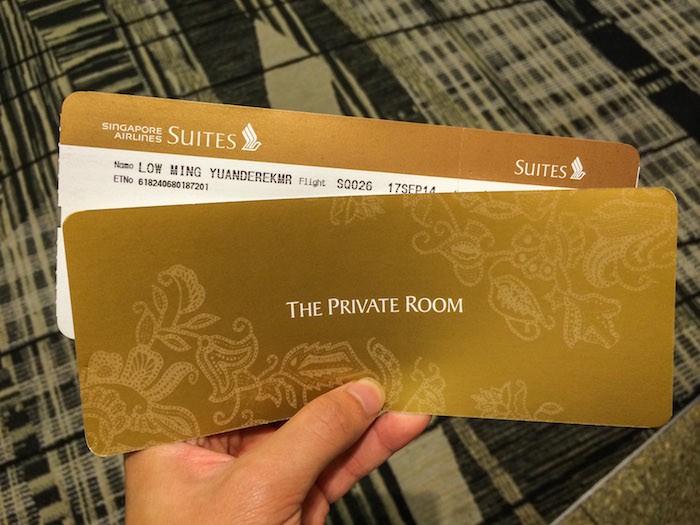 Derek Low
Finally, after ten miles of secret passageways and being escorted by 3000 people, I arrived at The Private Room.
I wasn't hungry but I've heard rave reviews about the dining room.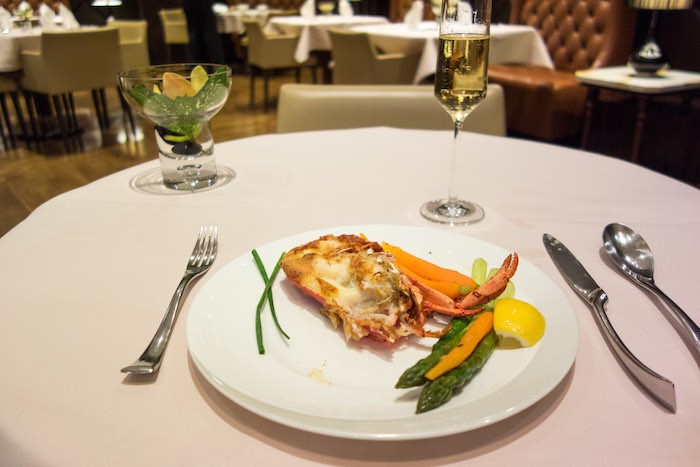 Derek Low
So I sat down and ordered a glass of champagne and had the chicken and mutton satay plate, the baked Boston lobster, and also the US prime beef burger with foie gras, rocket leaf and fried quail egg. Oh, and a mango smoothie too.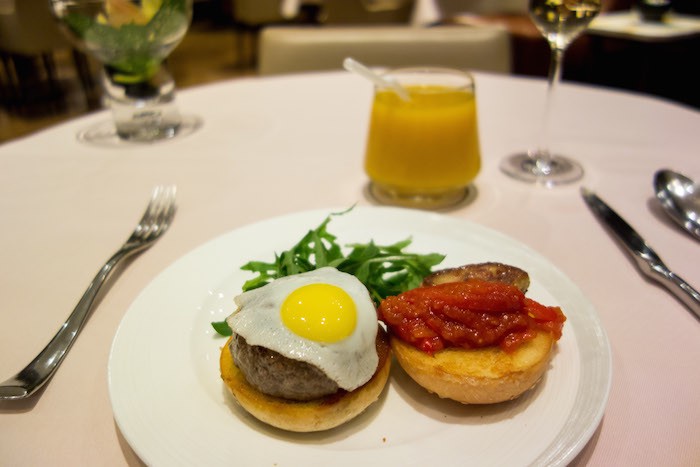 Derek Low
Completely stuffed at this point, I realized it was time for boarding. I was escorted to my suite.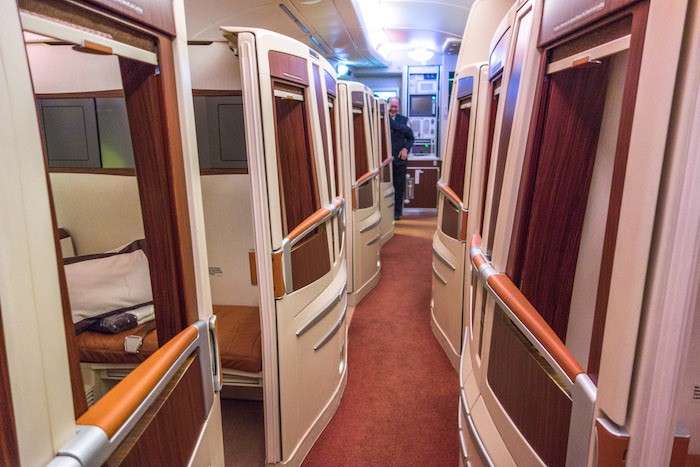 Derek Low
"Would you like a glass of Dom Perignon, sir?" And I replied the only acceptable response to such a question: Yes.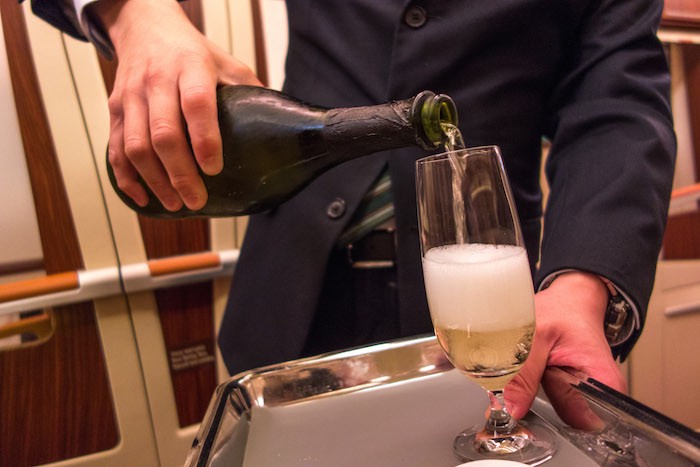 Derek Low
At this point, the crew members came out to personally introduce themselves to me. Among them was Zaf, who was the chief steward of the flight.
I asked him to recommend me a tea, and he quickly brought out a cup of TWG's Paris-Singapore tea. And then he knelt down next to me as I sampled the tea. He told me about the high quality tea leaves. He told me about the hand-sewn cotton teabags. He told me about the fragant cherry blossoms and red fruits infused into the tea. Somewhere in between, he might have mentioned about the history of coffee trade and the East India Company, but I can't be sure.
He says that he has been with the airline for 19 years. Within the past two or three years, he has served Leonardo DiCaprio and Morgan Freeman flying in Suites Class.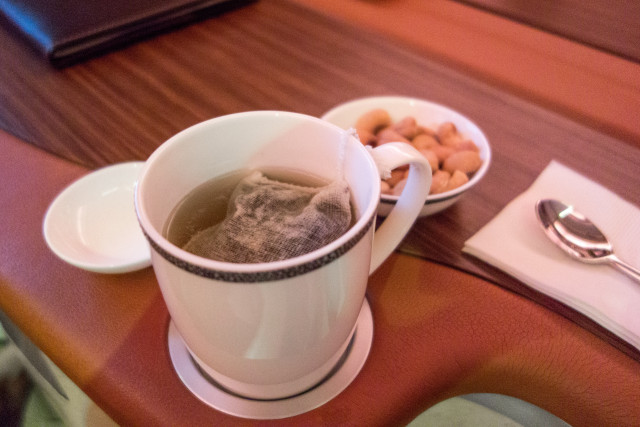 Derek Low
As I settled in, supper service began. For appetizer I had the Malossol Caviar with Lobster-Fennel Salad. And after clearing the plate in three bites, I asked for a second plate.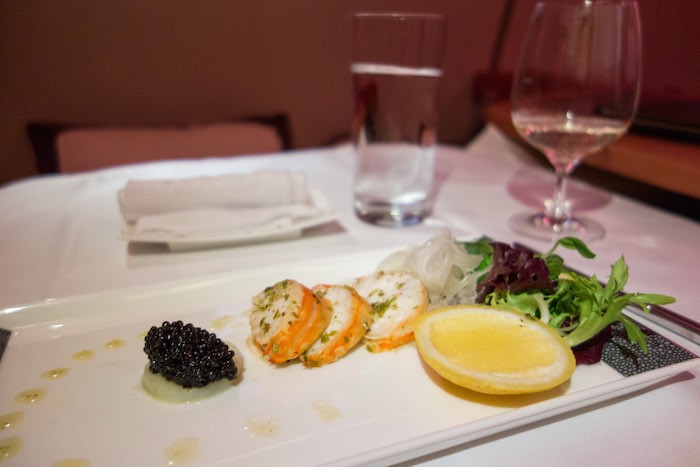 Derek Low
I picked the Fish Noodle Soup for main course and Vanilla Bavarois with raspberry coulis for dessert.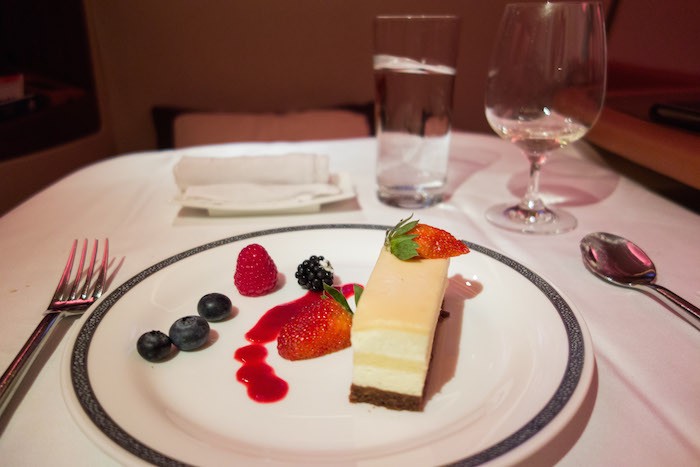 Derek Low
It was getting late. But in the Suites, you don't just lie on a seat that has gone flat. Instead, you step aside while the Singapore Airlines flight attendants transform your Suite into a bedroom, with a plush mattress on top of a full-sized bed.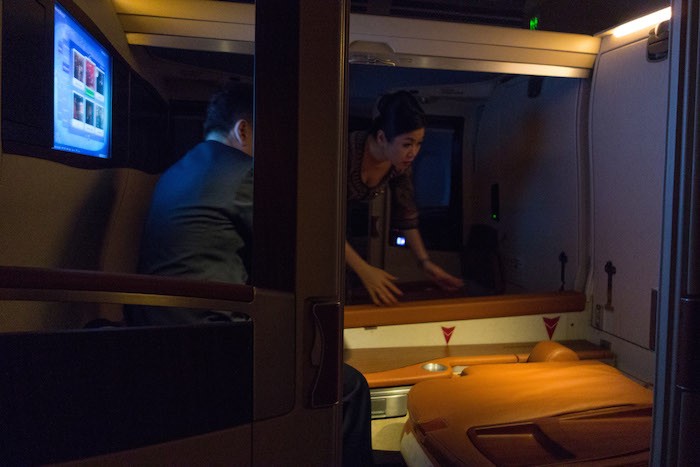 Derek Low
I don't even know how to express this in words.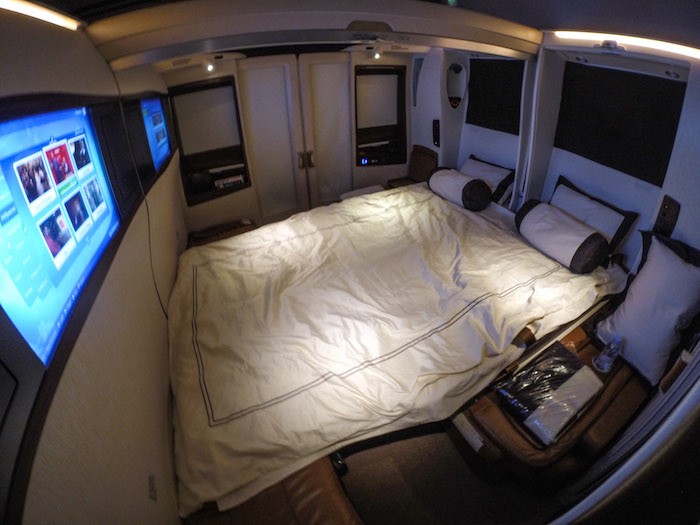 Derek Low
I spent the next hour lounging in all possible positions.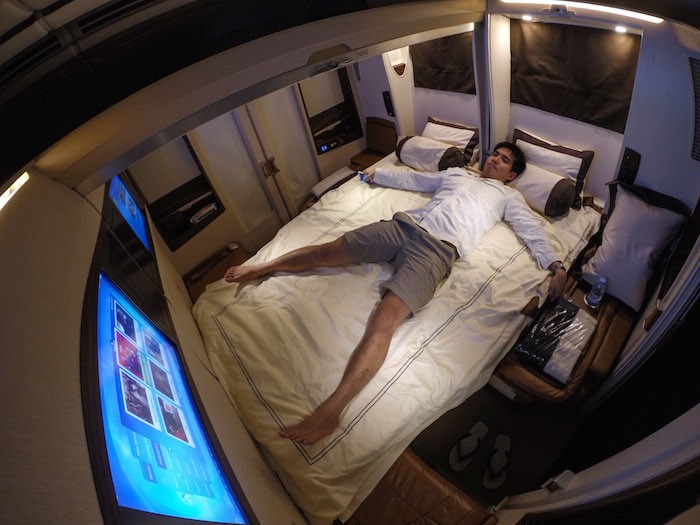 Derek Low
And the bathroom...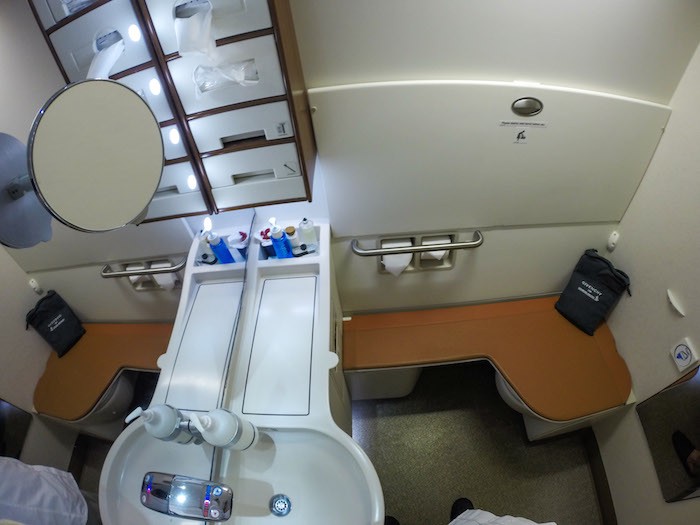 Derek Low
Were you expecting anything less?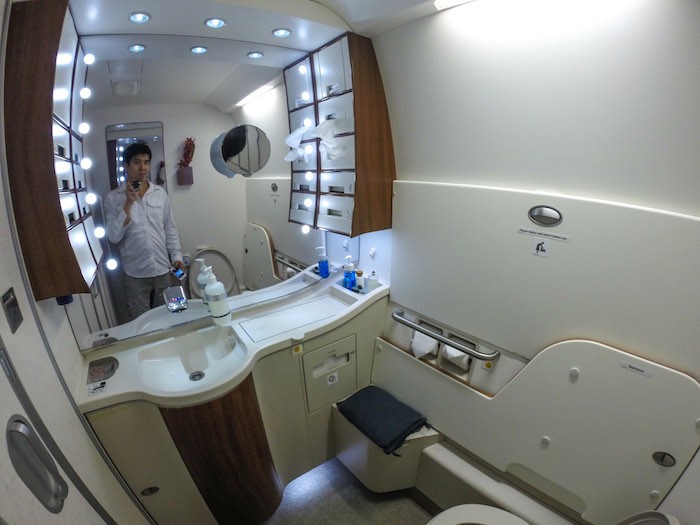 Derek Low
And henceforth, I slept.
We landed at Frankfurt for a two hour layover, and the three of us in Suites Class were escorted to the Lufthansa Senator Lounge which had a spa and hot shower.
Getting back on the plane, a new crew was onboard for the flight to New York. For breakfast, I had the lobster thermidor with buttered asparagus, slow-roasted vine-ripened tomato, and saffron rice.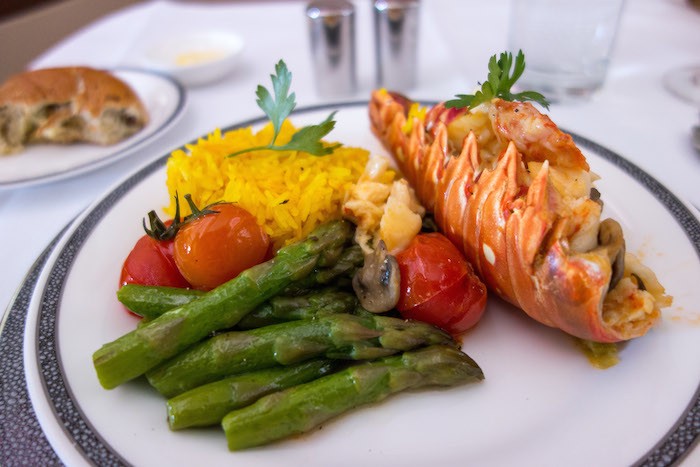 Derek Low
As we finally landed at New York, a huge problem presented itself : I didn't want to leave the plane.
But eventually I got off the plane, because New York's not too bad."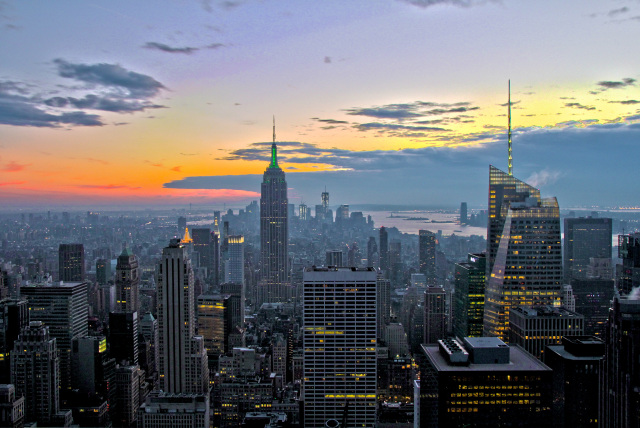 Derek Low
---
This article was originally posted at DerekLow.co. For the full story, please visit his website!
Please consider
making a donation
to
Sunny Skyz
and help our mission to make the world a better place.
Click Here For The Most Popular On Sunny Skyz
LIKE US ON FACEBOOK!