Unlocking Amazon Prime's Global Allure And How To Access It
November 8, 2023
Amazon Prime Video has established itself as a highly popular streaming service worldwide, surpassing Netflix in the US in terms of subscribers last year and closely trailing in the UK. The streaming platform's surge in popularity can be attributed to the success of Amazon Prime, its subscription-based membership. However, with numerous prestigious awards like Oscars and Emmys, Prime Video has created a diverse range of content to cater to all viewers.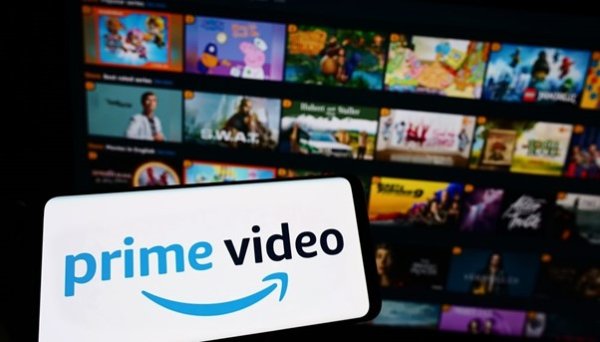 Amazon Prime Regional Restrictions
Each country receives exclusive content from Amazon Prime Video, based on regional broadcasting legislation. For instance, the US version offers different shows and movies compared to the UK. The subscription cost also varies depending on the country. It's important to note that in certain regions like Spain, Canada, France, India, and others, Amazon Prime Video is only available as part of an Amazon Prime subscription. However, in countries like the US or the UK, you can purchase it as a standalone service.
As for accessing Amazon Prime from abroad, everything is not so simple. Although you live in the US (for example), if you are in the UK, then Amazon Prime streaming overseas only contains local content. You won't be able to watch your favorite show if it's not available in your country. However, there is a way to get around these restrictions. All you need is the best VPN for Amazon Prime and connect to your home region. In the same way, you can change your server at home to see the libraries of other countries.
Amazon Prime Global Services
International Amazon Prime membership comes with several perks, but the ultimate gem is undoubtedly Prime Video. With a vast library of 40,000 movies and TV shows available for just $14.99 a month, it's an irresistible treat. However, if we consider it as a standalone service without Prime membership, the price jumps to $8.99 a month, making it slightly less tempting.
Prime Video not only offers an impressive selection, but it also features live sports programming, including NFL, NBA, and WNBA coverage. Additionally, it boasts an ever-expanding collection of original TV shows and movies, such as the critically acclaimed The Marvelous Mrs. Maisel and the highly anticipated The Lord of the Rings: The Rings of Power.
Compared to Netflix's extensive content library, Prime Video's original offerings are still relatively small, but it's steadily growing. It may not have the immediate availability of Hulu, which airs TV shows the day after their initial broadcast, but there's still much to appreciate about Prime Video. Especially if you're a movie enthusiast who can't resist an '80s marathon (let's be honest, who can?), Prime Video has everything you need to satisfy your cravings.
Benefits of Amazon Prime Video
#1 Vast Library
Amazon Prime Video has an extensive array of content, which is one of its biggest advantages. Subscribers can access thousands of movies and TV shows encompassing various genres and languages. Whether you enjoy action-packed blockbusters or thought-provoking documentaries, this platform offers something for everyone.
Furthermore, Amazon Prime Video provides a diverse selection of TV series from around the world. You can indulge in critically acclaimed dramas or lighthearted comedies, binge-watching your favorite shows at your convenience. The platform consistently updates its content library, presenting new releases and popular titles to ensure a constant stream of fresh entertainment.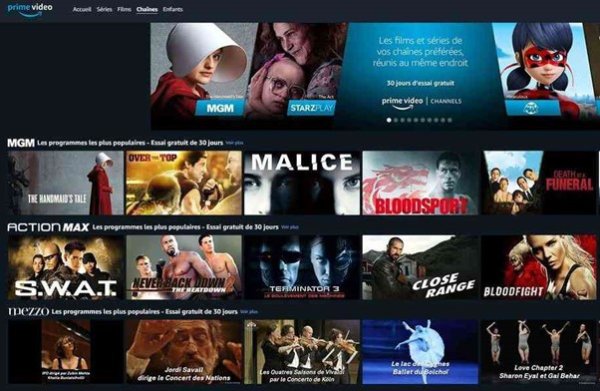 #2 Original Content
Amazon Prime Video has gained recognition not just for its extensive collection of licensed movies and TV shows but also for its original content. The platform heavily invests in producing exclusive high-quality series and films for its subscribers. Shows like "The Marvelous Mrs. Maisel," "The Boys," and "Fleabag" have received critical acclaim and earned numerous awards.
#3 Additional Prime Perks
The Amazon Prime subscription includes a range of benefits, with Amazon Prime Video being just one of them. Subscribers can enjoy free two-day shipping on eligible products, exclusive deals during Amazon's annual Prime Day event, unlimited photo storage, and access to millions of songs through Amazon Music.
#4 Convenience
Users can enjoy the convenience and accessibility of Amazon Prime Video on various devices. You can download the Amazon Prime Video app from the App Store or Google Play to watch on smartphones and tablets. Moreover, you can access Prime Video on smart TVs, streaming devices like Roku, Apple TV, and Chromecast, and even gaming consoles like Xbox and PlayStation.
This extensive device compatibility enables you to effortlessly watch your favorite shows and movies, whether you're at home or on the go. For instance, you can begin watching a show on your smart TV, pause it, and continue from where you left off on your smartphone while commuting or waiting in line. Additionally, Amazon Prime Video synchronizes your viewing progress across devices, allowing you to pick up right where you left off on any device.
Conclusion
Amazon Prime does offer a lot of benefits, but a lot depends on your location. This applies to both the list of available services, the Prime Video library, and the cost of a subscription. However, if you want to control these features, simply install a VPN and switch to other servers. This will allow you to save money and unlock more videos.
Please consider
making a donation
to
Sunny Skyz
and help our mission to make the world a better place.