18-Year-Old Nature Videographer Captures The Incredible Underworld Of The Everglades
September 29, 2023
An 18-year-old nature videographer is gaining widespread acclaim for his remarkable footage, revealing the enchanting and often overlooked wonders of the Everglades, one of Florida's most precious natural treasures.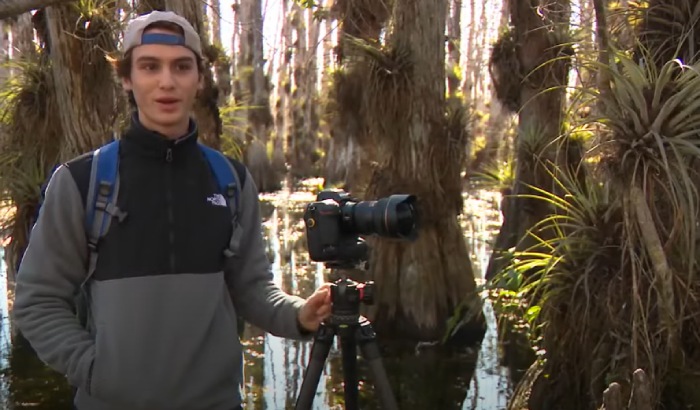 Luca Martinez / Credit: WPLG Local 10
Luca Martinez, a high school photographer with a profound love for the outdoors, embarked on a mission to document the fascinating and mysterious world that lies beneath the surface of the Everglades.
His dedication paid off when he started sharing his videos on social media platforms. Audiences around the world were captivated by the stunning scenes he captured.
"I posted a video here of this underwater world, the clear water, all these aquatic plants, and now I hit 12,000,000 views. And people couldn't believe that this was the Everglades. People were saying that it wasn't the Everglades, that I'm lying," he said.
Luca's work has not only garnered millions of views but has also sparked a renewed interest in preserving the fragile ecosystem of the Everglades.
"Beyond the beautiful facade, beyond all of this beauty, beyond my beautiful videos lies the reality that this place has been giving me life is dying," he told Local 10 News.
With his videos, Martinez is loudly sounding the alarm.
"I hope that my videos get people to care," he said. "Get people to see that this place is so much more than a swamp. It's a place that we rely on, you know? What's this place worth to you? What's the biodiversity worth? Even more than that, what's your drinking water worth to you as a Floridian? And you know that that's why I do it."
Please consider
making a donation
to
Sunny Skyz
and help our mission to make the world a better place.