Effective Study Habits For Academic Success
July 29, 2023
Organization in college is a critical factor to academic excellence, and developing good study habits is one of the many ways to achieve organization. Once you are organized, you will be more settled in handling your studies and other co-curricular activities. Getting into a routine helps you advance your study habits since you will set time for everything, including sleeping. Once you are disciplined, working around a schedule will be much easier. Sometimes students need better planning throughout the semester.
So here are some of the best study habits you can adopt to maximize the time set out for your studies.
Find a Specific Study Spot
Identify a spot in your room or school that you will use for studying. The primary significance of finding a study spot is that you will always relate the place to studying whenever you are there, making it easier to focus. With maximum concentration, you can complete your assignments on time without help from an essay writing service. When finding your study location, ensure it is free from distraction and can accommodate you for a more extended period for stability. Switching learning positions may take you time to adjust.
Eliminate Distractions
There are a lot of distractions around us, from friends to screens. Once you allocate time for your studies, block out all the noise by moving away from your friends, keeping your phone away or in silent mode, and switching off your television. It will be easier to focus when studying in a silent environment. Some students read better with smooth music on; however, if you find yourself focusing more on the song lyrics, then it might count as a distraction. If you must conduct online research, use your computer since several distractions come with phone use, from reply messages to answering calls.
Find a Study Group
Studying as a group is sometimes more effective than studying alone. Your study buddies will help you become more accountable and focused. You can also create healthy competition within the group where the best performer is rewarded. Studying as a group is also more enjoyable, and you can understand some problematic concepts better since peers always have an easier way of explaining things to each other. Additionally, when studying as a group, you are more likely to cover a larger area of your materials compared to when you study alone.
Take Exam Trials
There are several tests available online that you can use to rate your comprehension of certain concepts. Taking such tests helps you identify your weak and strong points, and you can make the necessary adjustments. Sitting for tests also helps you jog your memory since you'll have to retrieve information read from your memory. You will also be more confident about your knowledge, primarily if you perform well, thus reducing anxieties during your regular exams. Aside from taking online tests, you can also take practice exams using these methods:
Set for yourself questions along the area you have studied.
Design flash cards.
Have a friend ask you questions about what you have studied.
Write Down Short Notes When Studying
Several skills can help you maximize your study time, and one of them is taking down short notes. Note-writing enables you to understand better and remember what you have read. You will also maintain your focus and engagement throughout the study period. Moreover, taking down notes means you do not have to go through bulky reading material again; instead, you will only have to go through the brief notes, which enhances better understanding. It is also much easier to locate information in case you need it.
Recognize Your Efforts
Appreciating and motivating oneself always stays in style. It would be best if you were your number-one cheerleader. Therefore, reward yourself for every achievement, regardless of how little it is. Once you achieve the goals that you have set for yourself, ensure you give yourself a pat on the back. A reward can be as simple as dining in a restaurant you have always wanted or buying yourself a pair of shoes. Such rewards keep you going, and you will look forward to achieving your goals more.
Set Objectives
Objectives give you a solid internal structure of operation. Your objectives should be realistic and challenging enough to keep you on your toes. Setting aims gives you a clear framework on how to go about your studies. With such a structure, you will study more without feeling strained or demotivated. Additionally, goals make it possible for self-evaluation – you will have a comparison scale of your achievements against what you were aiming for.
Find Time to Relax
Studying without a break is usually counterintuitive, and you may fail to achieve your objectives. So you need to take short breaks between your studies. Taking a break helps you avoid burnout which can affect your productivity. However, it would be best to be careful when relaxing between studies. For example, taking a break to browse social media sites can affect your performance as it can easily lead you astray from studying. Some of the best activities to do during your break include:
Strolling
Meditation
Snacking
Stretching
Having a small chat with a friend
Organizing your study table
Sleep and Maintain a Healthy Diet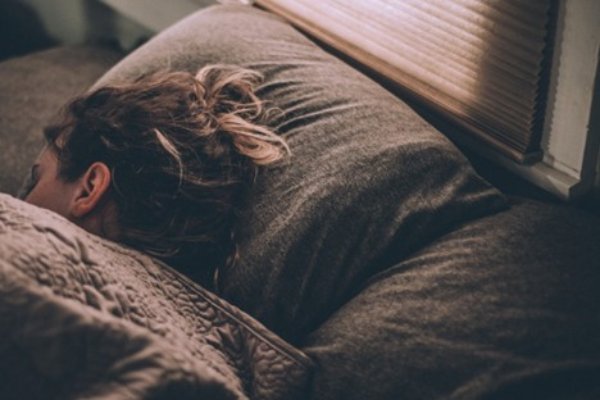 Sleeping and maintaining a healthy diet can help boost your energy and get you mentally fit to handle your studies. Stress can affect your productivity, and you may not make the most of your study time. Getting adequate sleep is something most students struggle with. To solve such challenges, get into a suitable routine and ensure you get up to eight hours of sleep. It will also help you maintain perfect mental health, significantly contributing to academic excellence. Therefore, despite the overwhelming school pressures, ensure you sleep well, find time to relax, and eat well.
Summing Up
Developing good study habits is a gradual process that you should remain optimistic about. It also starts with identifying good practices like those mentioned above and working towards cultivating them. Good study habits will help you achieve academic excellence with little effort. Being consistent is even better since you will become a more disciplined and focused student. Some of these habits are inherent, while some can be adapted through practice. For the effectiveness of these habits, you have to be more gracious to yourself by giving yourself time to learn and adapt them to your practices.
Please consider
making a donation
to
Sunny Skyz
and help our mission to make the world a better place.