A Man Doing Renovations In An Old Home Finds A Hidden Note Left In 1975
July 3, 2023
A carpenter working on a renovation project in an old home stumbled upon a hidden note that had been tucked away for nearly half a century.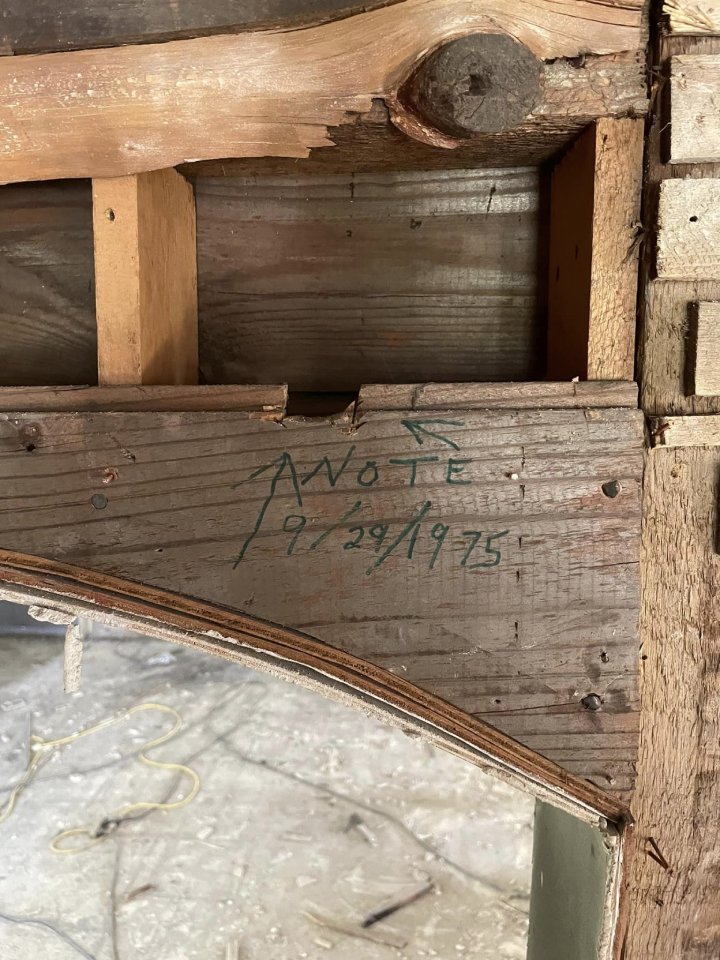 Credit: Dakota Mohn / @dakota.mohn.9
The unexpected discovery occurred in May when Dakota Mohn, a carpenter, was assigned to restore a house built in 1872.
"I have found a lot of cool thing in my career as a carpenter but this one tops it off," Mohn said.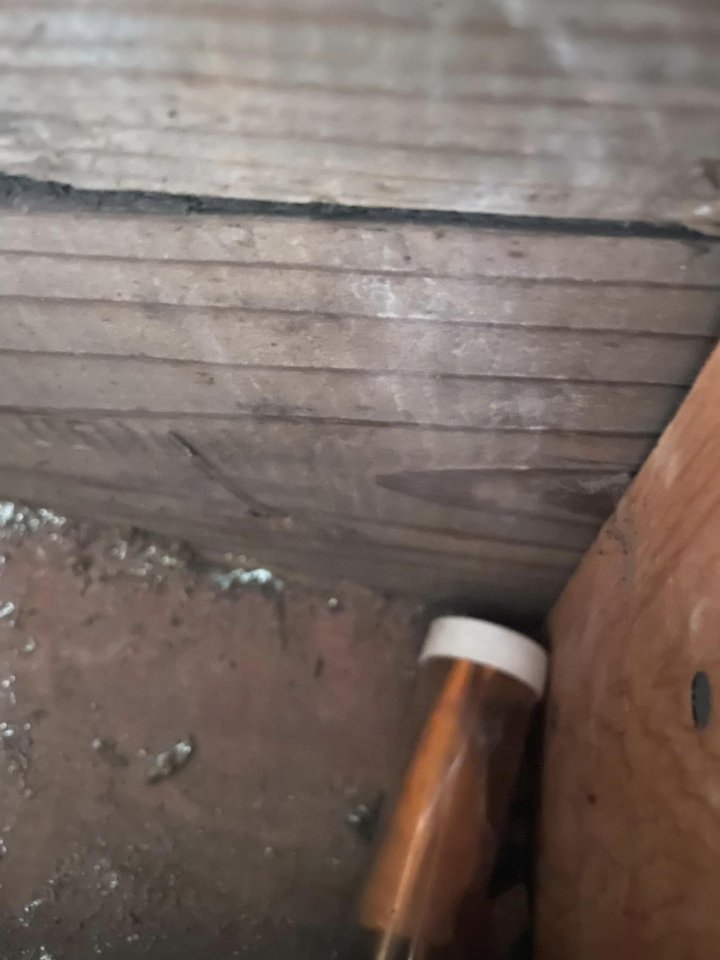 Credit: Dakota Mohn / @dakota.mohn.9
Mohn said when he pulled apart the living room wall, the framework had a message scrawled on it: "Note 9/29/1975" and arrows pointing to a notch in the wood.
Behind that notch was a compartment as a resting place for a small bottle holding a two-page hand-written note, penned by 14-year-old Stephanie Herron.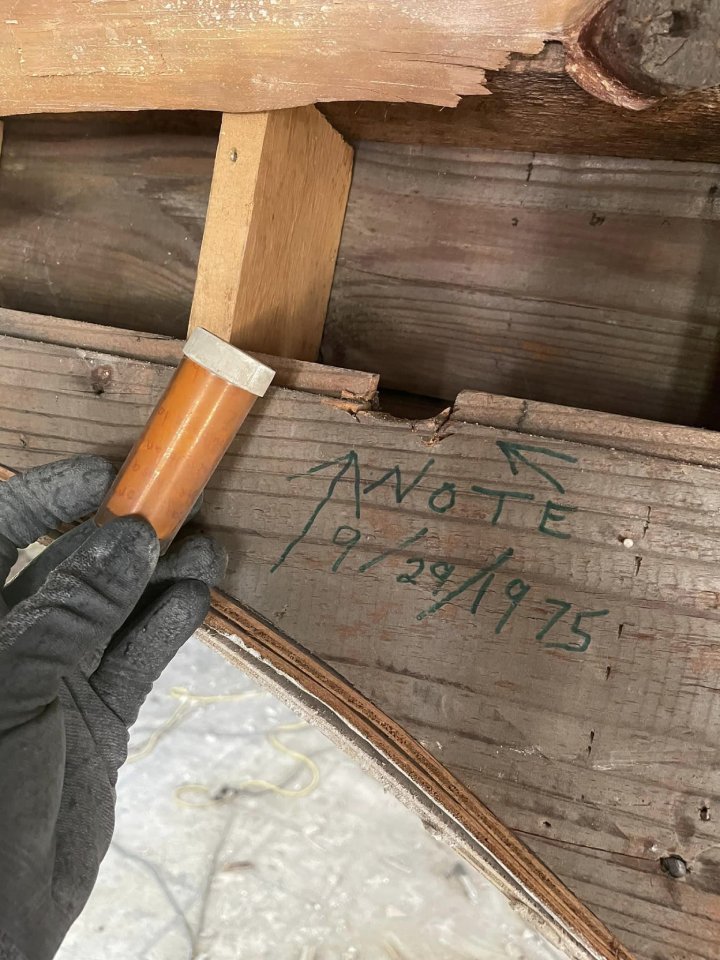 Credit: Dakota Mohn / @dakota.mohn.9
"It was like this 14-year-old girl was standing there talking to us, took us back almost half a century right there," Mohn told the Journal Star.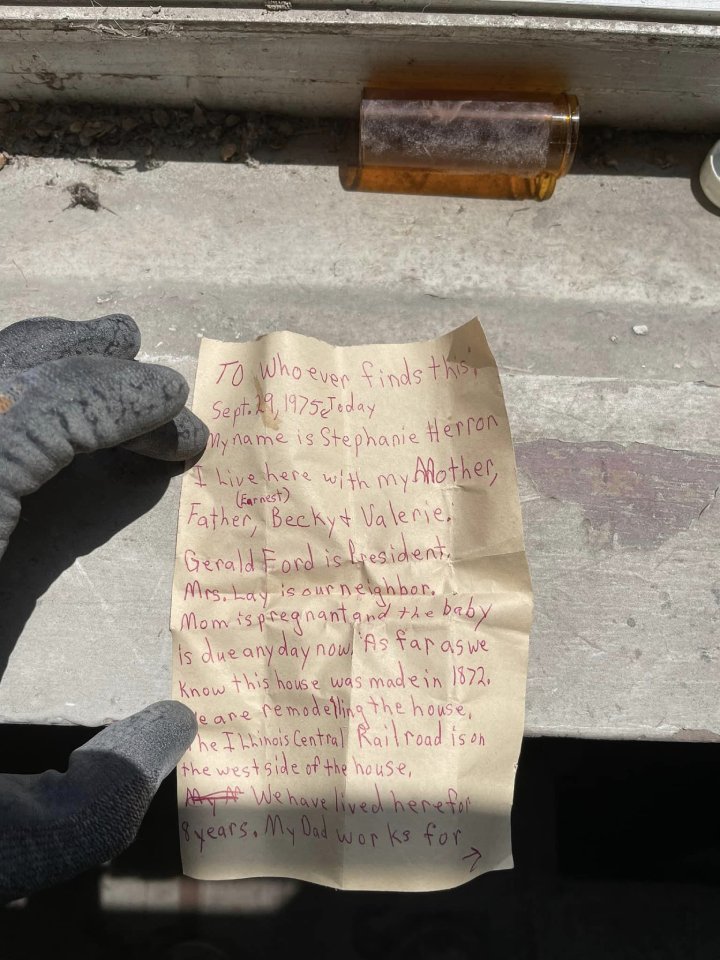 Credit: Dakota Mohn / @dakota.mohn.9
The note reads:
To whoever finds this:
Today is Sept. 29, 1975. My name is Stephanie Herron. I live here with my mother, father (Earnest), Becky and Valerie.
Gerald Ford is president. Mrs. Lay is our neighbor. Mom is pregnant and the baby is due any day now. As far as we know, this house was made in 1872. We are remodeling the house.
The Illinois Central Railroad is on the west side of the house. We have lived here for 8 years.
My dad works the Chicago Northwestern Railroad. Green Valley has about 650 people. I am 14, Val is 16 and Becky is 12.
I hope you have lots of happiness in this house.
Steph
PS: My mother's name is Rose Herron. She is a registered nurse. She works at Hopedale Nursing home. She was born in Nebraska.
She is a very good mother.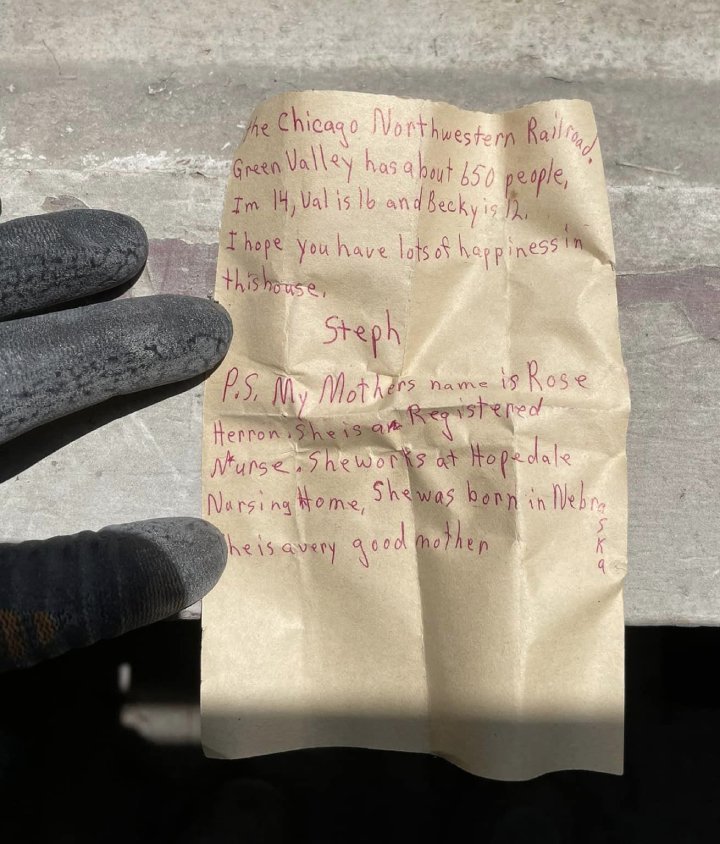 Credit: Dakota Mohn / @dakota.mohn.9
The story gets better.
Mohn shared the photos to Facebook and the post eventually reached Stephanie, who is now Stephanie Poit.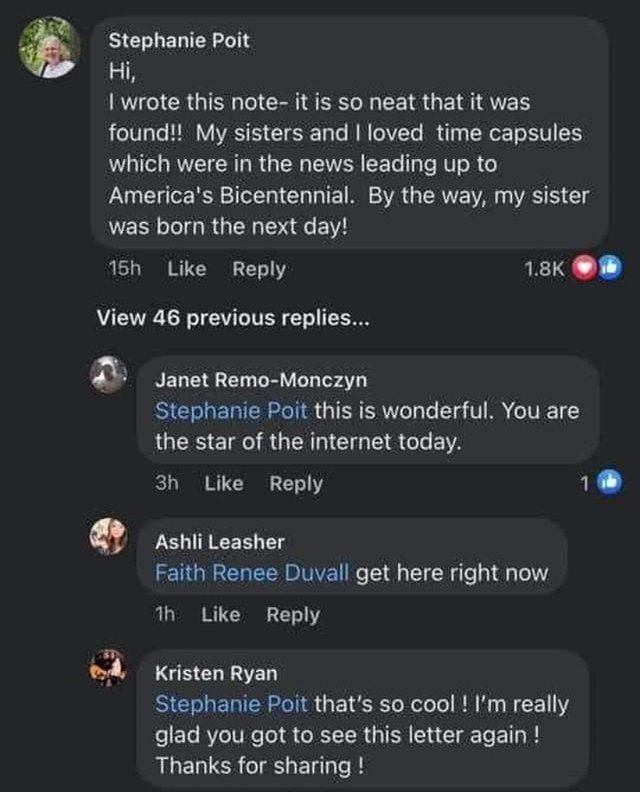 Credit: Dakota Mohn / @dakota.mohn.9
Stephanie is 61, and she's lived most of her life in New York.
She's married and with five kids.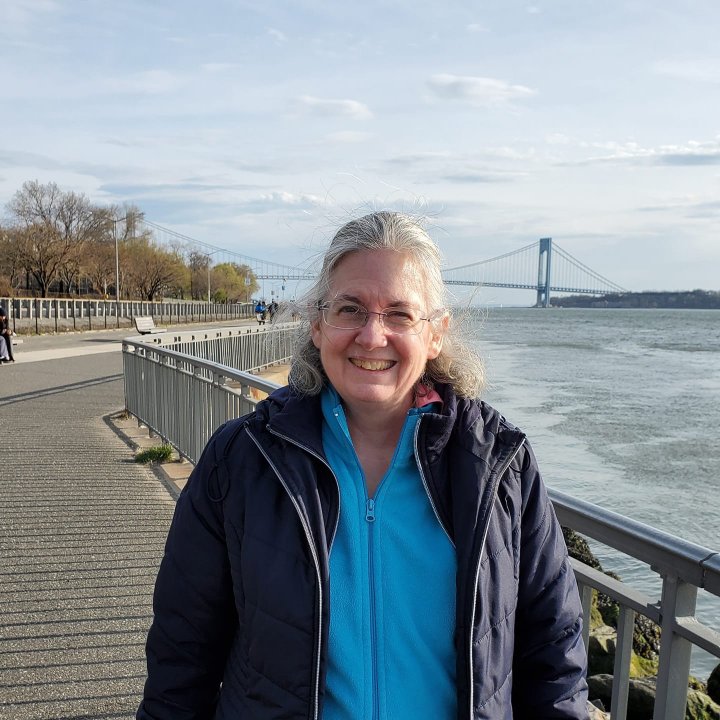 Credit: Stephanie Poit / Facebook
"I was shocked, absolutely shocked, when I heard about the note," she told the Journal Star. "Honestly, I forgot all about it. Life goes on, years go by … I can't believe how much this has struck people. I've gotten notes from people who remember me as a kid growing up in Green Valley. It was a good place to grow up.
"And I'm getting notes from people I don't know, teachers a lot of them, who are inspired to have their students do the same thing now. Hey, I guess I'm a Facebook sensation. The whole thing is amazing."
Please consider
making a donation
to
Sunny Skyz
and help our mission to make the world a better place.