2 Dolls Mysteriously Moved Into This Man's Mailbox
May 3, 2023
A homeowner in Michigan is puzzled by the mystery of two dolls that moved into his mailbox one day.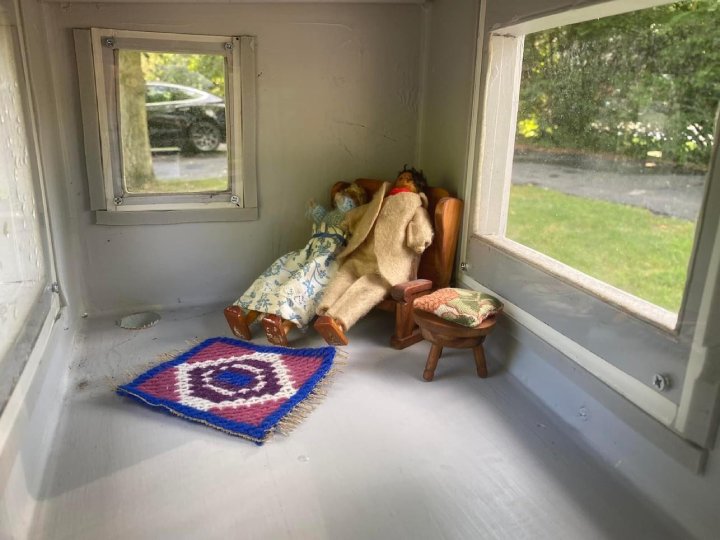 Credit: Don Powell
Don Powell said the two dolls arrived in his mailbox last summer with a note that read: "We've decided to live here. Mary and Shelley."
He asked his neighbors if anyone else had found dolls in their mailbox but no one had.
It's important to note that Powell has a custom mailbox that looks similar to his actual home. So, he could see why a doll family might want to move in.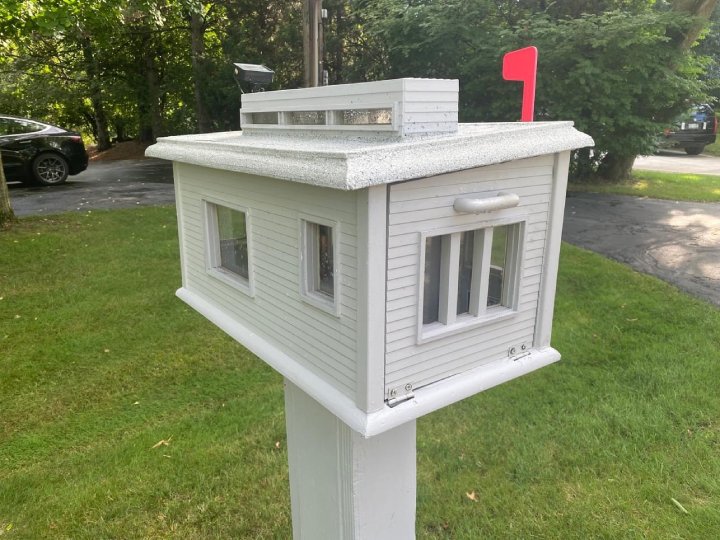 Credit: Don Powell
"His first thought was to evict the couple and their belongings into the garbage can. But then, struck by a change of heart, he pushed the couple and their belongings to the back of the mailbox and went about his business," Laura Colvin of Hometown Life reported.
But this was just the beginning.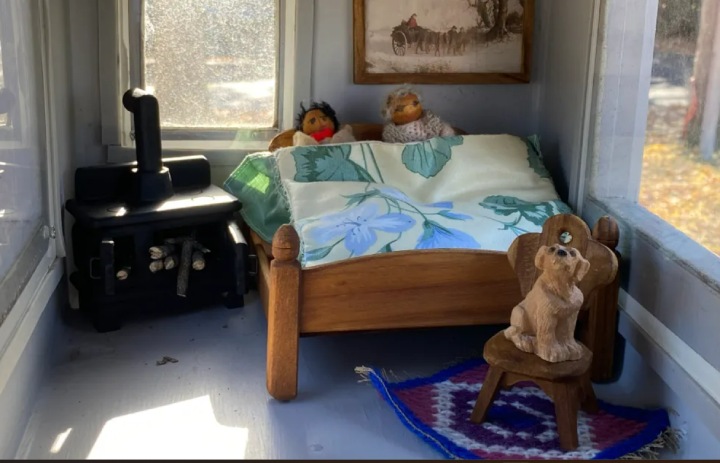 Photo: Don Powell
Soon after, someone dropped off a dog for the doll couple living in the mailbox.
Over time more furniture started to appear inside the mailbox including a rug, art, and a bed.
During Halloween season, someone swapped the original dolls for two miniature skeletons.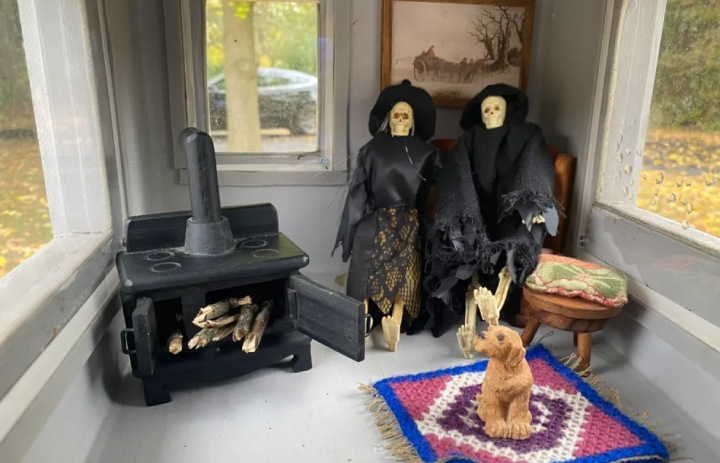 Photo: Don Powell
Shelley and Mary were back by the time Christmas rolled around with wrapped presents by their side and a little Christmas tree.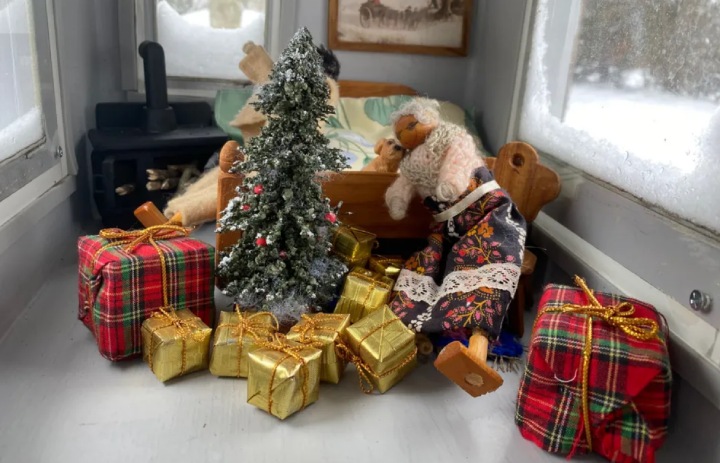 Photo: Don Powell
After a while, Powell took to social media to see whether anyone would fess up and admit they put the dolls in his mailbox, or if they knew who did.
But no one came forward.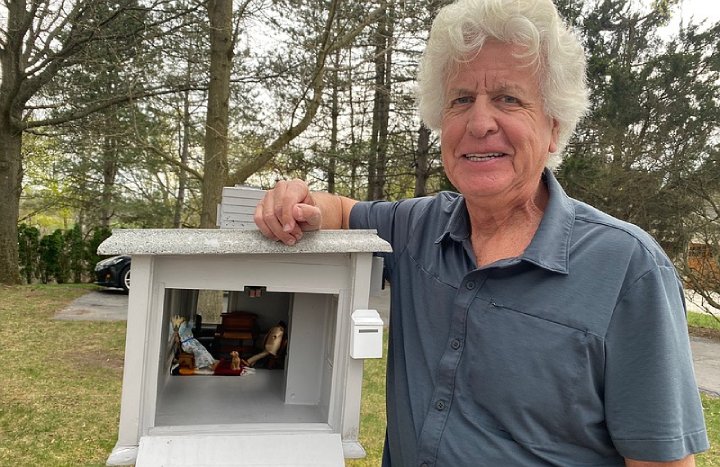 Credit: Don Powell
"The response (on Nextdoor) was just incredible," he told Hometown Life. "People were saying, 'This is so much fun to read, I was ready to get off of Nextdoor, but this makes me want to stay'."
One day a second mystery note appeared, explaining how Mary and Shelley formerly lived in a two-story Dutch-style doll house, but had decided Powell's mailbox house was more accommodating.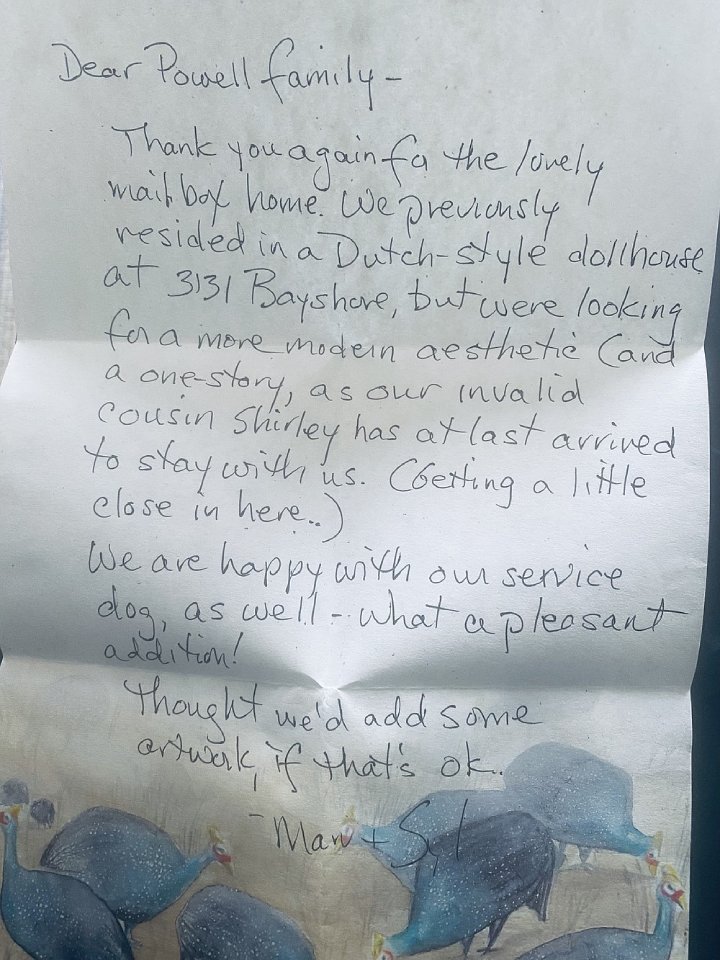 Credit: Don Powell
It's been almost a year now since the dolls arrived and Powell still has no idea who is behind it.
"I'm kind of enjoying the mystery," he said. "I look forward to new things being added to the mailbox."
Powell said although the dolls have found a home inside his mailbox, it doesn't disrupt his mailman from delivering his letters.
Please consider
making a donation
to
Sunny Skyz
and help our mission to make the world a better place.
Click Here For The Most Popular On Sunny Skyz
LIKE US ON FACEBOOK!