Madison Held A Contest To Name Their Snowplow Equipment And We Can't Stop Laughing
February 24, 2023
The city of Madison, Wisconsin, held a public vote for the names of their snowplow equipment.
On Thursday the city announced the results.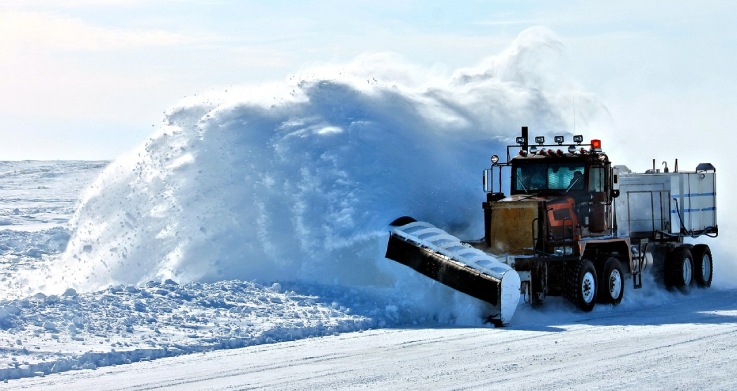 Citizens voted on the name of four different machines: a quad axle brine truck, a trackless bike path plow, a dual wing plow truck, and a loader with plow and wing.
"The turnout was fantastic!" a spokesperson for the City of Madison said in a statement. "We received well over 3,000 votes for each of the four pieces of equipment. We'd like to thank Wisconsin Salt Wise for hosting this election for us. And thank you one and all for participating in this election, from submitting names to voting."
Here are the results:
Quad Axle Brine Truck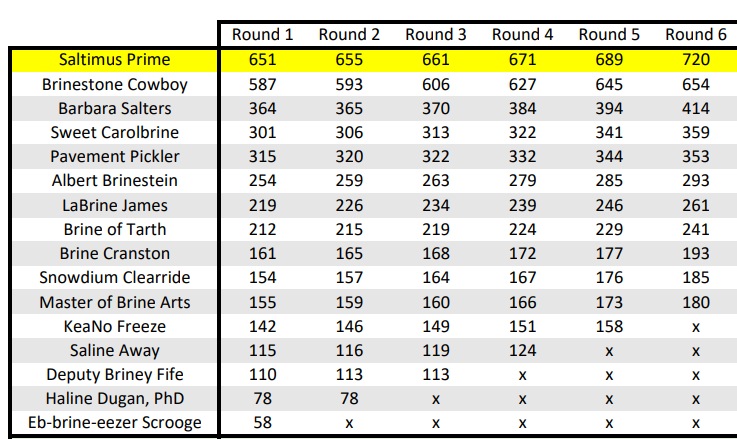 Winner: "Saltimus Prime" with a total of 1,630 votes.
"While Saltimus is more than meets the eye, there's no disguising the positive effect the saltwater brine treatment can have when it rolls out to treat the roads prior to snowstorms."
MT7 Trackless Bike Path Plow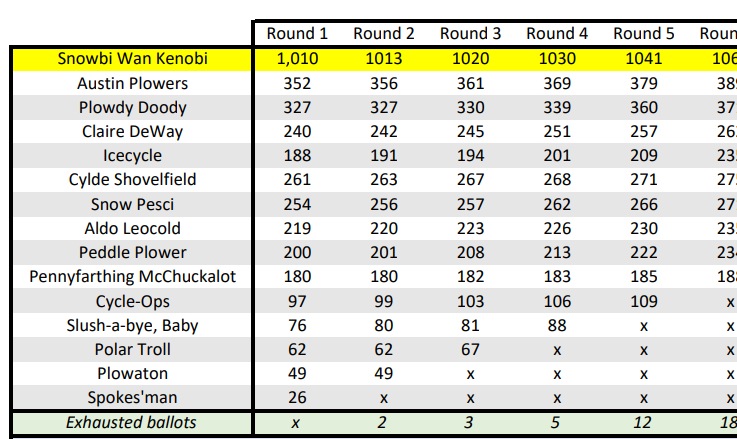 Winner: "Snowbi Wan Kenobi" with a total of 1,910 votes.
"From a certain point of view, Snowbi Wan is an elegant plow vehicle for our bicycling age. May the Force be with Snowbi Wan, always."
Dual Wing Plow Truck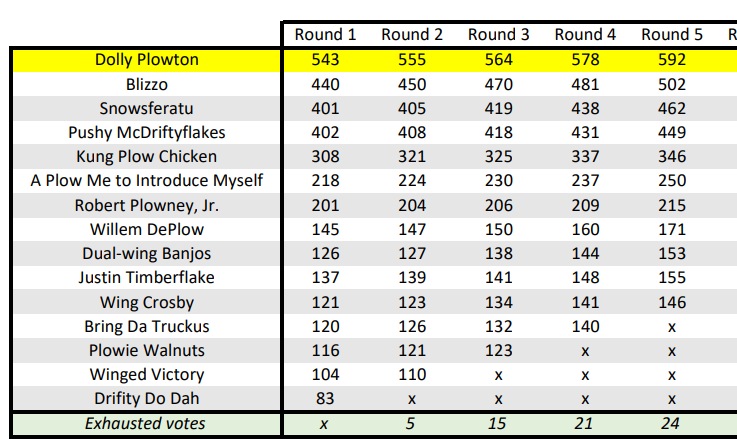 Winner: "Dolly Plowton" with a total of 1,435 votes.
"Dolly is the best little plow truck in Madison, working much longer hours than just 9 to 5. It is known for creating the wintry favorites 'I Will Always Plow You (In)' and 'Snowlene' during the same overnight shift."
Loader with Plow and Wing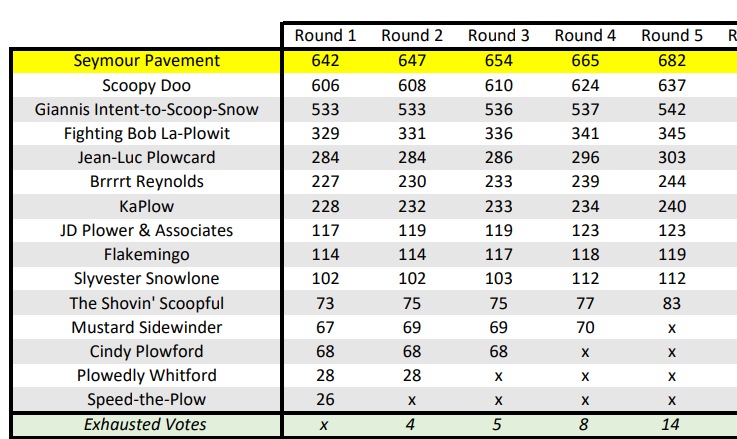 Winner: "Seymour Pavement" with a total of 1,460 votes.
"Seymour sounds more like a name for a dentist than a plow truck, which made this was a close race to the end. But voters kept feeding ballots to him and then, suddenly, Seymour won!"
Last year the city of Madison held a contest to name its trash and recycling compactors. The electric trash compactor was named "Rosie the Rubbisher" and the recycling compactor was named "Stone Cold Squeeze Often".
Please consider
making a donation
to
Sunny Skyz
and help our mission to make the world a better place.
Click Here For The Most Popular On Sunny Skyz
LIKE US ON FACEBOOK!