Why Many Women Admire Romeo And Juliet Since Their School Years
December 29, 2022
Romeo and Juliet were brought up in families that could not interact. The power of love brought them together, but family differences kept them separate. Their love was so strong that they could not afford to stay apart. Their love ended in tragedy after they killed themselves.
The theme of love resonates perfectly with the experiences of the modern woman. The play is evergreen, and the main characters are admired by many women years after school.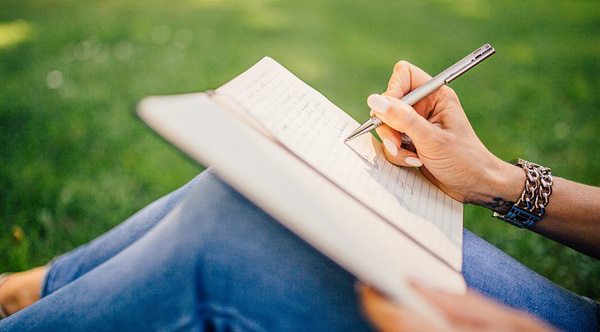 Why women adore the story of Romeo and Juliet
The story of Romeo and Juliet is still important in modern society. Its theme of love and tragedy is what people love to read. The story has been used in education for many years. Teachers have assigned many Romeo and Juliet essays to students. A student can find a long list of Romeo and Juliet essays for college students on GradesFixer. They are free essay examples written by experienced literature writers. Every new essay written reveals a new fact about the 400-year-old story.
It is not surprising that women adore the story of Romeo and Juliet. Its many themes include:
Love
Rivalry
Friendship
Destiny
Fate
Parenting
Many of the stories today are love themed. It is one of the most entertaining themes preferred by audiences. Expert writers have written many essay examples about love and betrayal. The protagonists know nothing about each other when they first meet. Yet Romeo cunningly chooses the words he loved Juliet to hear.
Juliet is alert and can criticize Romeo when his decisions are wrong. This is the kind of relationship every woman would love to be in. The protagonists' commitment to love is unswayed. It doesn't count that they are from rival families. They cannot be separated even in death.
Romeo and Juliet compared to modern women
Just like in the past, the need for love and respect is relevant to the modern woman. Juliet lived in a patriarchal society that had little regard for women. They expected women to be housekeepers and raise children. Romeo and Juliet were willing to go against all odds and break traditions. They argued with their parents and went against religion for the sake of destiny.
The modern woman has many dating options, unlike four centuries ago. She can date online and create strong relationships with people they have never met. Distance is a non-issue because she can make calls any time she desires. She has the option to write an email, chat, or connect on social media. In the 1600s, girls got into arranged marriages while still teenagers. To the modern woman, that is the age she is in high school. She is busy with homework, essays, research papers, and studies. The thought of getting married is far from her.
For the sake of love, the modern woman is ready to rebel against her parents. Romeo and Juliet were in the same situation 400 years ago. Their love opened the gates of hatred, jealousy, and betrayal. In the end, two conflicting families resolved their differences. The strong bond of love that Juliet resolutely sought resounds boldly today.
When she makes up her mind, the modern woman will go to any heights for the sake of love. This desire for love is seen from the time she is a student. It was normal in the past for a man to choose a younger woman and love her. The modern woman is different, and age is no longer an issue. The differences in social class, race, color, and nationality remain a big challenge to date.
Why Juliet is a much stronger character than Romeo
It is fair to say that Juliet is stronger compared to Romeo. She displays a higher sense of maturity than her age. In the balcony scene, she is seen taking greater control of the relationship. On the outside, she is quiet and obedient. On the inside, she is strong, brave, intelligent, and independent. She is willing to take a potion and sleep to escape an arranged marriage. Romeo kills an innocent man and then takes poison to die a painless death.
Juliet's death was not painless. She has been asleep for 42 hours and then stabs herself to die slowly. She experiences more pain than Romeo, which shows her inner strength. The fact that she disobeyed her parent's marriage proposal is a sign of strength. She knew she would suffer humiliation and would be the talk of the village. In act 2 Scene 2, she is ready to deny her family for the sake of Romeo. She says, "deny your father and refuse your name…" she no longer wants to be a Capulet. No weak woman can utter such words being aware of their repercussions.
Conclusion
The play Romeo and Juliet shows how complex human emotions can be. Love brought the protagonists together, yet they were tied to the same fate. Each character reveals their side of strengths and weaknesses. Juliet's character comes out stronger than Romeo's. She is willing to forsake her family for the sake of love. She refuses an arranged marriage and chooses rather to die to be with her true love.
Please consider
making a donation
to
Sunny Skyz
and help our mission to make the world a better place.
Click Here For The Most Popular On Sunny Skyz
LIKE US ON FACEBOOK!