How This 'Pirate Kitty' Brought Joy To An Entire Neighborhood
January 14, 2022
A three-year-old ginger cat dubbed "Pirate Kitty" has brought joy to a Brisbane neighborhood by gifting homeowners stolen toys.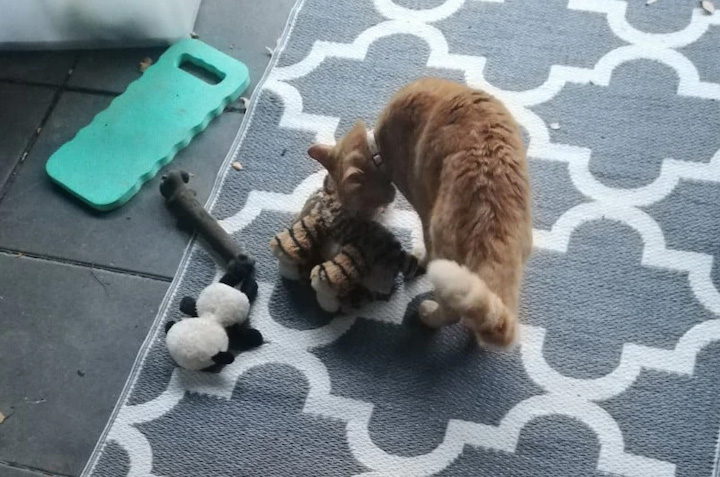 Credit: Kay McCall
Last March, Kay McCall and her husband were moving into their Ferny Hills home when a cat popped over the fence for a pat and quickly became a daily visitor.
One day the McCalls noticed a few toys in the backyard. Then another, and another.
"Most days the presents kept coming, and some days there was just one, and some days there was quite a few, and some days there were none," Kay told ABC News.
For months, the McCalls enjoyed waking up each morning to discover what the cat had brought them.
After accumulating an entire table full of gifts, Kay posted photos of the cat's haul to a local community Facebook group.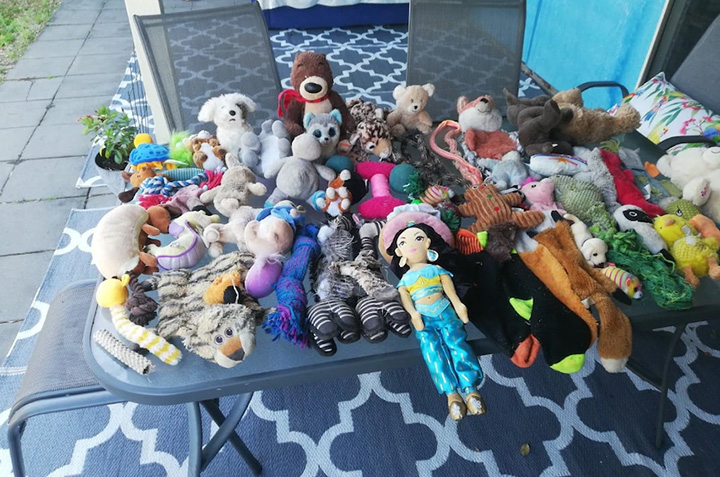 Credit: Kay McCall
As it turned out, the McCalls were not the only home visited by the Pirate Kitty. Dozens of residents commented that he had brought them toys, too.
"Everyone fell in love with him on the spot, and he sort of became … a community icon," Kay said. "There was actually a sense that he was the community's pirate cat."
Eventually, she managed to track down the cat's owners and established it had a loving home. However, just before Christmas, the Pirate Kitty's owners decided they could no longer keep their pet safely, and asked Kay to help find him a new home.
Ingrid Moyle, a resident who had been following the Pirate Kitty's adventures, said her family "had a lot of geriatrics pass in the last few months, so we had a kitty-sized hole in our hearts".
She happily adopted the Pirate Kitty.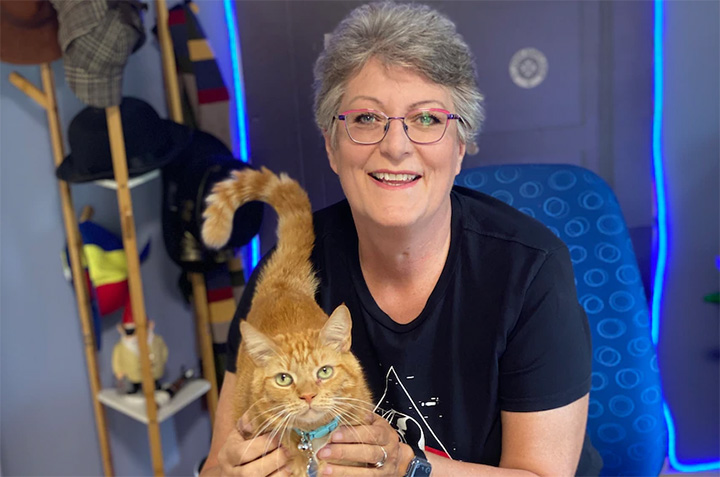 Kylo and Ingrid / Credit: Ingrid Moyle
Now fully settled into his new home, the Pirate Kitty remains inside but continues to entertain fans as Ingrid still shares photos and stories of his exploits to the community Facebook page.
The McCalls and other families now visit him at his new home.
"He's a local celebrity," Ingrid said.
Please consider
making a donation
to
Sunny Skyz
and help our mission to make the world a better place.
Click Here For The Most Popular On Sunny Skyz
LIKE US ON FACEBOOK!