How I Managed To Get 5 Scholarships In Europe
December 9, 2019
Every year, thousands of different scholarships worth millions are offered to students. Once I realized this, I knew that my chances at getting a scholarship are high, even as an international student who wanted to study in Europe. However, some dedication to the process and a lot of research on scholarships, I was able to land not just one, but five scholarships in Europe.
How did I do it? Well, I learned some very useful tricks in terms of the scholarship paper, the interview, the application process, etc. But most importantly, I learned where to apply and how to tweak my application for each scholarship I decided to pursue. Nowadays, there are plenty of scholarships available, but most of them are aimed toward a target audience. For example, there are scholarships for international students, ones that require only the highest academic performance, as well as some who are more focused on a specific group of people, such as veterans.
Once I figured it all out, I started sending my applications. I did everything to boost my chances – did my research of the schools, hired a writing helper to edit my scholarship essay, and made myself the perfect candidate. These are the tricks that got me picked – and they are about to help you, too.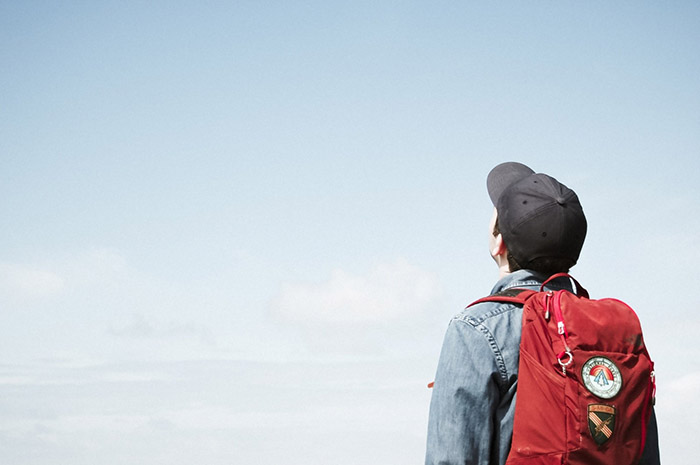 1. Learn What the Sponsor Wants
Scholarships are often rewarded by sponsors who have their own criteria of selecting the winning candidate. This will take a lot of time, but your application should be the same as writing a research paper – you need to dig deeper to make it great.
This is why, wherever I applied to study at, I always spent a great deal of time trying to research the scholarship sponsor. This should go beyond just reading about their criteria. You'd be amazed to see how much you can learn by reading their 'about us' section and exploring their website online.
When I need to write my research papers, I usually hire someone to help me out. But, before I just gave this task to someone else, I made sure to have all the information that could help me out. Only then did I send my order for a scholarship essay. After all, even this type of essay is based on a choice of research paper topics, only in this case – the main character was me.
2. Take Part of the Community
One of the best tricks I learned was about exposure. The more you expose yourself into the community, get involved with different people, maybe even do some volunteering – the higher your odds of being noticed. An impressive resume goes a long way to getting you the funding for your studies. Many students skip this part without realizing that a few months of volunteering work can land them thousands of dollars in college tuition.
3. Become Easy to Find
This doesn't just apply to your contact information – that's something you definitely don't want to miss in the application. No, I'm talking about your online presence. It's a modern world, so if your application catches the eye of the scholarship board, they'll probably search your name online.
When this happens, you better have a professional online presence. Create a nice LinkedIn profile that lists your current education and experience, create a professional e-mail, and maybe even make your own blog. You might want to use some of these interesting research paper topics to spice up your blog posts and give them more of an 'academic touch'.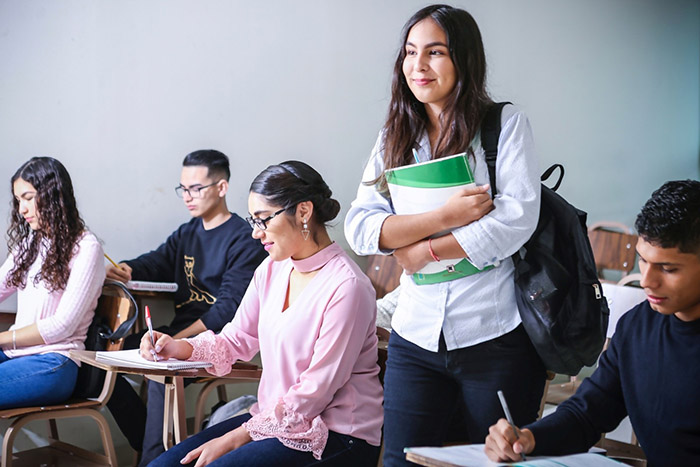 4. Find All Available Scholarships
This is very easy today, but don't just consider the ones that pop up first in your search engine. Take your time. Look for merit-based scholarships if you meet or exceed a certain standard. Some scholarships are based on your financial need, so make sure to see what you're eligible for. And finally, check all scholarships based on special talents, interests, or traits.
The options are endless in Europe – so take your time to find them. Once you do, perform some research to see if a scholarship is real or a scam (yes, this happened often when I researched different scholarships).
5. Check the Odds
The odds are very important when you're applying. Don't go overboard, trying to apply to any scholarship you find. Some have incredibly low odds and, unless your current academic performance is the best there was, your chances to get there are slim.
Your chances are much bigger if you focus on each scholarship application individually. This means that you won't have the time to apply everywhere. So, use the odds to eliminate the scholarships you are least likely to get.
6. Answer All Questions – No Exceptions
When you're answering scholarship questions, whether it is during the application process or during an interview, don't skip any of them – not even if they are optional. Address every question to show the sponsor that you're really interested in their school. I applied for many scholarships and yet, I took my time to fill out all the forms, start to finish.
Conclusion
I cannot tell you with certainty which trick was the one that landed me all those scholarships, and I'm pretty sure that it was the combination of these all that gave me five incredible options. I hope this helps and – good luck!
Author's Bio
Ray Campbell is a Master's expert in economics. He currently works as a financial fraud investigator and does freelance advising work for small companies. If you need some financial advice, he's the person to go to.
Please consider
making a donation
to
Sunny Skyz
and help our mission to make the world a better place.
Click Here For The Most Popular On Sunny Skyz
LIKE US ON FACEBOOK!