Family Writes Touching Letter About Their 'Hospice Cat'
November 28, 2018
This is the letter the The Baltimore Animal Rescue and Care Shelter received from a family who adopted an 18-year-old cat that was hit by a car.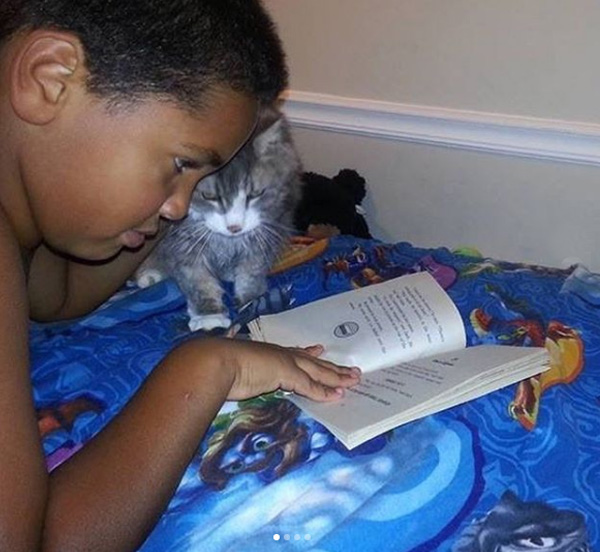 Credit: @barcsanimal_shelter / Instagram
"Dear BARCS,
Chester was brought to you as a senior when he was found wandering around Baltimore City alone. He had walked into traffic on Cold Spring Lane and laid down in front of a woman's car. She picked up his nearly lifeless body and brought him to BARCS. Everyone there was heartbroken to think that perhaps homeless Chester's actions were an attempt to give up.
My family and I had stopped at BARCS an evening or two later to drop off some donations and heard someone talking about an 18-year-old cat. I asked if we could meet him, and there was an instant connection. But, Chester was in really bad shape. He had an upper respiratory infection, was bony and missing hair, was sneezing and had an abrasion on his face. My husband and I agreed that we were taking him home as a "hospice adoption" due to his age and frail condition.
We adopted him because we wanted Chester to have the opportunity to be someone's pet, perhaps for the first time or perhaps again.
We honestly did not think Chester would be with us for longer than a week or two. But he made it to celebrate his 19th birthday with us...and then his 20th birthday...and his 21st...and his 22nd.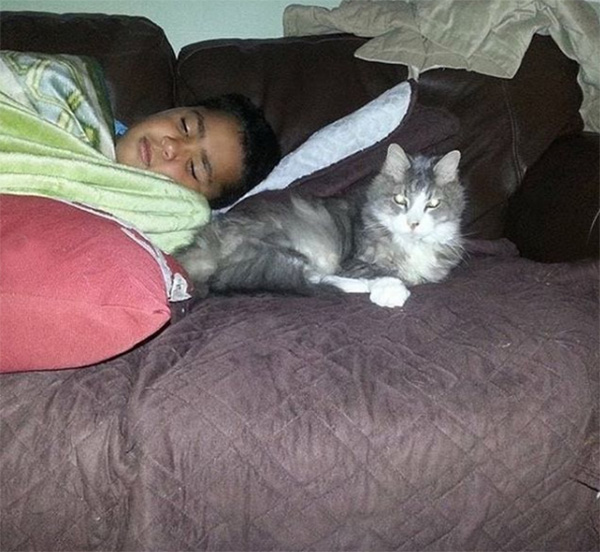 Credit: @barcsanimal_shelter / Instagram
And in between those ellipses, Chester slept under Christmas trees, snuggled in our son's bed almost nightly, trained us to turn on the tub faucet (because tub water is better, you know), and acquired the most amazing collection of T-shirts and sweaters to keep his old body warm. He stole popcorn out of our bowls during movie nights and took over the bed that was for our 60-pound dog. Chester chased stuffed mice, played administrative assistant whenever someone had their laptop out, and taught us that love really is the best medicine.
Chester was three months shy of celebrating his 23rd birthday when we found him resting comfortably this past Saturday, having crossed over the rainbow bridge. While we took him home knowing he was our 'hospice cat,' we will forever be grateful that he loved us so much that he decided to stick around an extra 1,640 days.
The house is a bit quieter now, the giant dog bed lies empty, a Donald Duck T-shirt is unworn, and our hearts are a bit broken but we would do it all over again in a heartbeat.
Thank you to BARCS for allowing us to give Chester a home and the opportunity to be our family member. I hope other families will consider taking home a senior pet. Chester gave us more in his five years than we ever thought possible when we first met him.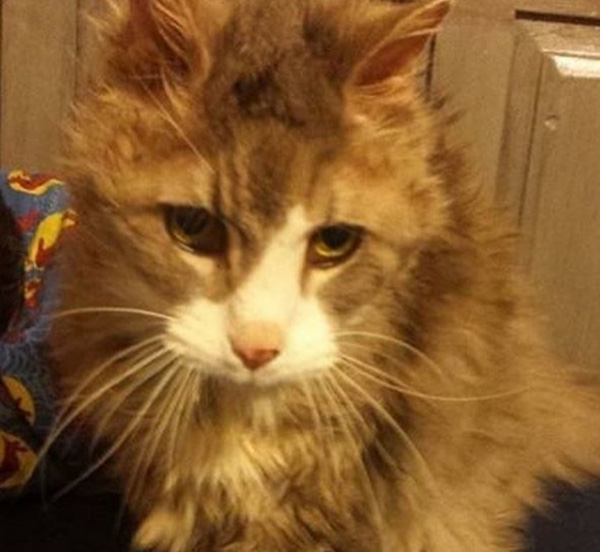 Credit: @barcsanimal_shelter / Instagram
Love,
Heather Garner and Family"
Follow BARCS on Instagram or visit their website.
Please consider
making a donation
to
Sunny Skyz
and help our mission to make the world a better place.
Click Here For The Most Popular On Sunny Skyz
LIKE US ON FACEBOOK!