37-Year-Old Father Loses 350 Pounds In Under 2 Years
March 22, 2018
A 37-year-old father who weighed nearly 500 pounds has lost a whopping 350 pounds in under two years.
After undergoing excess skin removable surgery, he's almost unrecognizable.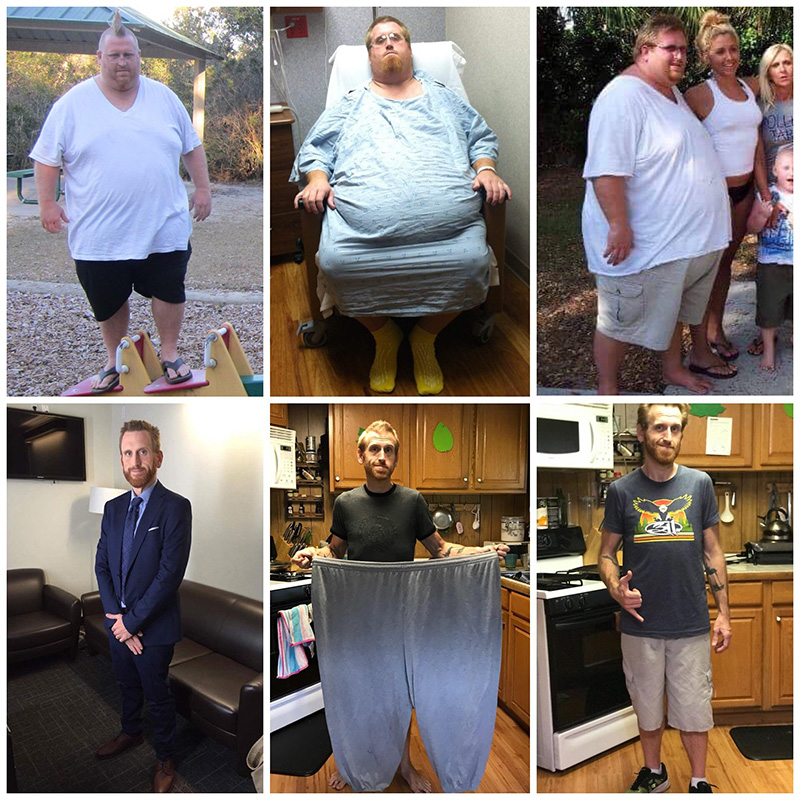 Instagram / mmazach
Zach Moore from Pierson, Florida, said that when his wife became pregnant in 2007, he started ballooning in weight, too.
In 2016, he decided to save his own life and had gastric bypass surgery, changed his diet and did a lot of walking.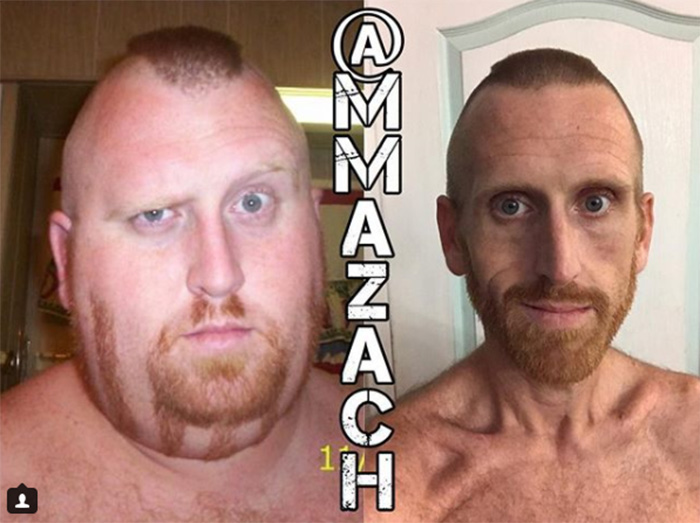 Instagram / mmazach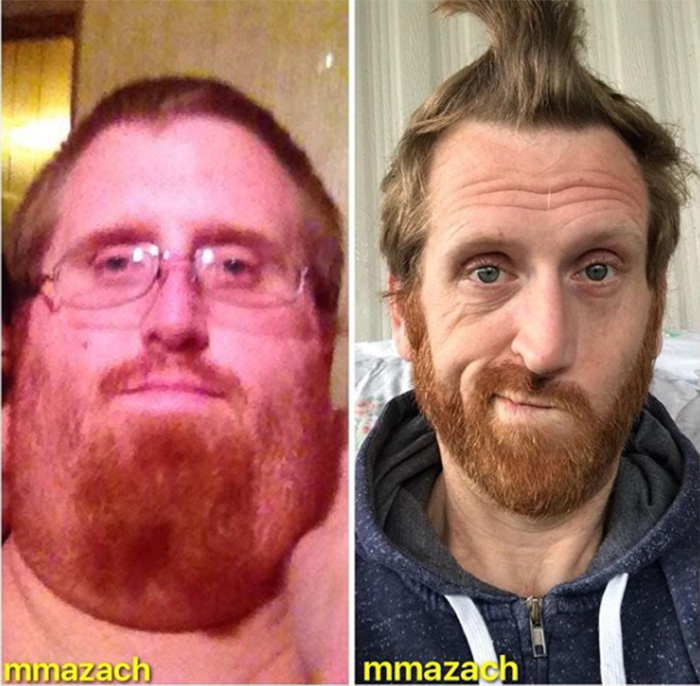 Instagram / mmazach
"3 YEARS AGO TODAY 350 pounds gone along the way," Moore wrote on Instagram. "Looking back and reflecting I truly lost hundreds and hundreds of pounds off my body haste, like really haste. I went from 500 pounds Dec 2013 to 392 in May 2014 to 212 in March 2015. That's almost 300 pounds in 15 months. Today I walk around 150-160 pounds, battered, beaten, bloodied but I've walked through hell and then some to get to this point in life. I lost around a pound a day for the better part of a year. Am I happy. Sorta. Am I done. No. Do I have dreams, desires and goals that I want in life still, yep. Now I have to find someway to be able to achieve and afford them. Saving your life isn't cheap. In fact I sacrificed every single penny I had to stay alive. Money doesn't matter much if your food for worms. Granted we all die, it's simply how we live till then, blaming others for our problems or standing up and taking control of your life. Can't promise you will come out the same sane human, but just try. If I can lose 300+ pounds in a year surely most can lose 10-20 pounds with proper coaching, support and nutrition."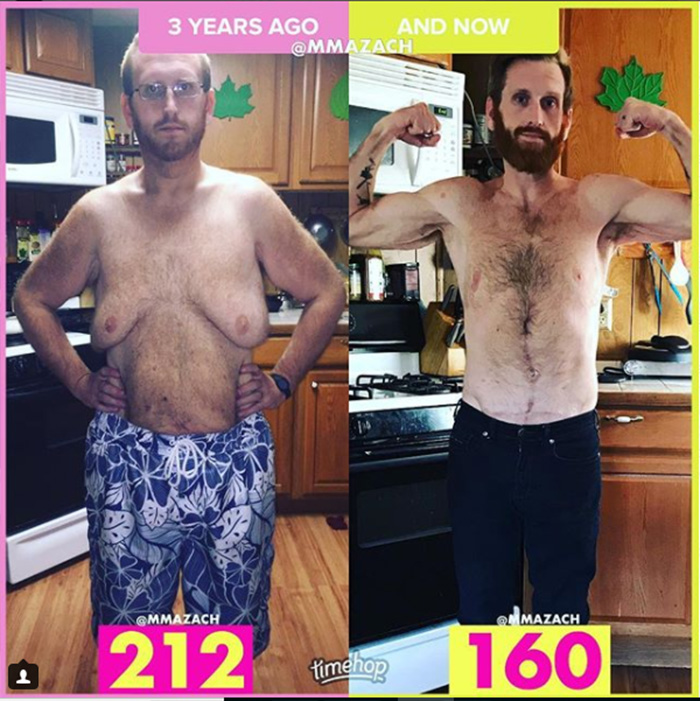 Instagram / mmazach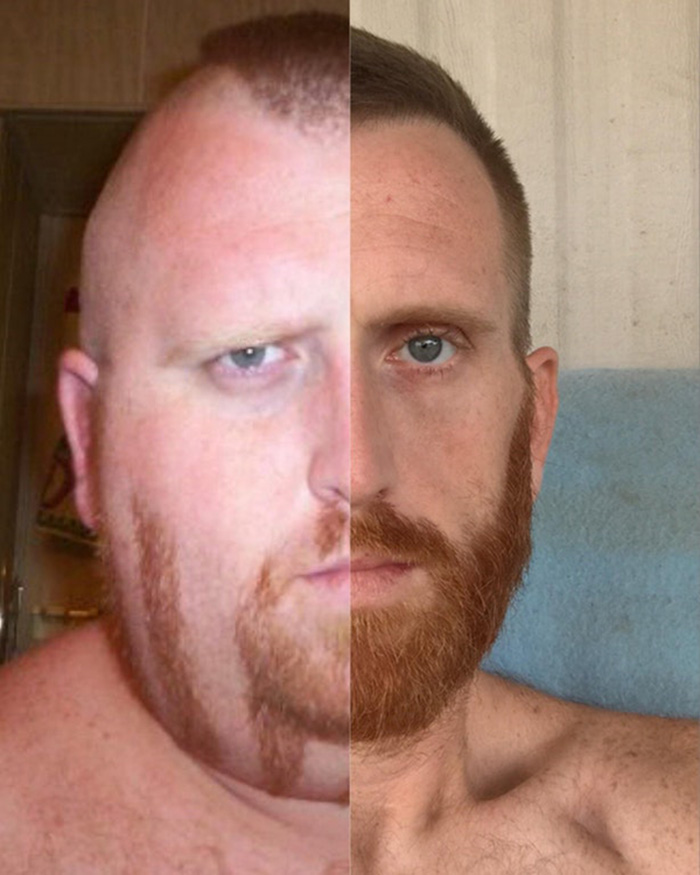 Instagram / mmazach
He shared his remarkable story on "The Doctors" to inspire others who want to lose weight.
Watch the video below.
Please consider
making a donation
to
Sunny Skyz
and help our mission to make the world a better place.
Click Here For The Most Popular On Sunny Skyz
LIKE US ON FACEBOOK!