The Most Popular Online Games In The UK
December 11, 2017
Online gaming has experienced a new wave of popularity in recent years, and with nearly every gaming console optimized for online play as well as most of them having some form of the online element. It's easy to see why. Games are more interactive, and the sense of community is so much greater than it used to be. Now, it's easy to log on, play with friends, connect with the players via team-chat, and even annoy your opposition!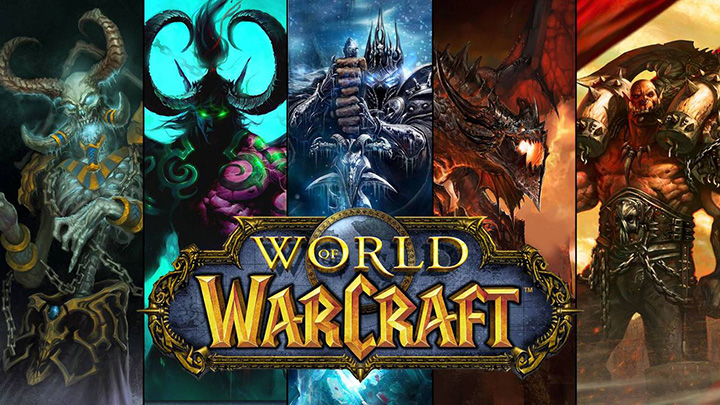 There's now so much choice available that it can be difficult to find the real gems out there or just the games that everyone is playing. So, we put together this list to help you find the most popular online games currently on the market, whether it be MMORPGs, console shooters, or popular online slot games.
World of Warcraft
While perhaps not being the behemoth that it once was, there's no denying that WoW still has mainstream appeal, attracting millions of players from around the globe to join forces, loot, and raid. 10 years after its debut, this massive open world's appeal is still evident in the number of sales of the latest expansion, Legion. As of 2015, around four million were estimated to still be playing the game, proving its enduring popularity for people of all ages.
In case you've been living under a rock for the past decade, Wow is a massive online multiplayer game which allows you to select from a range of races and classes, before pitting you against a beautifully detailed world, filled with monsters and loot. On top of this, there are various degrees of story, allowing lore-hunters to be truly invested as they fight for the survival of Azeroth.
Overwatch
Forget your Battlefields, forget your Call of Duty's, there's a new multiplayer shooter in town. Okay, we may be a little later to this party, but Overwatch is so pervasive it's hard not to take notice of its sheer popularity. With well over 20 million copies sold to date, this is possibly the most played game on this list, drawing gamers in with its mixture of intense, well-balanced combat and visually-striking art style.
Like other class-based shooters, Overwatch lets you choose from a roster of characters, each with individual playstyles and quirks, meaning that to truly master the game, you need to sink a ton of time into it. On top of that, there are hundreds of customization options, allowing you to put your stamp on every character. If you love online shooters but want something fresh and full of energy, this is definitely one to check out.
Rainbow Riches
On a list of the most popular online games in the UK, it'd be hard to ignore the soaring rise of online casinos. With plenty of cross-platform support – being easily accessible from a PC, phone, or tablet – it's no wonder that these seemingly innocuous games have taken off in the past couple of years.
One such example is Rainbow Riches, a beautifully designed slot game that has you hunting down a leprechaun in pursuit of his pot of gold – or the jackpot as it's otherwise known! The cartoony, colourful graphics instantly draw you in, while the surprisingly complex game mechanics will have you coming back to master them, like any good game should. What's more, there are a number of unique bonus, allowing you to access free spins and even add multipliers to your jackpot, meaning that potential winnings could be massive. You never know, you could be laughing all the way to the bank.
Counter-Strike: Global Offensive
Valve's Counter-Strike series has long been a hallmark of multiplayer gaming, even back when LAN parties were a thing! But a change in the way people play meant that a modern incarnation of this classic series was required – hence Counter-Strike: Global Offensive. Taking the already established gunplay from the previous games, GO built on solid foundations, providing intense firefight matches with a range of customizable guns for players to collect and use. Equally, the game types have become synonymous with the game itself, with rescuing the hostages and planting the bomb being firm favourites for fans.
League of Legends
You knew this was coming! Potentially the most popular game on this list, League of Legends is the poster-boy of the MOBA (multiplayer online battle arena) genre, and if you haven't already tried it, you're definitely in the minority. With an eclectic cast of heroes to choose from, League offers some of the most finely-tuned combat mechanics around, as well as impressive balancing that ensures you're never at a disadvantage. This game has become so popular that it's also an E-sport sensation, drawing millions of viewers to tournaments every year. If you want to know why it's so popular, you simply have to sit down and play it!
Please consider
making a donation
to
Sunny Skyz
and help our mission to make the world a better place.
Click Here For The Most Popular On Sunny Skyz
LIKE US ON FACEBOOK!