This Dad's Brilliant 'X-Plan' Will Save Your Kids From A Bad Situation
February 26, 2017
Bert Fulks is a youth minister and educator at Empty Stone Ministry with three kids of his own. Every week, he spends an hour with teens struggling through addiction, and in a recent session, he asked a simple question:
"How many of you have found yourself in situations where things started happening that you weren't comfortable with, but you stuck around, mainly because you felt like you didn't have a way out?"
"They all raised their hands. Every single one of them," he wrote on his blog.
That's why he came up with the "X-Plan" in his family.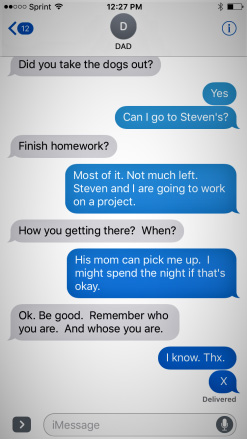 Credit: Bert Fulks
This simple, but powerful tool is a lifeline that kids can use at any time. Here's how it works:
If Bert's son is in a tough situation he doesn't want to be in, he simply texts one of his parents the letter "X" and upon receiving it, his mom or dad calls him and tells him they need him to come home ASAP. It allows the kid to bail with a bulletproof excuse (his parents are lame!) without raising an eyebrow. Because if there's anything more universal to teenagers than peer pressure, it's lame parents.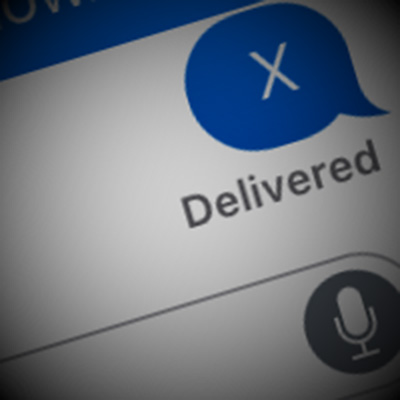 Credit: Bert Fulks
Bert's X-plan also comes with the agreement that he will pass no judgments and ask no questions (even if he is 10 miles away from where he's supposed to be). This can be a hard thing for some parents (admit it, some of us are complete control-freaks); but I promise it might not only save them, but it will go a long way in building trust between you and your kid.
"I urge you to use some form of our X-plan in your home," Bert wrote. "If you honor it, your kids will thank you for it. You never know when something so simple could be the difference between your kid laughing with you at the dinner table or spending six months in a recovery center … or (God forbid) something far worse."
Please consider
making a donation
to
Sunny Skyz
and help our mission to make the world a better place.
Click Here For The Most Popular On Sunny Skyz
LIKE US ON FACEBOOK!